The Bachelor franchise is a reality television series that first premiered in 2002 on ABC. The show revolves around a single bachelor who is searching for love among a group of women. Over the course of the season, the bachelor goes on dates with the women and eliminates them one by one until he chooses his final pick.
The franchise has since expanded to include spin-off shows such as The Bachelorette, Bachelor in Paradise, and Bachelor Pad. These shows follow a similar format but with different leads and contestants.
While the show is known for its dramatic and romantic moments, it has also faced criticism for its lack of diversity and problematic moments, such as the recent controversy surrounding contestants' past racist behavior. Despite these criticisms, the Bachelor franchise remains a popular and enduring part of American reality television culture, with millions of viewers tuning in each season to watch the drama unfold.
What is Black face?
For almost two centuries, white performers have been resorting to blackface in their minstrel shows to ridicule and caricature enslaved Africans in the United States. This deplorable practice has its roots in the 19th century when slavery was still prevalent in the country. These performers would use dark makeup, usually burnt cork or grease paint, to create exaggerated features and depict the stereotypical behavior of Black people.
Blackface minstrelsy became a popular form of entertainment in the 1830s, and its popularity continued to soar until the early 20th century. It is estimated that more than 100,000 minstrel shows were performed in the United States during this time, with audiences comprising mostly of white people. However, despite the passage of time and the progress made towards racial equality, blackface remains as offensive and racist today as it was in the past. It is an insidious form of racism that perpetuates harmful stereotypes and demeans Black people.
The Bachelor: Greer Addresses Racism Controversy and Progress Made by the Franchise
The Bachelor franchise has been under scrutiny for its problematic history with racism, and a recent episode of The Bachelor: Women Tell All addressed the issue. The show's host, Jesse Palmer, acknowledged the franchise's poor track record in addressing serious topics and invited Greer Blitzer, a contestant who had defended blackface in past tweets, to speak on the matter.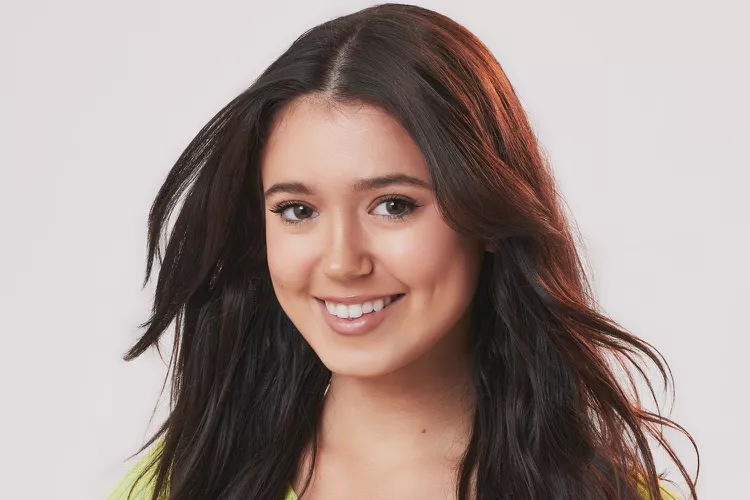 Blitzer apologized for her actions, admitting that she had failed to acknowledge the racist nature of her defense of blackface. She expressed her deep remorse and vowed to do better, and spoke with Dr. Kira Banks, a co-founder of the Institute for Healing, Justice, and Equity at Saint Louis University, about her progress in understanding the history and impact of blackface. Banks emphasized the importance of educating oneself and taking action to combat racism, rather than simply being performative.
The Bachelor franchise has faced similar controversies in the past, including a contestant who wore blackface in a high school yearbook photo and a finalist accused of past racist behavior. Host Chris Harrison's defense of the latter contestant and criticism of the "woke police" ultimately led to his exit from the franchise.
The franchise's "vetting process" for contestants is continually evolving, according to ABC executive Robert Mills, with the goal of having zero issues. The show has made progress by featuring more diverse leads, including its fifth Black lead, Charity Lawson, who was crowned the next Bachelorette during the Women Tell All special.
"Contestant on The Bachelor apologizes for past racist social media posts and castmates show support for her accountability and growth."
Greer, a 24-year-old medical sales representative, was questioned about her past racist comments on social media. Despite this, her castmates told her they support her. Aly, 26, spoke about meeting Greer without social media and praised her respectful behavior. Although Aly found Greer's comments hurtful, she respected that Greer owned up to them and was open about her past mistakes. Kylee, 25, agreed that Greer took the first step in owning up to her actions and hoped she would become more conscious in the future.
Greer had previously apologized for making uneducated and ignorant comments defending someone who dressed in blackface. During Tuesday's episode, she elaborated further, admitting that her actions were racist and apologizing deeply to the Black community for her ignorance. She expressed shame for her past behavior and disgust for her lack of understanding about the harm of blackface. Greer has since done the work to educate herself on the history of blackface and the harm it causes. She hopes to be held accountable for her past actions and to be a better person in the future.
Overall, the Bachelor franchise is learning from its past mistakes and striving to improve its approach to addressing serious topics like racism. It is important for all individuals to educate themselves and take action to combat racism and promote equity and justice.
More Entertainment Articles:
Lil Nas X issues apology towards Transgender Community after joking about transitioning with PHOTO
My Happy Marriage anime: What is the release date on Netflix?
Did the representation of "Naatu Naatu" at the Oscars do justice to the South Asian Artists?