West Ham United want Sam Johnstone
According to Football.london, West Ham United are eyeing a deal for West Bromwich Albion's Sam Johnstone. The English goalkeeper has one year left on his current contract, which will expire in the summer of 2022. However, the Hammers can expect competition for the 28-year-old.
Watford are another Premier League club that are after him. The one hurdle in the deal is said to be Johnstone's £20million valuation by the Baggies. That is a price West Ham United are looking to reduce, with West Brom already being relegated to the Championship next season. But this is one transfer that makes sense and should be pursued by West Ham.
Much-needed replacement
West Ham United are in need of a replacement for Lukasz Fabianski. The Polish goalkeeper was impressive this year for the Londoners. That even earned him a one-year extension at the club, which means that his contract now runs out next summer instead of this year. But he is in the dusk of his career.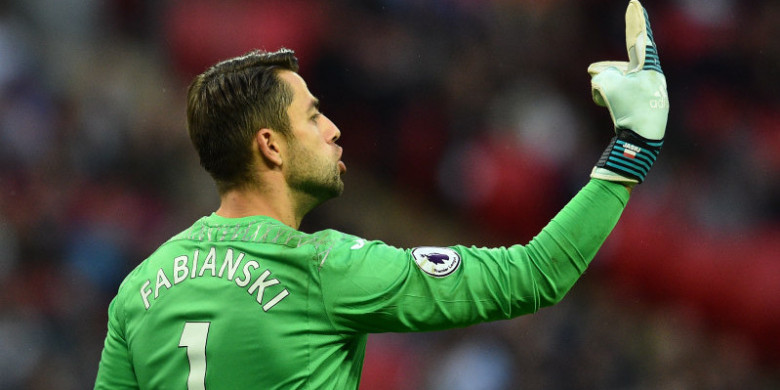 Fabianski will be 37 by the time he sees out his deal, and David Moyes would want a long-term replacement for him – something that the report cites as well. It is highly unlikely that 34-year-old Darren Randolph can become Fabianski's long-term replacement.
The Irishman played just 3 league games this season and is 34 years old himself. In such a scenario, West Ham should go for a goalkeeper like Sam Johnstone. And that is not without reason. He has impressed this season.
Johnstone is a great goalkeeper
Despite his team being relegated, Johnstone was so impressive that Gareth Southgate has named in the 26-man England squad for the 2020 UEFA Euros. That is a show of confidence in the former Manchester United goalkeeper and his abilities. And another bonus is that Johnstone has been in the Premier League.
With Premier League experience now under his belt, he could well be the replacement that West Ham need for the ever-reliant Fabianski. If the Hammers fans need any further confirmation of his talent, they shouldn't look farther than Sam Allardyce.
He commented earlier this season that Johnstone is one of the best goalkeepers around and has improved on his distribution too, which is always a bonus.
West Ham must be quick
With Johnstone's contract expiring next year, there is always the option to wait another year and try to get him on a free transfer next season. But that is where they might be making a mistake. Firstly, they are not the only club interested in him. Watford and Manchester United have also been linked with Johnstone.
Read More:
And secondly, Moyes' men were once in contention for the UEFA Champions League this season. If they want to be amongst the elites of England, they need to keep their squad fresh and add depth and competition to a lot of positions. It remains to be seen if West Brom reduce their valuation. But even at this price, Johnstone would be a useful signing.