Let us look at the top 10 NFL players who are vegan
There is no doubt that the vegan lifestyle has found a strong foothold in daily living. People all over the world are choosing veganism as their main diet. From celebrities to sports personalities, nowadays everyone seems to follow a plant-based diet for its health benefits. Furthermore, people choose to be vegan because of its moral and ethical causes.
When you think of an NFL player, you might imagine them as big bulky athletes who run down the field to win a game. But have you ever imagined what do they eat to fuel themselves? It is obvious that to maintain such a heavy body they need to have massive calorie input. So, what is their diet?
Surprisingly, today many NFL players have taken an alternate route of dieting. Instead of eating juicy steaks and heavy starchy foods, they have chosen a plant-based diet.
Here are the top 10 NFL players who follow a strict vegan diet.
1. Griff Whalen – Wide Receiver, Free Agent
Now a free agent, Whalen has played for the Colts, Dolphins, Chargers, Patriots, Ravens, and Raiders. Recently, he has played for the Calgary Stampeders in the Canadian Football League (CFL).
Whalen didn't intend to become a long-term vegan, instead just starting out with a 28-day program. He noticed a significant change and decided that veganism was the right choice for him.
2. Jurrell Casey – Defensive End, Denver Broncos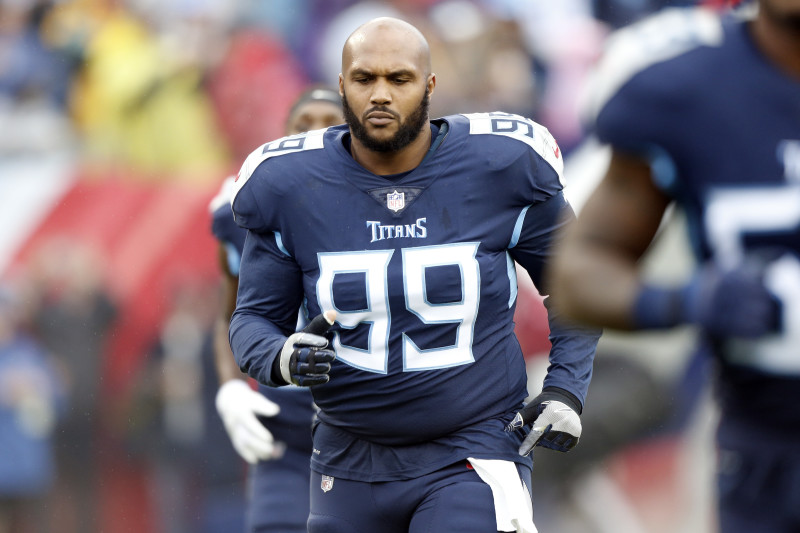 Jurrell Casey is a former defensive end for the Tennessee Titans. Casey was drafted by the Titans in 2011.
Like many other players, Casey was incredibly skeptical of a plant-based diet in the beginning. He was worried that being vegan would hamper his strength.
Moreover, he was also concerned that the lack of strength from vegan foods would make him a worse player.
Nevertheless, he gave veganism a chance. Since switching to plant-based foods, Casey claims his recovery from games is much quicker and that he has much more energy.
3. Wesley Woodyard – Linebacker, Tennessee Titans
Woodyard is a line-backer who has been in the NFL since 2008; when he was signed by the Denver Broncos. Since moving to Tennessee, he has been a towering presence in the Titans defense.
Initially, Woodyard did not want to follow his teammates into veganism, announcing. "I'm going to eat my pork."
Eventually, he switched to a plant-based diet. After switching, he had his best season and the Titans made their way into the playoffs.
4. DaQuan Jones – Nose Tackle, Carolina Panthers
Thanks to former NFL player Derrick Morgan and his chef wife Charity Morgan, Jones decided to switch to a plant-based diet in 2017.
It is said that Jones didn't need much convincing. He switched to a plant-based diet after learning about its health benefits from the Morgans'.
Ever since switching to a vegan diet, Jones has been a formidable force in defense.
5. Andre Patton — Wide Receiver, Free Agent
Andre Patton was signed by the Los Angeles Chargers as an undrafted free agent in 2017. He isn't one of the NFL players that have made a huge impact on the league, yet.
He's quite new to veganism. He switched to veganism a few months ago. The main reason for the switch? He doesn't like what the meat industry does to its products.
He has expressed that he doesn't even miss eating meat. Patton says that when he's around meat, "It just smells so bad."
6. Colin Kaepernick — Quarterback, Free Agent
Colin Kaepernick is famous for his protests against racism. It is believed that it is one of the reasons why Kaepernick cannot find any NFL team after leaving the 49ers.
However, Kaepernick is a hugely talented player and serious questions have to be asked about why he's still a free agent.
It is reported that Kaepernick chose veganism due to ethical reasons. He also claims that the switch has also made him feel healthier.
7. Theo Riddick – Running Back, Las Vegas Raiders
Riddick was drafted by the Detroit Lions in 2013 and currently plays for the Las Vegas Raiders.
It is said that Riddick chose veganism after watching documentaries like What the Health, which is available on Netflix.
He credits veganism with improving his recovery level, saying he now feels ready to play again on the next day after completing a game.
8. Tyrann Mathieu – Safety, Kansas City Chiefs
Tyrann Mathieu, best known for his nickname — the "Honey Badger," plays for the Kansas City Chiefs. Also, Mathieu became the Super Bowl champion in 2019.
Veganism helped Mathieu to lose 16 pounds and he stated that he's "never felt better with a plant-based diet."
Nevertheless, he has admitted to wavering a little from the diet though, due to the rigors of road trips.
9. Cam Newton – Quarterback, New England Patriots
Cam Newton is one of the most famous players from the NFL. The 2015 Most Valuable Player (MVP) decided to turn vegan after suffering several injuries.
The player has said that not eating animal products and focusing on a vegetable-based diet has helped him in his recovery from injuries.
10. Tom Brady — Quarterback, Tampa Bay Buccaneers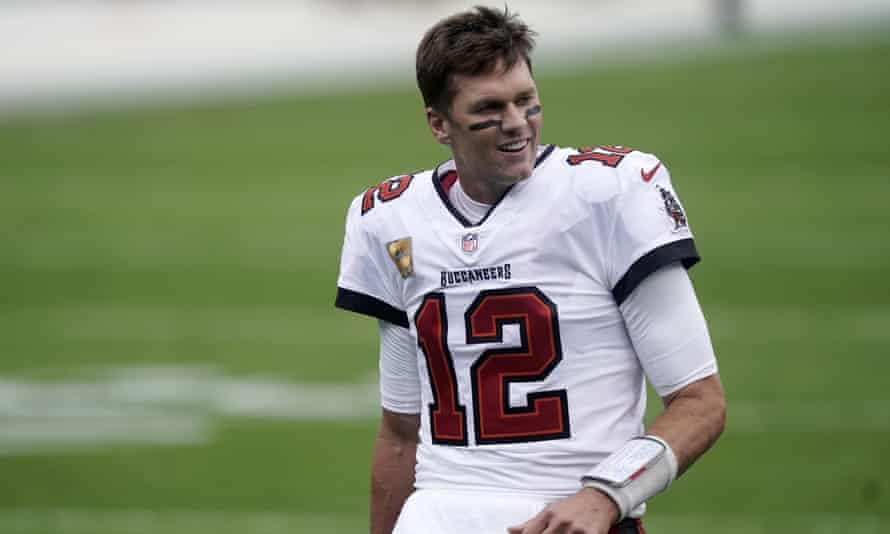 The 43-year-old quarterback is regarded as one of the greatest players in NFL history. Tom Brady played for the New England Patriots up until 2020.
After winning six Super Bowl rings with the New England Patriots, Brady signed with the Tampa Bay Buccaneers in 2020.
In 2020, he won his seventh Super Bowl ring with the Buccaneers by defeating the Kansas City Chiefs.
But Tom Brady isn't 100% vegan. It is reported that 80% of his diet is plant-based.
The NFL legend has also developed vegan dinners called TB12. Many players regularly eat his developed dinners, especially his former teammate Rob Gronkowski.