Sean O'Malley offers his prediction for upcoming Petr Yan vs. Merab Dvalishvili fight
In the main event of UFC's Fight Night card on Saturday, former bantamweight champion Petr Yan faces up against rising challenger Merab Dvalishvili.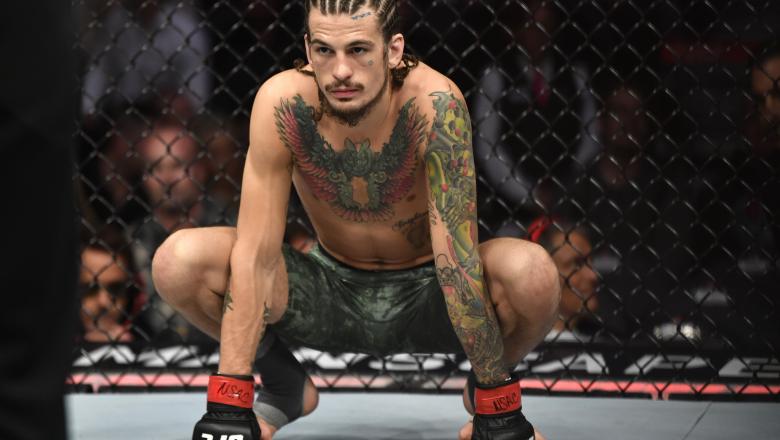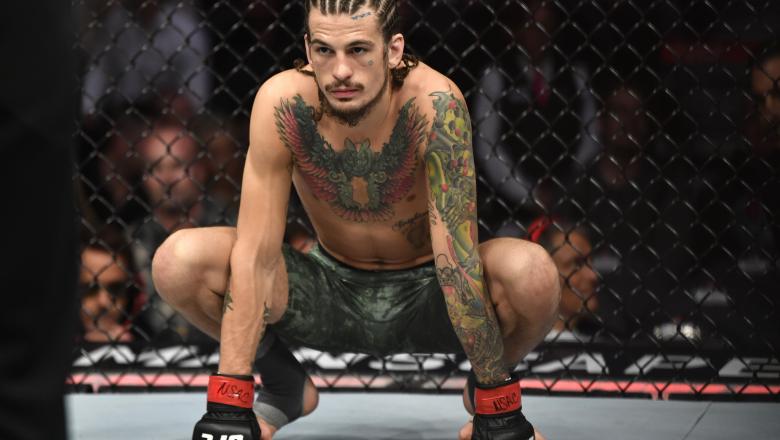 Yan has lost his last two fights, both by split decision, to Aljamain Sterling, the current champion, and Sean O'Malley, a former champion. Although he has won only once in his last four starts, the well-rounded Russian still stands out as one of the best in his ultra-competitive division; nevertheless, he will need to turn things around soon if he wants to keep that status.
Dvalishvili has won eight in a row by overwhelming his opponents with volume and speed in his wrestling. The tireless Georgian has racked up 46 takedowns during his current run of success, including double-digit totals twice (once against Jose Aldo and once against Anthony Pettis). The combat itself is intriguing, but there are some more layers of mystery.
O'Malley defeated Yan in a close fight at UFC 280, solidifying his position as the top contender. O'Malley thinks Yan is a better all-around fighter than Dvalishvili, but he acknowledges that Dvalishvili is very good at what he does. Speaking on his YouTube channel, Sean O'Malley stated:
"Official prediction: I'm taking Petr Yan in the fifth round. I think it's gonna be a war – well f*ck, maybe not. I keep saying stuff then I picture Merab grabbing him and Petr trying to get away. But overall, I'm taking Petr Yan, fifth-round TKO. Petr is one of my favorite guys to watch fight. I obviously had a very close fight with him myself and it was close.
"Five rounds is different, they call him (Dvalishvili) 'The Machine,' they say he doesn't get tired. Petr Yan will test that, Petr Yan is a gangster and to beat Petr, you must be really freaking good."
Sean O'Malley does not wish to serve as a backup for a potential Aljamain Sterling vs. Henry Cejudo bout at UFC 288
Both Aljamain Sterling and Henry Cejudo revealed on social media that UFC is finalising a bantamweight title bout between them. Although contracts have not been signed, the 135-pound championship bout is scheduled for May 6. On that date, UFC has not officially confirmed an event, although it is likely to be a UFC 288 pay-per-view at an undetermined site.
This means that the top-ranked contender, Sean O'Malley, may serve as a backup if the match falls apart. Nevertheless, "Sugar" has other plans.
Sean O'Malley is hesitant to serve as the backup in the forthcoming UFC bantamweight championship contest between Aljamain Sterling and Henry Cejudo. Despite Sterling vs. Cejudo being all but confirmed for UFC 288, 'Triple C' advised O'Malley to stay ready and prepared in the event that the 'Funk Master' pulls out of their bout. Cejudo wants 'Suga' on standby because the reigning champion has been dealing with a bicep injury. Speaking on the BrOMalley show, he stated:
"This leaves me in a little position. You know, do I want to be a backup fighter? I could be technically, if I wanted to be for this amount of money. Do I need that amount of money? Not really. I'm rich as fu*k, weird flex, no, I'm kidding. But it's just like, weight cuts are hard, dude. They're very… I mean, I'm almost thinking right now, we're so far out, it's still tricky to say. I might just do a full fight camp, pretty much spar, diet, get to fight week, and then decide."
UFC actually made an offer to O'Malley to be their backup fighter for the potential clash. According to ESPN's Brett Okamoto, the former Contender Series fighter turned down the offer but indicated he would launch a camp regardless if either Sterling or Cejudo pulled out.
"I feel I'll be in shape and ready if it happens. I'll officially go into camp and will be sparring in the next couple weeks. I'll pretty much do a full camp, just without a weight cut at the end. I do think they'll both make the fight, but Aljo has that biceps injury and he'll be grappling a lot for this fight, so I'll be ready."
More MMA news