Mike Perry lost to Tim Means, got the wrong walkout music and even might have broken his nose at UFC 255
Platinum Mike Perry had a horrible UFC 255 as nothing went right for him. Despite him having his girlfriend, Latory Gonzalez, by his side, the start of the fight week was a hint of things to come.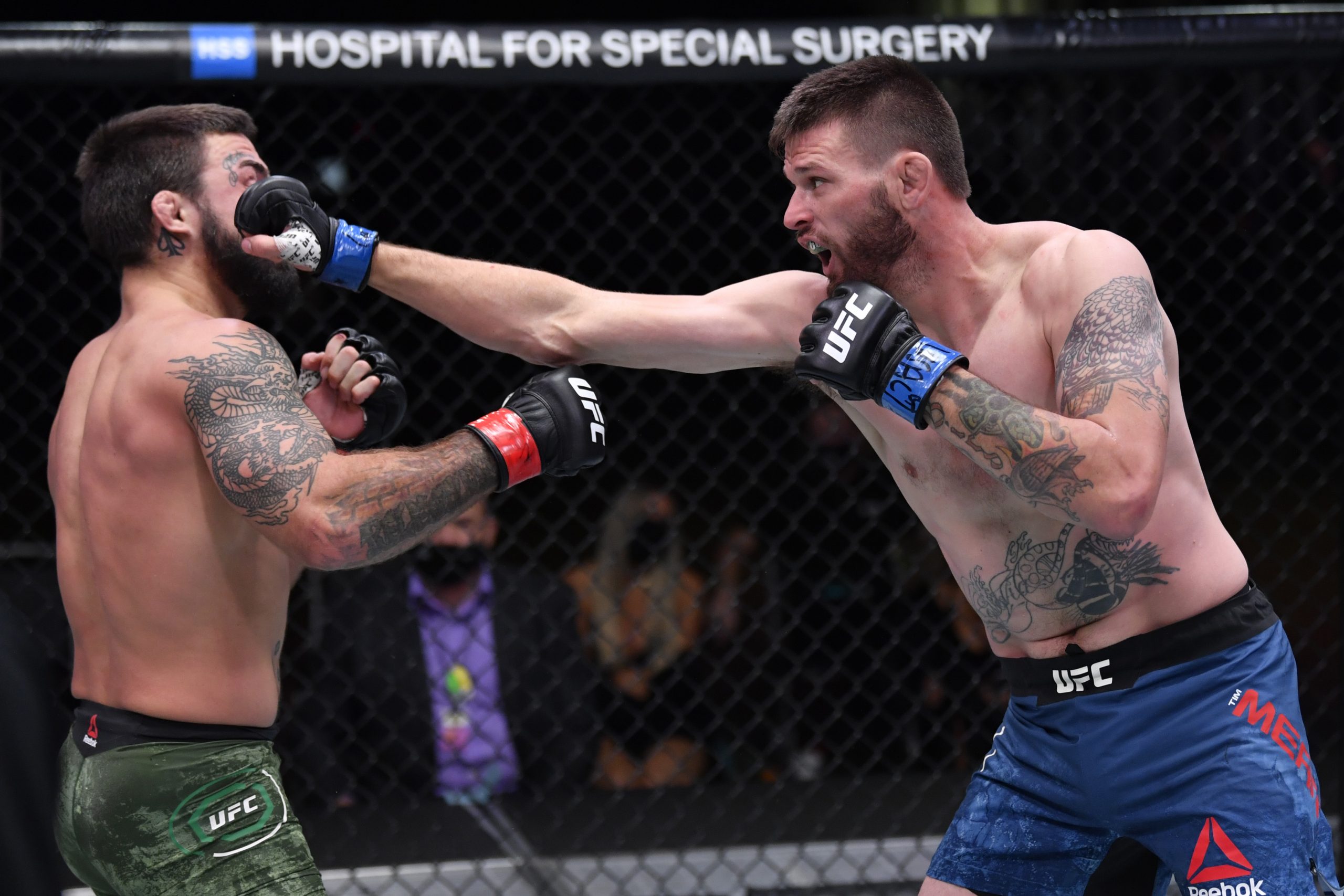 Perry missed his weight by four and a half pounds and got 30% of his fees given to Tim Means. The UFC star also had a bit of a meltdown on social media regarding his weight-cut issues but things seemed to have calmed down after that.
Stop what you're doing and watch this! The wrong walkout song came on and Mike Perry improvised! 😂

🎶 Halo – Beyonce, the @PlatinumPerry edition 🎶#UFC255 pic.twitter.com/FXmaOUmkdi

— UFC on BT Sport (@btsportufc) November 22, 2020
Perry vs Means was the third-last fight of UFC 255 and that was when more went wrong. Perry walked out to "Halo" from Beyonce and it was confirmed that this was not his music.
He also spoke about it to his pregnant girlfriend and told the camera that the music was off.
As advertised. #UFC255 pic.twitter.com/90T0YUz1zY

— UFC (@ufc) November 22, 2020
Busted nose
While Perry won the first round by showing off his grappling skills and he almost submitted Means, things didn't go quite as well in the next two rounds.
Means, an experienced UFC star, used all of his Octagon knowledge and went to work on Perry. He used a lot of short jabs rather than huge punches and lit up his face. Perry was bleeding from several cuts and it seems he might have broken his nose as well.
Tim Means' strikes have busted Mike Perry's nose 👃 #UFC255 pic.twitter.com/vzkxWmeEsw

— ESPN MMA (@espnmma) November 22, 2020
This was the most horrible way to cap off the evening and to make things worse, Perry had to be taken to a hospital for more tests and treatment.
Had hoped to talk to Mike Perry (@PlatinumPerry) in the back despite coming up short against Tim Means (in a hell of a fight), but I'm told he's being transported to hospital.

— Brett Okamoto (@bokamotoESPN) November 22, 2020
Hopefully, Perry hasn't suffered too many injuries and can come back soon. He was criticised for missing weight by so much but credit must to given to Means for using an incredible game plan and getting a brilliant win over Perry.
More UFC news
Follow our dedicated UFC page for instant UFC news and updates