Israel Adesanya made his UFC debut when Luke Rockhold had already began losing relevance
Israel Adesanya has just one loss in his professional MMA career. The 'Last Stylebender' made his UFC debut three years ago, and quickly rose through the ranks to become the middleweight champion.
He then tried to test murky waters, moving to the light-heavyweight division in a quest to become the double champ. He faced LHW champion Jan Blachowicz at UFC 259, and that's when he suffered his first MMA loss.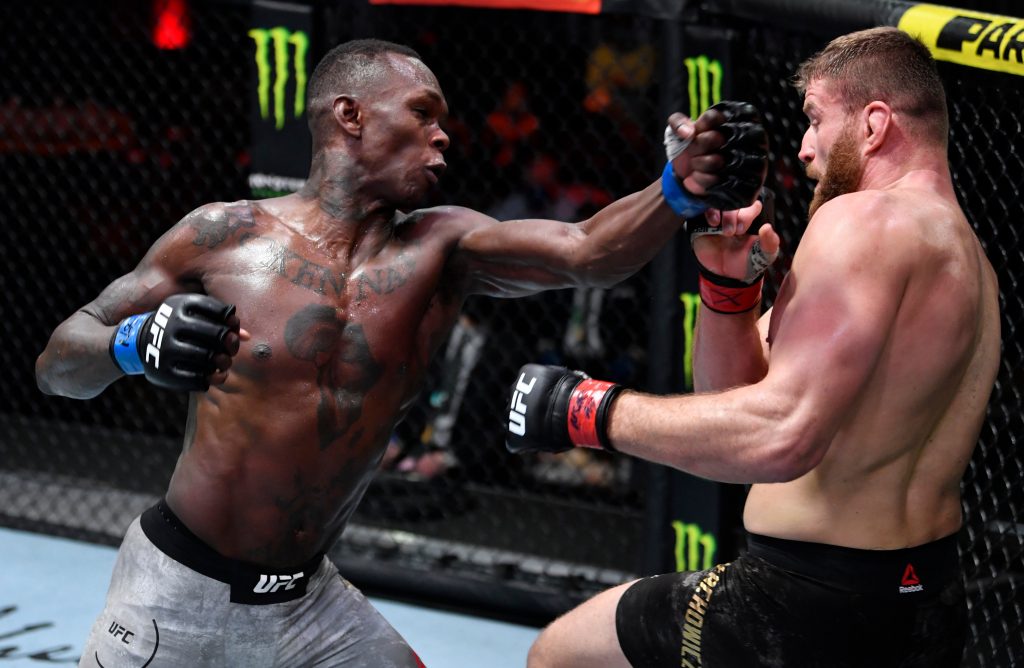 Izzy lost to Blachowicz via. unanimous decision. The Pole's strength was too much for him, as he was easily out grappled. Adesanya's minor weaknesses on the ground was exposed that day.
Elsewhere, former Middleweight Champion Luke Rockhold claims to have all the tools to beat Adesanya, if he were to fight him now.
In an interview with Brett Okamoto of ESPN, the forgotten middleweight
"I know what Israel's capable of. I've been studying Israel for a long time. I appreciate his style, but I think he's beatable in so many ways. I don't think many guys can fight him from the outside like I can. If I just stay relaxed and stay on the outside, it's a game that I can play. And then if we go into the takedowns, I'll do a lot better than Jan did. I'll tell you that." [via Brett Okamoto of ESPN]
It's been almost 2 years since Luke Rockhold last fought
Rockhold, the former Strikeforce Champion was making waves in the UFC, until he fought Michael Bisping in a rematch at UFC 199. He was coming into the fight as the defending middleweight champion.
The pair had already met a year and a half before. Rockhold won the fight via. submission and hence he thought the rematch at UFC 199 would be a cakewalk.
But Rockhold was wrong. He was knocked out cold in the very first round, thereby losing his middleweight title. Rockhold's downfall started that night, and since then he has just fought thrice and lost two.
His last fight was a brutal KO loss too. He was viciously knocked out by Blachowicz at UFC 239, on his light-heavyweight debut.
More UFC news
Follow our dedicated UFC page for instant UFC news and updates