Ronda Rousey lost a couple of matches in 2016 against Holly Holm and Amanda Nunes before moving over to WWE where she currently wrestles on the SmackDown brand.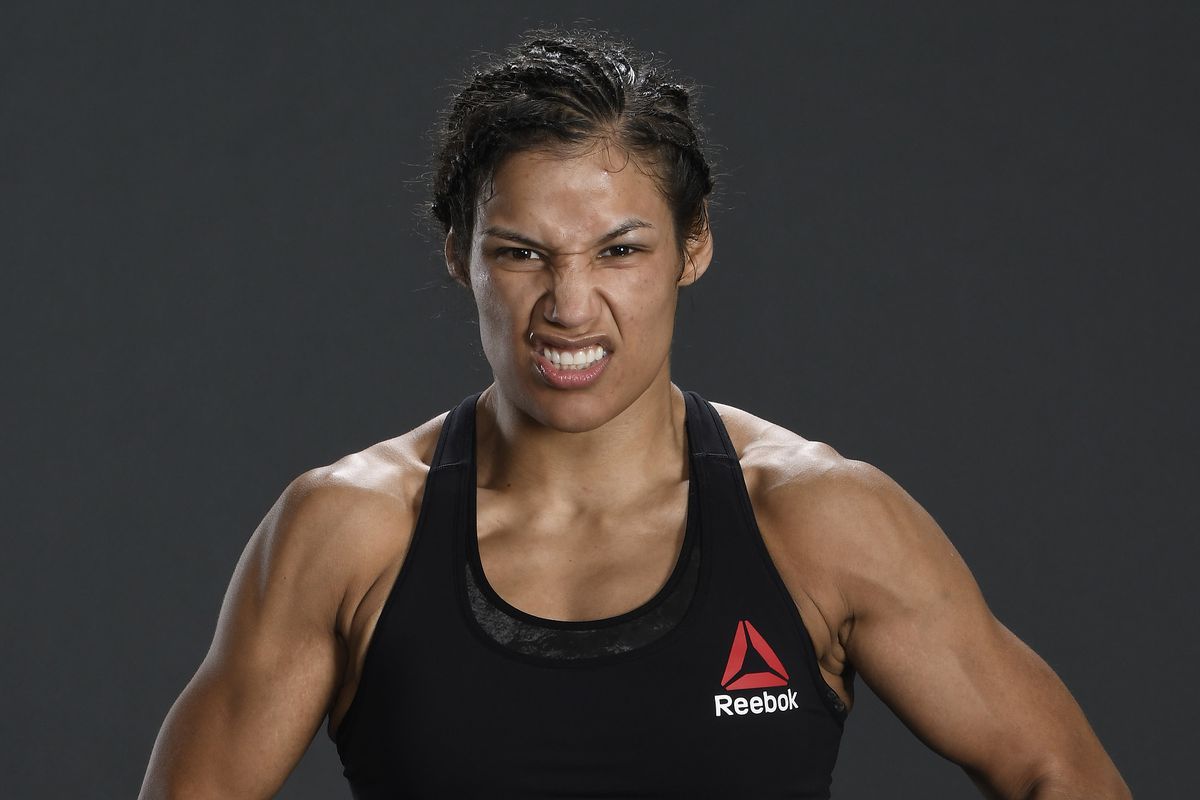 Julianna Pena is the current UFC Women's Bantamweight Champion. She is also the first woman to win The Ultimate Fighter.
Pena has revealed that she is interested to have a fight with The Baddest Woman on the Planet if she decides to return to MMA. In a recent interview with Justin Barrasso of Sports Illustrated, the 32-year-old Pena called out the MMA legend and former RAW Women's Champion.
"That has always been a fight that interests me," Peña said. "When Dana White allowed women into the UFC, he just handed Ronda a belt. She didn't have to compete, she didn't have to do anything. He just said, 'Hey, welcome to this promotion, here's this shiny belt.' After he gave her the belt, she had to fight Liz Carmouche. At that point, I'm on The Ultimate Fighter. I wasn't fighting one person, I had to fight four people. When I came out as the winner, I was ready to face Ronda."
Pena recalled a conversation she had with the UFC Hall of Famer from almost 10 years back:
Ronda told me, 'You're going to give me a tougher fight than Miesha Tate could ever dream about–but when that day comes, I'm still going to kick your ass,'" Peña said. "And I said to her, 'We'll see.' So, of course, I want to fight Ronda. That was a fight I was gunning for before I tore out my knee [in 2014]. When I came back, she lost and ran off and hasn't come back. But I have a feeling that she wants to come back."
Julianna Pena will wait for Ronda Rousey
Julian Pena called Ronda Rousey a star and commended her for the work she is doing in WWE but also made it clear that if the 35-year-old ever wished to return to do the "real stuff" then she will be ready.
"It bothers her that she left on two knockout losses, and that she never came back to avenge those," Peña said. "If she ever does get an itch to avenge those losses, I would love the opportunity to compete against her and fight her. I don't think that that's going to happen. Let's face it, she's a star. She's killing it in the WWE, and she can make a ton more money doing what she does over there instead of doing the real s—. But if she wants to challenge herself and come back to the real stuff, I'll be here."
Ronda Rousey is currently involved in a feud with SmackDown Women's Champion Charlotte Flair. Rousey will face the "Queen" at WrestleMania Backlash in an "I Quit" match in the hope of winning her second world championship in WWE.
More WWE news
Follow our dedicated WWE page for instant WWE news and updates.