Israel Adesanya is going into UFC 287 with the mindset that this is his "last shot" against Alex Pereira
Alex Pereira and Israel Adesanya will rematch in the main event of UFC 287 on April 8, with Pereira vowing to put a stop to this rivalry for good and Adesanya wanting to reclaim the middleweight championship and level the score.
Pereira and Adesanya were destined to meet in the main event of UFC 281 at Madison Square Garden in November 2018 after two previous clashes on the professional kickboxing scene. Pereira was undefeated in the Octagon, while Adesanya was one of the most dominant titleholders in the UFC at the time.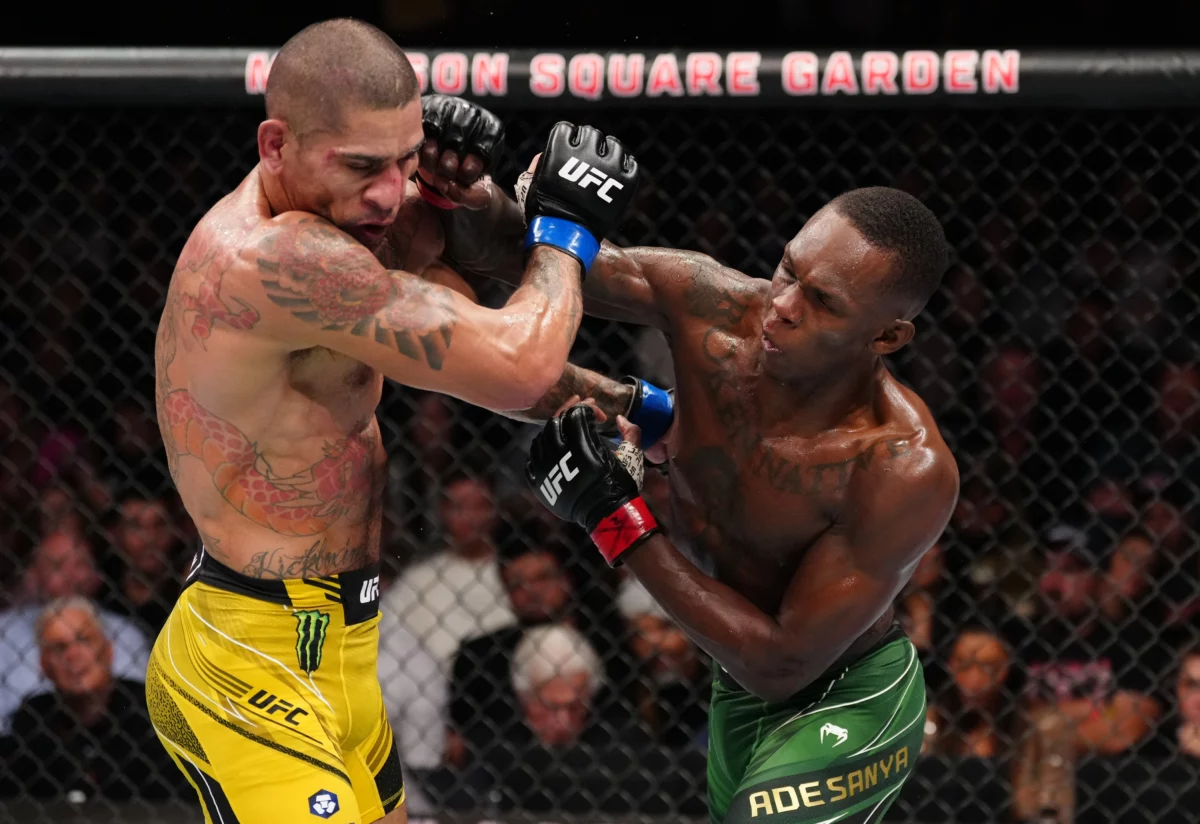 At 2:01 of the fifth round, Pereira secured the middleweight championship with a stoppage victory. The four prior rounds were a dramatic battle of nerves that enthralled the sold-out crowd. At UFC 287, a rematch between them is set.
Previewing the upcoming clash in a recent fight camp video he uploaded on his YouTube channel, Adesanya stated:
"Yeah I do. This is kind of poetic, in a way. This is my last shot, and I'm gonna give it all I got."
Alex Pereira trains with an Olympic medalist ahead of his rematch with Israel Adesanya at UFC 287
The Ultimate Fighting Championship returns to the Miami-Dade Arena with two marquee bouts, including a homecoming bout for one of the sport's biggest stars almost exactly 20 years after UFC 42: Sudden Impact.
At UFC 287, former middleweight champion Israel Adesanya faces defending champion Alex Pereira for the fourth time between the kickboxing arena and the octagon. And Jorge Masvidal, a Miami native, returns for a crucial bout against Gilbert Burns.
Pereira defeated Adesanya by TKO in the fifth round of their UFC 281 title bout, claiming the middleweight championship in only his fourth octagon appearance.
Adesanya now has the opportunity to avenge his loss, however, Pereira is leaving no stone unturned in preparation. Pereira is training with the Chinese professional boxer Zhilei Zhang in preparation for the fight. As an amateur, he earned bronze medals in the super-heavyweight event at the 2007 and 2009 World Championships and a silver medal in the 2008 Olympics. The Ring ranks him as the eleventh-best heavyweight in September 2022.
Pereira posted a bunch of training photos on Instagram with the caption:
"After doing 4 rounds with @zhileibigbangzhang I am more confident for my next fight, it was a very tough and dangerous sparring but I needed it and confirmed I am ready!!"
More MMA news
Follow our dedicated MMA page for instant MMA news and update