Valentina Shevchenko dismisses notion that Alexa Grasso has some of the best strikings in MMA
The co-main event of UFC 285 features flyweight champion Valentina Shevchenko defending her title against rising contender Alexa Grasso. This coming Saturday, in Las Vegas, Shevchenko will try for her tenth straight win and eighth defence of her flyweight title. Shevchenko had been unbeatable in the 125-pound division, but she was finally put to the test by challenger Taila Santos last summer in Singapore, where she narrowly defeated the Brazilian by a split decision to keep her title.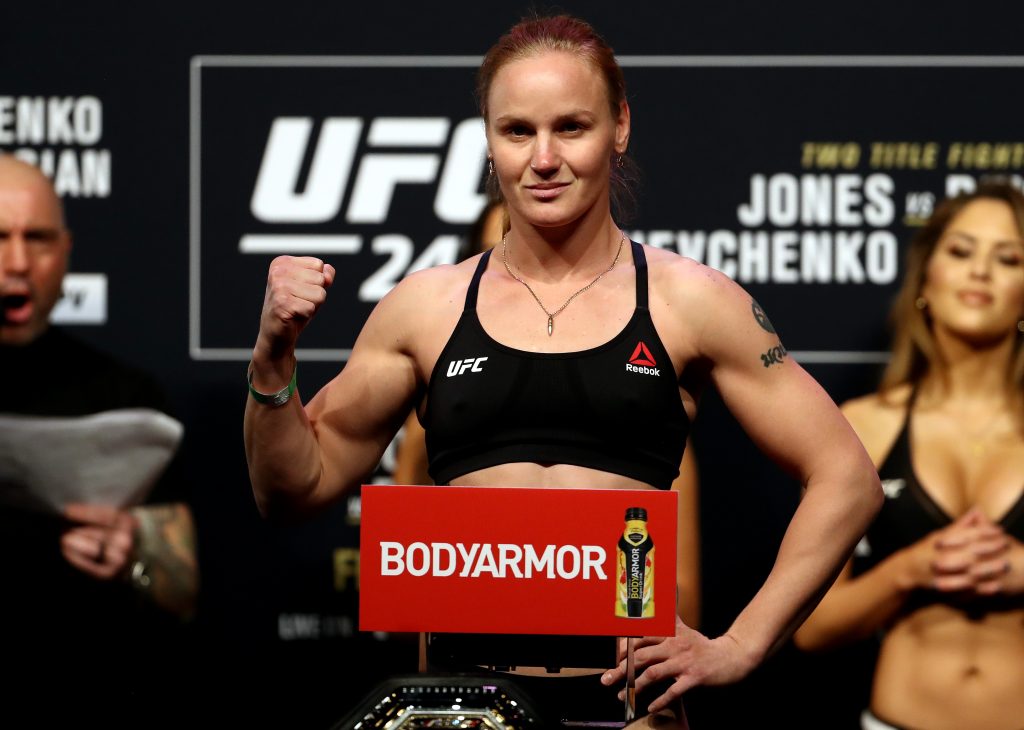 Alexa Grasso, her opponent, has won four straight since making the switch to flyweight and realizing her full potential. The talented Mexican defeated Viviane Araujo via unanimous decision last fall, solidifying her status as a title contender; this weekend, she will have the chance to become the third Mexican to win a UFC championship, following Brandon Moreno and Yair Rodriguez.
Previewing the upcoming clash in an interview with MMA Junkie in Spanish, Shevchenko stated:
"Yes, of course (her boxing is good), but there's a difference here: We're fighting MMA, not boxing. I know that her background is boxing and striking, but that doesn't mean she's not going to use all the weapons she can use in MMA. The strategy is different for the fight. I'm ready to fight wherever the fight goes –striking, wrestling, ground game. I know what to do and how to dominate in each area. I will show that on Saturday."
She added:
"I wouldn't say that she's the best striker in MMA because the fight is MMA style. Mixed Martial Arts. If you only have one weapon, you don't have many tools to win. You need to be more complete than just a boxer."
Alexa Grasso previews her upcoming clash against Valentina Shevchenko
When a dominant fighter like Valentina Shevchenko starts to look less dominant, questions about whether they are losing their edge arise, and the only place to find out the answer is inside the Octagon.
Even though Alexa Grasso has been dominating her last four fights thanks to her sleek, precise boxing, dethroning "Bullet" from the top spot is no easy task. However, the Mexican is confident in her abilities.
Speaking with CBS Sports, Grasso stated:
"Definitely my biggest weapon [is boxing]. She's great. I can't say any bad things about her. Honestly! She's great. But I'm always grateful for tough opponents because every single time that I have a tough opponent, I'm better."
"This is the most important fight in my life. I'm ready to give everything I have to win that belt"
More MMA news