Daniel Cormier questions Israel Adesanya's hasty decision to rematch Alex Pereira
On April 8 at UFC 288, Alex Pereira will defend his middleweight title against Israel Adesanya. This was revealed in a special announcement made by UFC president Dana White last Saturday night. The April pay-per-view event's location and venue have not been revealed yet.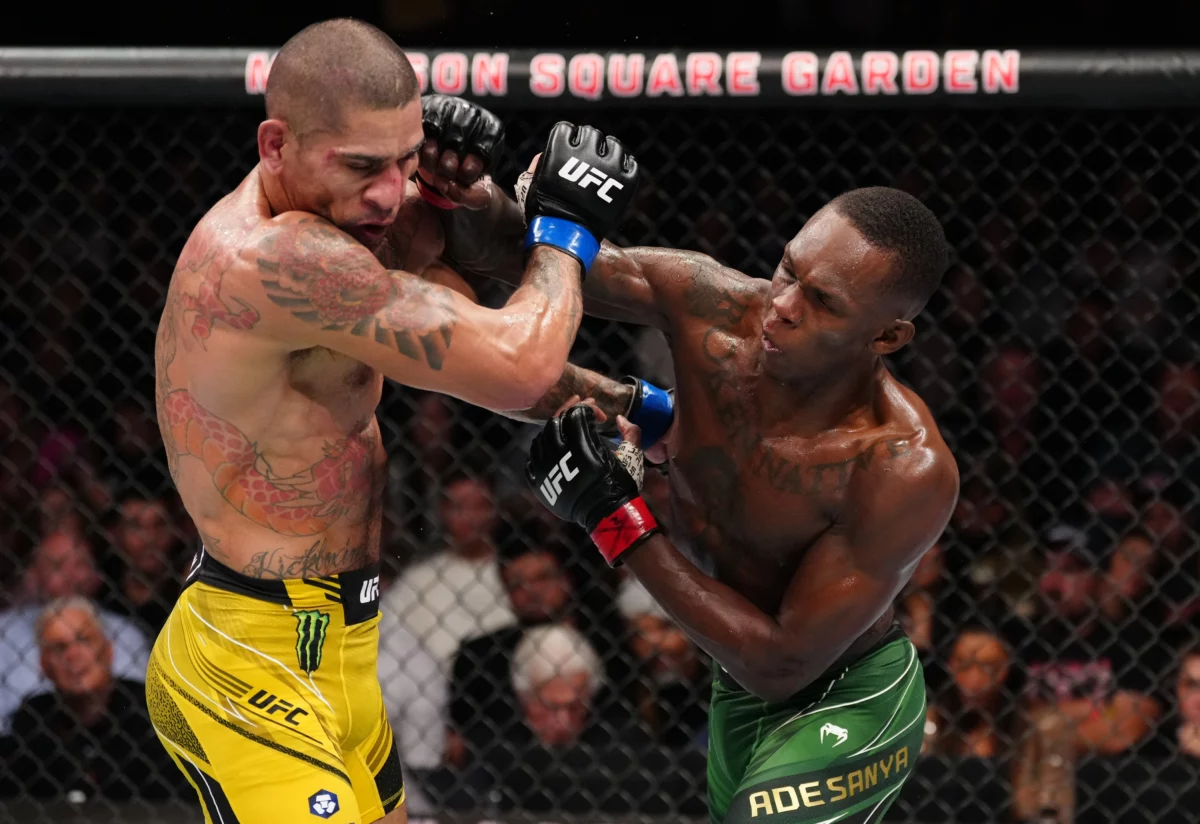 Israel Adesanya and Alex Pereira engaged in a thrilling fight in the main event of UFC 281. Pereira rallied to snatch victory from the jaws of defeat and became the new undisputed middleweight champion. Israel Adesanya came short in his conquest to avenge the two losses to Alex Pereira in kickboxing. At UFC 281, Adesanya dominated the majority of the fight before 'Poatan' rallied in the fifth round to get the finish. He defeated Adesanya for the third time, this time via TKO.
Daniel Cormier has a few thoughts on why a rematch between Alex Pereira and Israel Adesanya was announced so quickly. Speaking on his YouTube channel, Cormier stated:
"Obviously we all knew that it would be at Israel Adesanya's decision or discretion whether or not he would get a championship fight. From the moment he lost, I was saying and screaming from the rooftops, 'If anyone deserves an immediate rematch, it's Israel Adesanya."
Cormier added:
"Maybe he's worried that if Pereira fights someone else, he loses," Cormier added. "Izzy still holds a ton of cards but I just questioned whether or not the decisions being made are based – or the timing of the decision is based on this newfound push that Alex has been experiencing because of Jamahal being the champion and beating his mentor and training partner in Glover Teixeira. It just didn't feel like this was in the works before."
What happened last time Israel Adesanya fought Alex Pereira in the UFC?
In the final seconds of the first frame of the fight, Adesanya hurt Pereira with a stinging right hand and followed it up with a vicious left hook, but 'Poatan' was saved by the bell.
The Brazilian was clearly dazed and rattled by the combination but came back stronger in the second round. Adesanya went into the fifth round, already bagging three rounds. But Pereira spoiled the party and hurt Adesanya bad, replicating his two kickboxing victories over 'The Last Stylebender'.
Speaking in a past interview on The MMA Hour, Pereira admitted that he was hurt but his recovery has always been up to the mark:
"Few of the punches, I actually went to my corner thinking that I got hit just once . I did not even see the second punch , but it could have been over in thirty more seconds. Maybe he could have finished the fight. I recover super-fast. When the round was over, I didn't know where to go. I kind of like grabbed my shorts and I'm like, 'Somebody is gonna come get me,' somebody came to get me. By the time I sat on the stool I was already fine."
More MMA news
Follow our dedicated MMA page for instant MMA news and update