Derek Brunson has finally reacted to Paulo Costa's call-out, and took the opportunity to poke fun at him
Paulo Costa has been chirping at fellow middleweight Derek Brunson and calling out for a fight with him consistently. This seems to have raised Derek Brunson's hackles as he pulls out past incidents to mock the Brazilian.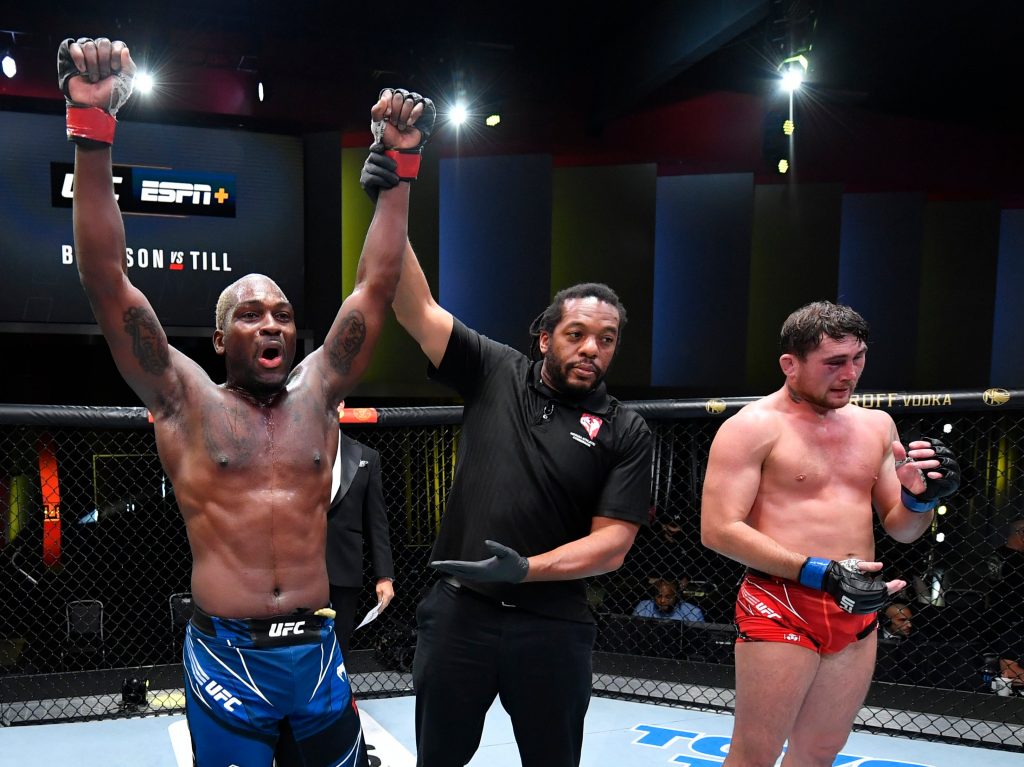 He has asked Paulo Costa to stay at his weight-class, since the latter weighed in way past the middleweight limit for his fight against Marvin Vettori. Costa had previously called out for a fight against Sean Strickland, but it is rumoured that the American is most likely to face Alex Pereira.
With no opponent in hand, Costa had set his sights on Brunson, but he confirmed that he's not fighting anytime soon, and would rather spend time developing his skills.
Brunson said, ' @BorrachinhaMMA focus on your own weight class. You're a heavyweight. I tried to fight you multiple times . Your disappeared until I got a fight . I'm not fighting soon, I'm working on my craft . I'm waiting on your 2nd heavyweight fight . Paulo Pasta'
Both fighters are coming off losses in their respective careers, but Costa looks like the one who is itching and raring to go.
Earlier this month Cain Velasquez was arrested for shooting a man, who was accused of molesting his daughter. MMA community across the board stood up for Cain Velasquez, and Derek Brunson announced the creation of special tees and the sale on his social media page on Wednesday, explaining 50% of the profits would go toward helping Velasquez foot his legal bills.
While Cain has been denied bail, fighters are still advocating their support for the former heavyweight champion. As voices in support of Cain are building into an uproar, UFC welterweight Belal Muhammad has posted a picture of him sporting the t-shirt. He even thanked Derek Brunson for taking this effort.
He posted a tweet saying,
Free Cain
@DerekBrunson
Cain Velasquez was denied bail by the Santa Clara County Court in his attempted murder case. Judge Shelyna Brown imposed the verdict at the last hearing.
More MMA news
Follow our dedicated MMA page for instant MMA news and updates