Big John McCarthy reacts to Aljamain Sterling's recent vexation towards him after he suggested that Petr Yan won at UFC 273
Aljamain Sterling's performance at UFC 273 against former champion Petr Yan sure turned a few heads, which solidified his claim as the bantamweight champion. One of the most trusted referees and analysts Big John McCarthy was amongst the many who scored the fight to Yan.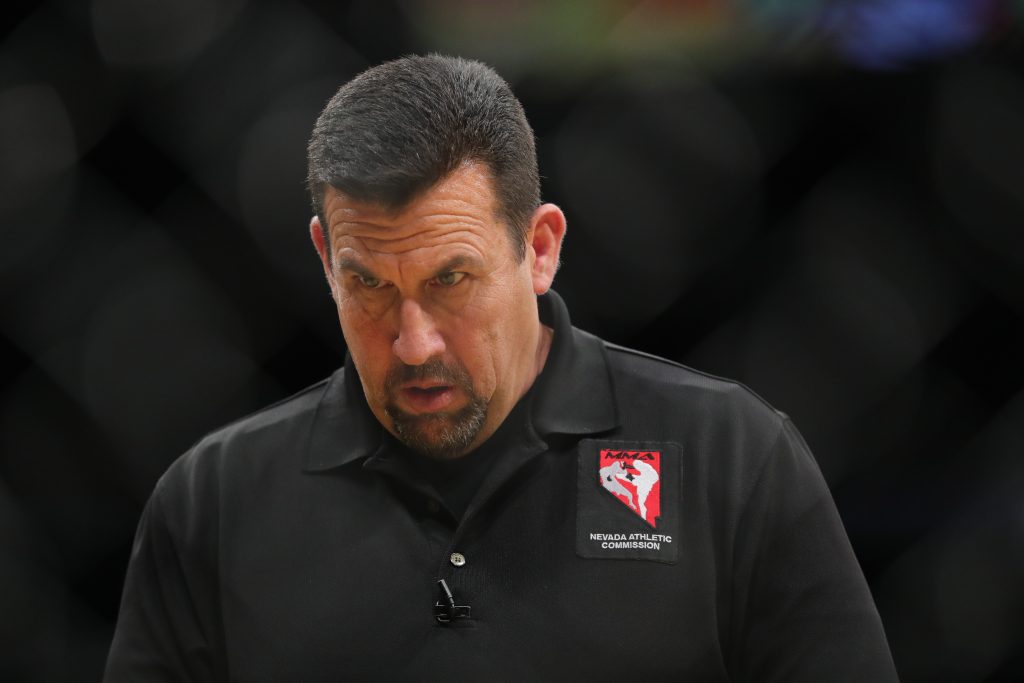 John alongside UFC President Dana White was among some who score the tie otherwise. Sterling was particularly miffed at these comments and reacted by saying, "There is absolutely no way you could score that round like 'Big' John McCarthy. Dude, go get a clue. I don't know how this guy was ever the blueprint standard of the MMA. Cause that guy scks, his opinion stinks and it scks. He just says sh*t. And I think he just wants people to think that he knows what he's talking about."
Big John was quick to respond to this on Twitter and suggested that if Sterling truly believes he won the fight he shouldn't be too bothered with what other people have to say. He also suggested that as a champion now he should stop calling names and be a sport. He said, "Alright [Funk Master] I see that what I say causes you great distress. The fact that I don't agree on a single round should not effect or impact your life in anyway. I said you fought a great fight and you did, congratulations. Name calling…really, champions are above that."
Robert Whittaker hilariously reacts to Aljamain Sterling making him eat the humble pie with his performance at UFC 273
Aljamain Sterling's performance at UFC 273 against former champion Petr Yan sure turned few heads, including the likes of Robert Whittaker and Tai Tuivasa. Many including the middleweight and heavyweight title-contenders questioned the legitimacy of Sterling's claim at the gold after his first fight against Yan.
After the fight Sterling posted an image on Twitter with a mockery MCQ question set asking fans what led to them believing that it would be a lopsided contest against Petr Yan. He tagged Whittaker and Tai Tuivasa on the post suggesting their dismissal fueled his willpower to defy all odds.
He captioned the post:
'Whats up fellas? I need this back by the morning. Enjoy the night
@robwhittakermma @bambamtuivasa'
Whittaker replied to the post by confessing that he was humbled and he has developed a new-found respect for Sterling. He said,
'Well isn't there egg on my face…congrats mate, I have recently had a perspective change.'
Robert Whittaker was at his humble best, and he is amongst the many who have embraced Sterling's championship status now.
More MMA news
Follow our dedicated MMA page for instant MMA news and updates