Alexander Volkanovski reveals one fight that he missed out on in the featherweight division
Alexander Volkanovski has expressed his interest in facing Conor McGregor despite the Irish UFC star's weight switch. Volkanovski, who currently reigns as the 145lb champion, revealed that a fight with McGregor, who previously held the title in the featherweight division, would be a fan-favorite matchup.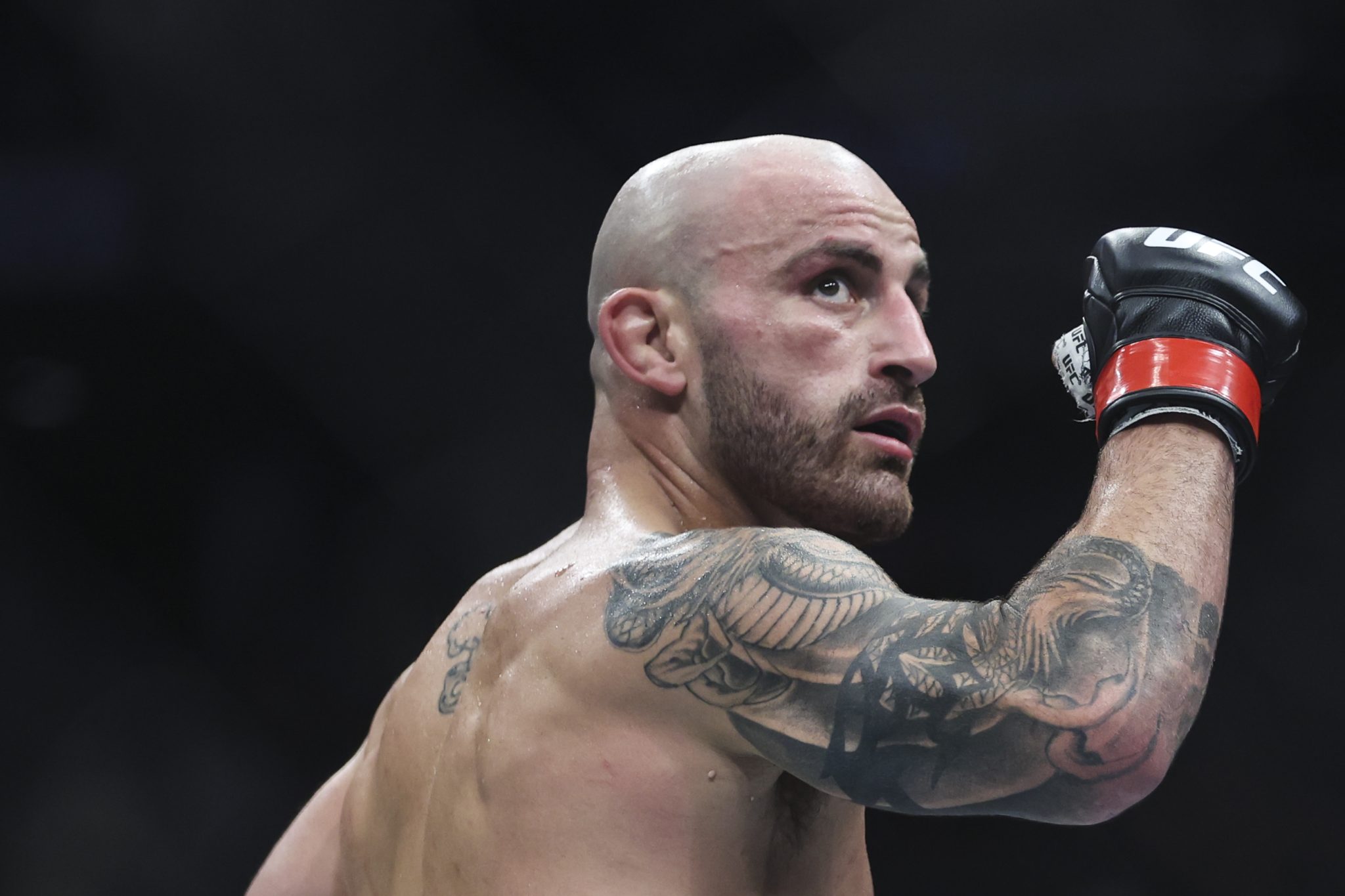 While Volkanovski recently competed at 155lb and fell short in his title challenge against Islam Makhachev, he acknowledged that a potential clash with McGregor could take place in the featherweight division. Speaking on The MMA Fan Podcast, Volkanovski emphasized the significance of facing McGregor in his prime, stating that it would be a special and highly anticipated fight.
He acknowledged the financial aspects and hype surrounding such a matchup but also highlighted the legacy implications, aiming to solidify his record by defeating every featherweight champion and achieving the most title defenses.
"He was a featherweight. We've got to remember the champions I've beat. I've beat every other champion in the featherweight division. The only champ I haven't fought in the featherweight division is Conor McGregor."
"Conor McGregor in his prime in featherweight division would obviously be the all-time – I'm sure everyone would want to see that right now. If we could make that happen right now, somehow get prime Conor vs. prime Volk, it would be pretty special. Everyone's going to talk about the money, and that's why you only want that fight. Yeah, of course there's money in it, the circus around it, the hype, all of that. But you talk about legacy, you know then I would have beaten every featherweight champion, and I plan on having the most defences as well."
Alexander Volkanovski outlines the narrative on how the UFC is working on the trilogy bout between Israel Adesanya and Alex Pereira
Israel Adesanya's remarkable performance against Alex Pereira at UFC 287 on April 8 continues to leave UFC fans in awe. Despite a momentary setback in the second round where Pereira appeared to have Adesanya hurt, the middleweight champion made an astonishing comeback, securing victory through a knockout. The win was so impressive that even UFC Hall of Famer Daniel Cormier believes it to be the knockout of the year thus far.
Adesanya's triumph over Pereira, combined with his controversial taunting of Pereira's child after the fight, left spectators eager to witness a rematch between the two fighters. However, Pereira surprised everyone by announcing his decision to move up to the light heavyweight division. He is now set to challenge Jan Blachowicz at UFC 291, with the possibility of the winner earning a shot at the light heavyweight title.
Meanwhile, the UFC has made significant moves in the middleweight division. Robert Whittaker is scheduled to face Dricus Du Plessis at UFC 290 on July 8, and the victor of that bout will be granted the opportunity to contend for the middleweight title. However, it appears that Adesanya may also be competing at UFC 293 on September 10. It remains uncertain whether Whittaker or Du Plessis would be available for a quick turnaround to face Adesanya in that event.
While fans will have to wait for a potential trilogy fight between Adesanya and Pereira, UFC Featherweight Champion Alexander Volkanovski believes that the UFC has a strategic plan in place to arrange the bout in the future. During an interview with the MMA Fan Podcast with Stu and Blake, Volkanovski expressed his belief that a third encounter between his friend Adesanya and Pereira could occur, potentially in the light heavyweight division if Pereira becomes the UFC Light Heavyweight Champion:
"…I think it will happen. I think it's just not something that's going to happen right away. Obviously, three fights back to back isn't always good. Like we've seen it before, but you don't really want them like that, so for them to agree, if he(Pereira) wants to go up, say, win the light heavyweight title, and then they fight for like champ-champ. Like, obviously the fight could be massive. Whether that's what the UFC is planning on doing, I don't know. I do think that would be pretty clever."
Follow our dedicated UFC page for instant UFC news and updates