Alexander Volkanovski reacts to Jon Jones taking over the No.1 spot in the P4P list
As a result of UFC 285, there have been major shifts in the organization's official pound-for-pound rankings. Three years after his last fight, Jon Jones returned to the octagon and easily defeated Ciryl Gane. The UFC has promoted Jon Jones to the top P4P  spot after his comeback victory. In a single week, 'Bones' climbed nine spots to take the top spot.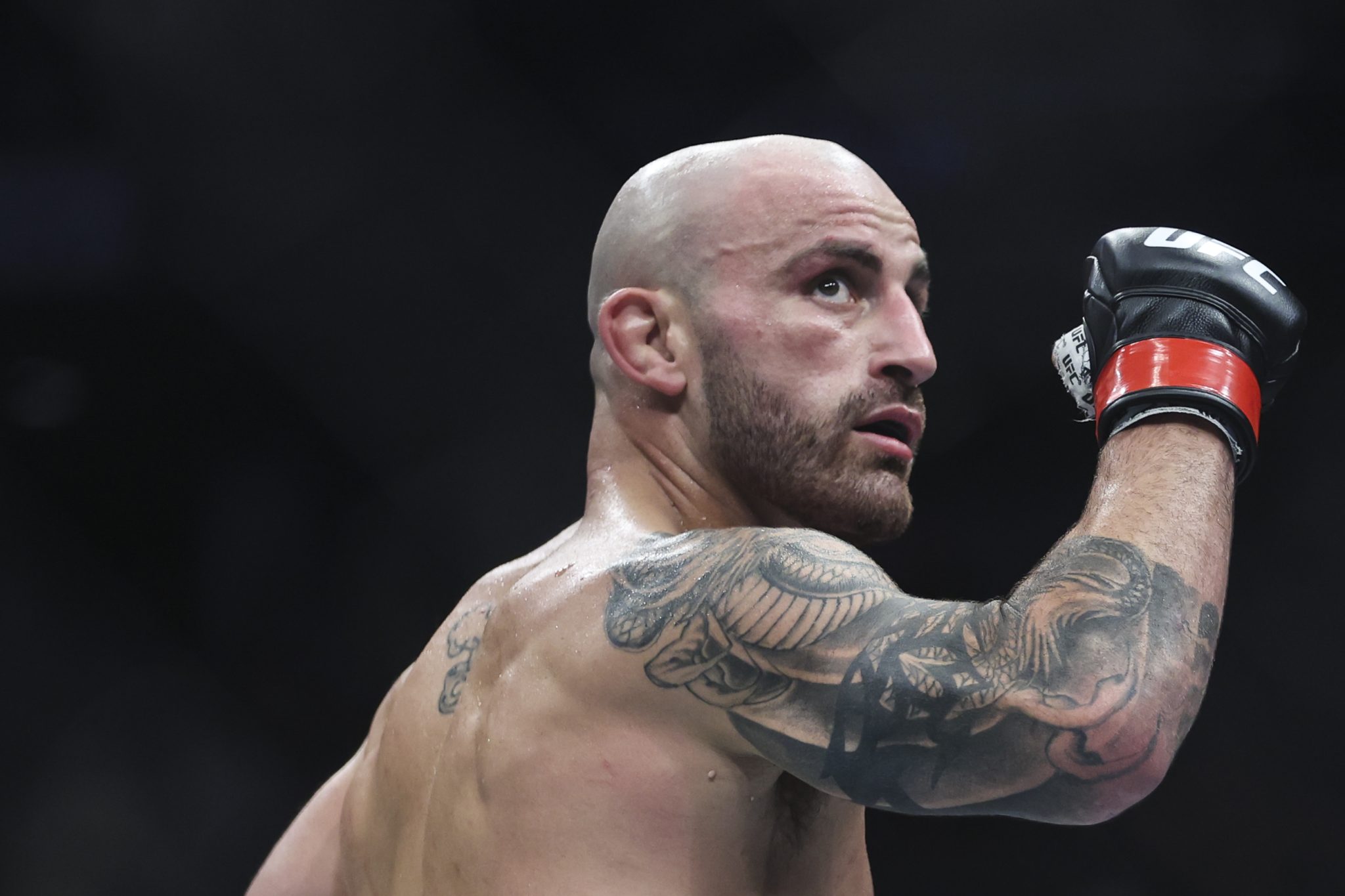 Jones's continued presence in the top 10 was surprising given that, despite his current fighter status, he had not competed in the octagon for quite some time. Yet, after only one bout, he has already eclipsed both Alexander Volkanovski and Islam Makhachev, the latter of whom recently defeated the former in a fight between the top two pound-for-pound fighters.
Reacting to Jones taking over his spot as the pound-for-pound best in a recent episode of Steve-O's Wild Ride!, Volkanovski stated:
"It's a big deal. I'll be honest with you, [becoming] a champion was great, being pound-for-pound No. 1 [was greater], which Jon Jones took that from me (laughs). I don't think with all of the [rankings], but the UFC, yes. He actually said it really well where it goes by what you've done lately as well. It's gonna go with that you might have done a whole heap four years ago, but that's got nothing to do with now. You are not pound-for-pound, we don't know what you're doing right now. So, that's always gonna come into play, though."
"It was just that one [fight in three years], you're right. But what he did, moving up — at least he moved up and showed that pound-for-pound comes into play. The body of work that we've done in the last three years, obviously, a lot of people are gonna be like, 'Look what Alex has done in the last three years.' You can get that, but at the same time, look at what Jon Jones has done as well. Can I really argue that? He's gonna be one of the greatest of all time. For him to take that is like, 'Damn it! What do you do?'"
Alexander Volkanovski welcomes a title fight with Conor McGregor if he gets past Michael Chandler
When their stint as coaches on the next season of "The Ultimate Fighter" is finished, Conor McGregor will return to combat action against Michael Chandler. Alexander Volkanovski, who fights for the 155-pound strap next, is aware that there will be cries for McGregor to receive another shot at gold if McGregor is able to overcome Chandler.
Speaking to the media ahead of UFC 284, Volkanovski claimed that if McGregor wins his fight against Chandler, 'The Great' is willing to offer him a title shot:
"That just puts Conor right back in the conversations for the belt and all that type of stuff. For people to say he wouldn't deserve it and there's no way they're going to do that, you're pretty crazy, right? It's Conor McGregor, and if he takes out someone like Chandler, you know his name is going to be mentioned. You know people are going to be talking about him."
More MMA news
Follow our dedicated MMA page for instant MMA news and update