Mark William Calaway, also popularly know as The Undertaker, is one of the greatest of all time WWE wrestlers. Let us take a glance at his tattoos and their meanings.
Tattoos represent feelings, stories, and thoughts that any being wants to tell or show. There are always some hidden meanings behind every tattoo that anyone inks in their body.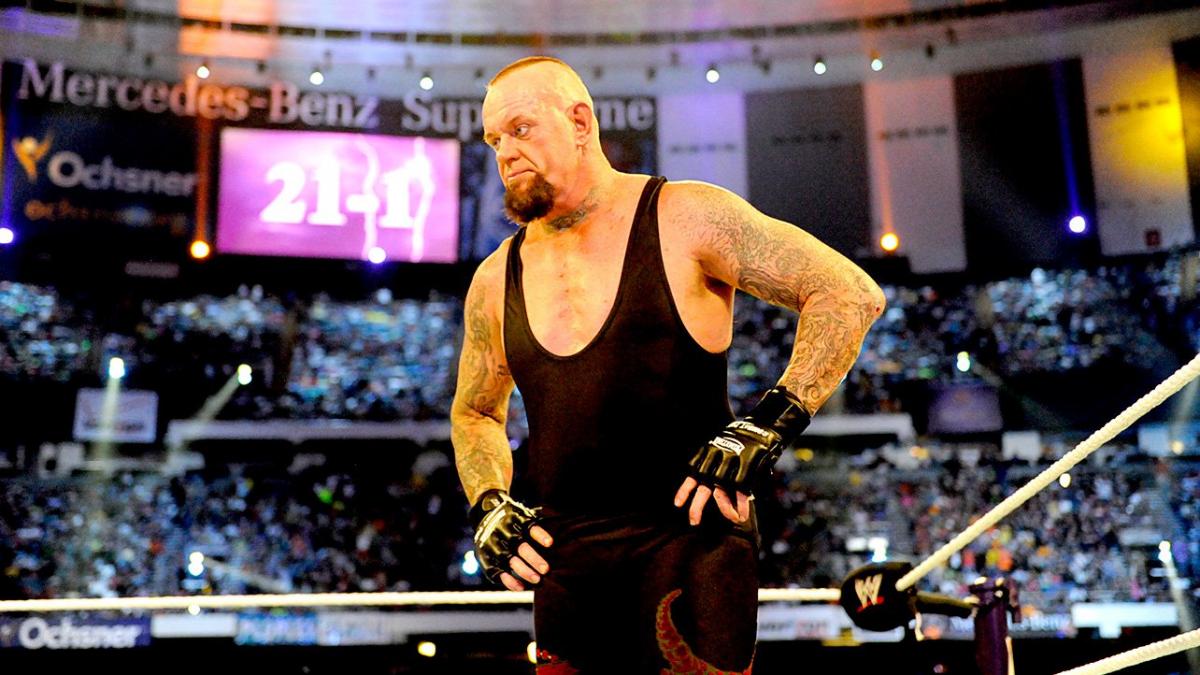 The WWE legend Undertaker has got some fantastic tattoos with hidden meaning on his body
The Deadman has several tattoos on his body. So we have divided it into fragments with their meanings.
First tattoo story
The Undertaker got his very first tattoo was on the name of Smiling Paul in Las Vegas. Paul Bearer was in with him while inking of the tattoo.
In Steve Austin's podcast name The Broken Skull Sessions (h/t Sportster), he revealed that there were many notorious Hells Angels biker gangs in attendance.
2. Neck Tattoo
He used to have a neck tattoo named "SARA," which was the most painful tattoo he inked despite being in the chair session for the shortest period. He did this as a token of love for Sara. Even Sara also had his name tattooed on her to show the affection. He also mentioned that he has a very high pain threshold only because he could ink this tattoo.
Deadman had to remove this tattoo later as the two got split after seven long years in 2007. He later replaced this tattoo with a chain around his neck to cover the tattoo.
3. Skeleton Tattoo
This tattoo is present on the backside of his neck, and it is of a skeleton figure in a fighting stance.
Undertaker is a massive fan of tattoos and has a lot of tattoos like this on his body. He later revealed these tattoos in an interview (h/t bodyartguru),
"That is the fighting skeleton. A lot of my tattoos have to do with skeletons, skulls, and all that. That's the war skeleton right there."
4. Arm Tattoos
Undertaker's both the arm is fully covered in tattoos. These include Skeltons, mythical creatures, and scary patterns. These all are related to his personality in the ring. Additionally, the tattoos have demons, wizards, and castles.
In an interview (h/t Body Art Guru), The Undertaker quoted that,
"They all kind of run together through the years. I got one on my left arm and one on my right arm. I got two big ones, one on each arm and a few scattered here and there. Every once in a while, I find the time and get the motivation to go sit in there and get a little ink, but I am not nearly as motivated as I once was."
5. The BSK tattoo
This "BSK" is tattooed on the gut of Deadman, and also another tattoo, "PRIDE," is just inked below.
Late WWE Hall of Famer Paul Bearer revealed that the tattoo stands for "Bone Street Krewe Pride." This a grouped tattoo which consists of The Undertaker, The Godfather, Savio Vega, The Godwins, and Rikishi. All of these guys have got tattoos that signify grouped tattoos like this. This group formed a bond backstage in the '90s.
Undertaker got his tattoo inked by one of the most influential tattoos artist, Paul Booth. He has an Instagram following of 250,000.
Most of his tattoos speak about the persona he is either in the ring or even in real life. Some tattoos show his kind of love, and some offer his connection with the Late Paul Bearer. Some show the in-ring personality of The Undertaker.
More WWE news
Follow our dedicated WWE page for instant WWE news and updates