Swiss shoe company ON has replaced Asics as the footwear sponsor of WTA No.1 Iga Swiatek
ON is a Switzerland-based sportswear company that specialises in designing and producing sports clothing and running shoes. It is partially owned by Tennis Legend Roger Federer and its headquarters are located in Zurich, Switzerland.
The company was founded in 2010 jointly by Olivier Bernhard, David Allemann and Casper Coppetti. It currently sponsors a number of international athletes – tennis stars Iga Swiatek and Ben Shelton are the latest additions to their roster.
ON holds roughly 40% of the running shoe market in Switzerland and 10% in Germany. The popularity of the company increased in leaps and bounds after Roger Federer became a shareholder in 2019 a limited edition lifestyle shoe 'The Roger' was subsequently released by ON in 2020.
According to the company's official website, ON's mission is to "ignite the power of the Human spirit through movement". ON is gradually attracting the fastest-growing global fan community and has joined the ranks of the leading brands in the US, Europe and Japan.
ON is set to sponsor WTA No.1 Iga Swiatek
'ON' has roped in Tennis stars Iga Swiatek and Ben Shelton as the latest additions to their roster. WTA No.1 Iga Swiatek has become the first female player to join ON. Swiatek is a three-time Grand Slam Champion – French Open 2020, 2022 and the US Open 2022. She is the first player representing Poland to win a major singles title and a total of 12 WTA Tour-level titles and is certainly a big addition to ON's roster.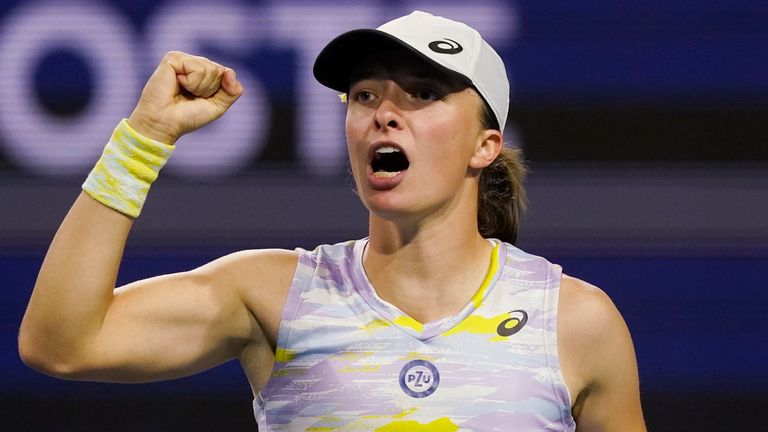 Swiatek is understandably elated and looking forward to reaching new heights through this partnership. "I'm very excited to be the first female player to join with On. And truly thrilled how On's Lightning innovation team works and adapts technologies to meet the demands of athletes, supporting their careers", she said after the deal was officially revealed. Besides Swiatek, ON has also roped in American tennis star Ben Shelton, who is considered a future superstar by most experts.
More Tennis news
Follow our dedicated Tennis page for instant Tennis news and updates