Stefanos Tsitsipas has come forward to help the victims of floods back home in Greece – here's everything you need to know
Stefanos Tsitsipas showcased his generous and compassionate side by offering a donation of 100,000 euros to assist the flood victims in the Thessaly region of Greece.
Following the destructive storm Daniel, Stefanos wasted no time in taking action and contributing to the Red Cross to provide aid to those who suffered from the disastrous floods. This act of kindness holds a special place in Stefanos's heart, as his father originates from the village of Proastio in Karditsa, an area greatly affected by the devastating floods in Greece.
Stefanos took to social media, particularly Instagram, to actively rally people to contribute funds for the victims in Thessaly. In one of his posts, he expressed his astonishment at the recent challenges faced by his country and praised the resilience of the Greek people who stood together in unity.
Stefanos assured that the donated funds would be directed through the Red Cross to guarantee efficient assistance for those in dire circumstances. It's noteworthy that Stefanos has consistently exhibited his philanthropic character, often opting to discreetly support causes, away from the public spotlight.
Death toll rises in Greece as flooding devastates Thessaly region
Storm Daniel wreaked havoc in Greece last week, causing a devastating flood disaster fueled by heavy rainfall before its deadly consequences in Libya. Tragically, fifteen lives were lost in the wake of this calamity.
The national road connecting Athens and Thessaloniki remains impassable in certain sections due to the ongoing flooding, and it cannot be reopened until the water recedes. Furthermore, thousands of households endured days without electricity and access to clean water. According to Copernicus, the European Union's satellite and earth observation agency, the floods inflicted damage over an area spanning more than 270 square miles in Greece's central agricultural region.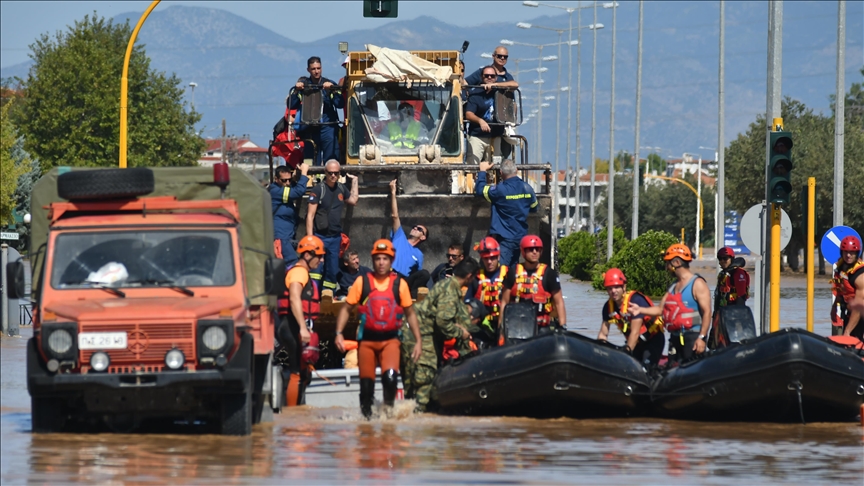 Numerous villages are still submerged, and the small village of Keramidi in the Trikala region is facing the imminent threat of extensive destruction. The lingering water poses a risk of house collapses if it doesn't recede promptly. The situation is equally concerning in the city of Volos, inhabited by 200,000 people, where the water supply system has been severely contaminated.
Residents continue to lack access to clean, running water. Public health authorities have issued an urgent plea to those affected in flooded central Greece, advising them to consume water only from sealed drinking bottles to ensure safety.
Enormous quantities of rain descended in just a span of three days. In the Greek town of Zagora, situated on the Pilio peninsula in Thessaly, an astonishing 27 inches of rain poured down in a mere 24-hour period. Such a deluge of rain in such a brief timeframe is generally an unusual occurrence in Europe.
More Tennis news
Follow our dedicated Tennis page for instant Tennis news and updates