Stefanos Tsitsipas is currently ranked no.5 in the world and finished runner-up at the French Open 2021 – here is all about the Greek star's net worth, salary, tennis record, endorsements and more
Stefanos Tsitsipas facts
| | |
| --- | --- |
| Birth Place | Athens, Greece |
| Father's Name | Apostolos Tsitsipas |
| Mother's Name | Julia Apostoli |
| Star Sign | Leo |
| College | N/A |
| Net Worth | $30 million (approx.) |
| Prize Money till date | $26,868,823 |
| Age | 24 |
| Date of Birth | August 12, 1998 |
| Height | 193 cm |
| Weight | 90 kg |
| Nationality | Greek |
| Achievements | French Open Finalist (2021) |
| Girlfriend | Theodora Petalas |
| Children | N/A |
| Endorsements | Wilson Sporting Goods, Adidas, Rolex |
| Social Media | Instagram, Twitter |
Last updated – 28-05-2023
French Open 2021 finalist Stefanos Tsitsipas would still be kicking himself for not having won the Grand Slam, but the Greek is striking it rich in his tennis career. He was born on the 12th of August in 1998 to parents Apostolos Tsitsipas and Julia Apostoli.
Due to his parents' strong tennis background, he began training tennis at the tender age of 6. And today, he is ranked number 5 in the world, and is expected to reach greater heights.
Tsitsipas is considered one of the next-gen stars looking to take over once the trio of Roger Federer, Novak Djokovic and Rafael Nadal hang up their rackets.
Stefanos Tsitsipas Net Worth and Earnings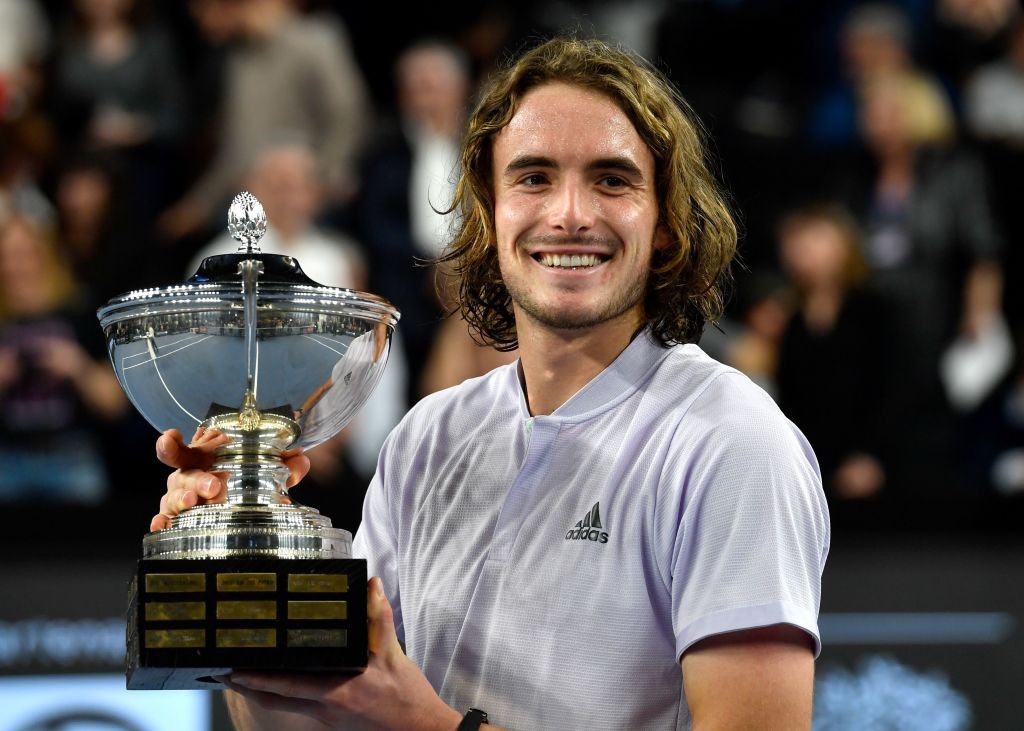 Tsitsipas' net worth is estimated to be around a staggering $30 million and it will only grow further if he continues playing to his best abilities. Just a reminder that he is only 24 years of age. Thanks to his already successful tennis career, which has seen him grow exponentially.
The Greek's total career earnings are around $25 million which is quite high for someone who turned pro only a few years ago. His career earnings are also to see a significant rise as he continues his career.
Stefanos Tsitsipas Ranking History
Tsitsipas first broke into the top 200 of the ATP Rankings in October 2016. Then, almost the whole next year, his ranking never improved.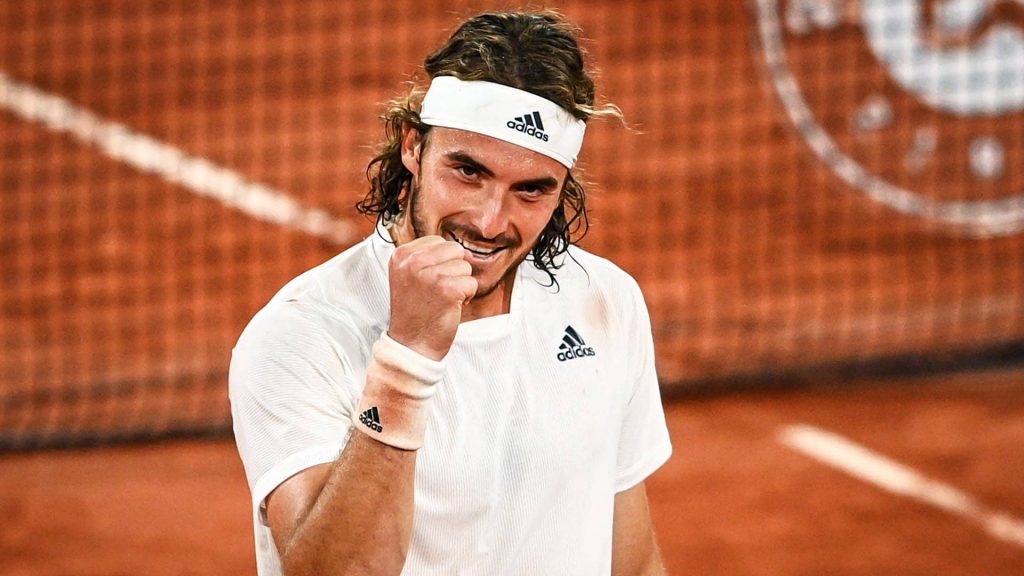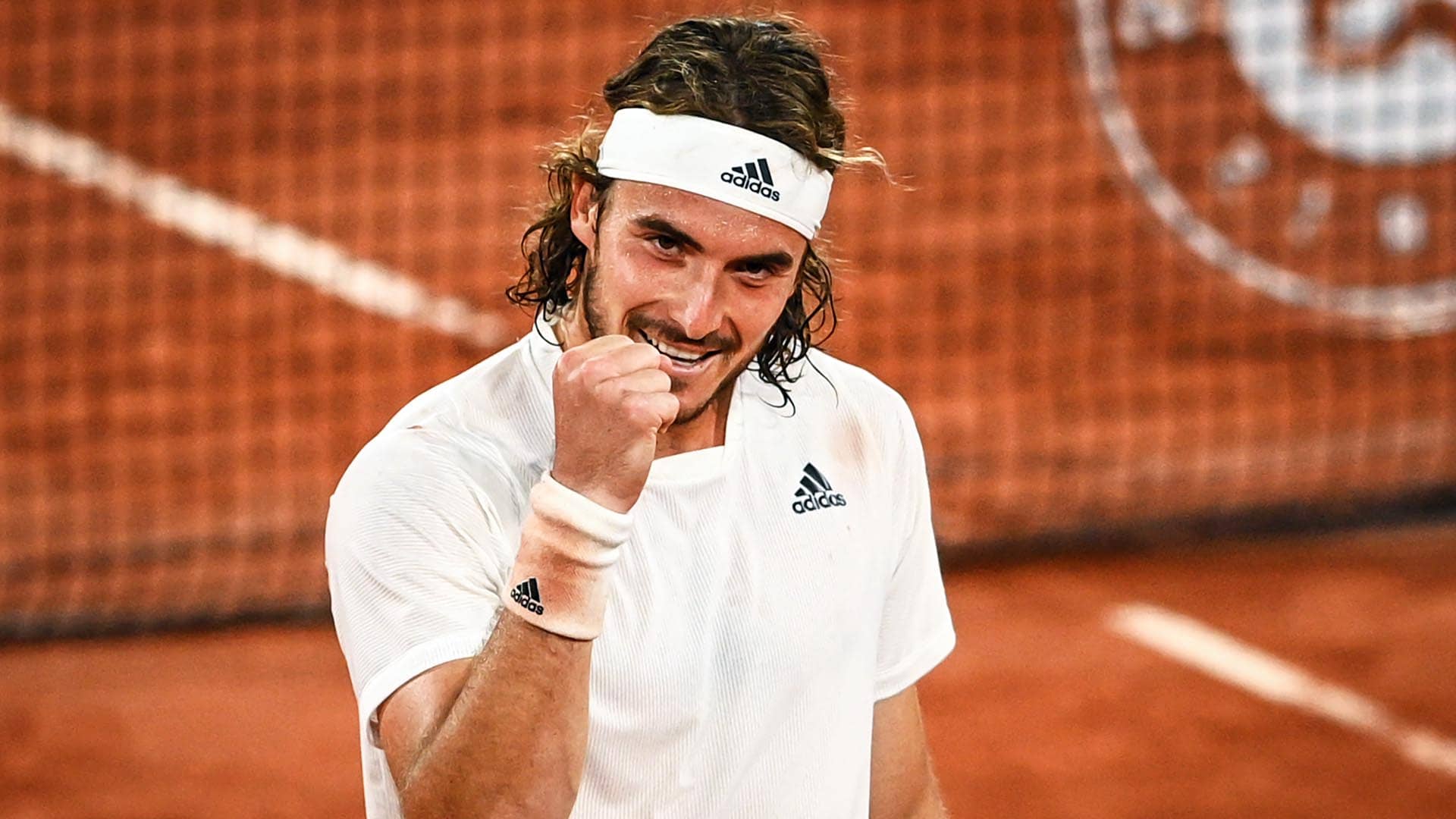 However, on the 23rd of October 2017, he broke into the top 100 of the ATP rankings. Tsitsipas slowly made his way up in the rankings, and by mid-2018 he was in the top 50.
His big break came following the 2018 Wimbledon, where he reached the 4th round, and broke into the top 20.
Tsitsipas made it into the top 10 for the first time on the 1st of April 2019. And since then he has held on to his position. Tsitsipas had a great 2021 which helped him rise up the rankings. He reached the finals of the 2021 French Open and also won Monte-Carlo Masters.
Since then, Tsitsipas hasn't made much of an impact in Grand Slams, except at the 2023 Australian Open.
His current position in the rankings stands at number 5. However, the Greek's best ranking is number 3.
Stefanos Tsitsipas Career Titles
Stefanos Tsitsipas has 9 career titles to his name. His first title win came at the Stockholm Open in 2018. He then won three titles in the year 2019 – Marseille, Estoril and the Nitto ATP Finals.
2020 saw Tsitsipas win only the Marseille Open again. In 2021 he has won the Rolex Monte-Carlo Masters and the Lyon Open.
As for his Grand Slams, his best performance came at the very recently concluded French Open 2021. Tsitsipas went down fighting to the Serb in 5 sets.
His best performance in the Australian Open has been reaching the finals in the year 2023.
He hasn't had much success at the Wimbledon or US Open. However, he will be eager to end his Grand Slam drought in this year's US Open.
Stefanos Tsitsipas Family and Relationships
Stefanos Tsitsipas' father Apostolos Tsitsipas is of Greek origin, while his mother Julia Apostoli is a Russian of Greek descent.
Tsitsipas has three younger siblings – a sister named Eilsavet and two brothers named Pavlos and Petro. During his early days, Tsitsipas was coached by his father Apostolos.
Tsitsipas is in a relationship with Theodora Petalas. The pair have been dating for more than 3 years, after Tsitsipas first met her in New York. However, not much is known about the pair as they try to keep a low profile.
Stefanos Tsitsipas Endorsements
Tsitsipas has several endorsements up his kitty. His racquet's are sponsored by Wilson Sporting Goods. His sporting apparel and shoes are sponsored by Adidas.
Besides this he also has an endorsement deal with luxury watch maker Rolex, and Australian deodorant brand Rexona.
FAQs about Stefanos Tsitsipas
What languages does Stefanos Tsitsipas speak?
Tsitsipas is quite fluent in English, Greek and Russian
Who won Djokovic vs Tsitsipas?
Novak Djokovic beat Stefanos Tsitsipas in the final of the 2021 French Open.
How old is Stefanos Tsitsipas?
Stefanos Tsitsipas is 24 years old.
Where is Stefanos Tsitsipas from?
Stefanos Tsitsipas is from Athens, Greece.
Who is Tsitsipas' brother?
Pavlos Tsitsipas and Petro Tsitsipas are Stefanos' brothers
How tall is Tsitsipas?
Tsitsipas is 193cms tall.
More Tennis news
Follow our dedicated Tennis page for instant Tennis news and updates