Lacoste has several top Tennis stars in their roster including Daniil Medvedev and Novak Djokovic
Lacoste has been Daniil Medvedev's official apparel sponsor since 2019. The Lacoste x Medvedev partnership has been in the news recently after Novak Djokovic's son Stefan was spotted wearing a special edition Lacoste-Medvedev jogger set during the post-match ceremony following his father's victory at the Roland Garros. Medvedev's current deal with Lacoste runs till 2026 and the Russian star earns a hefty amount from his clothing sponsor.
Medvedev's current net worth is estimated to be US$ 35 million and he earns close to US$ 15 million from his sponsors and endorsement deals annually. The major contribution comes from his primary sponsors like Lacoste, Bovet, BMW, Tinkoff Bank and Tecnifibre. Due to privacy reasons, the exact figure that Medvedev earns from Lacoste is confidential and the information is not available in the public domain. However, there is no doubt that Lacoste pays Medvedev the most among all his current sponsors.
Daniil Medvedev launched his own logo in 2023
Daniil Medvedev launched his own signature logo in partnership with Lacoste earlier this year. It was first revealed during the Australian Open in January. The logo was spotted on Medvedev's Lacoste shoes and his Tecnifibre racquet. Medvedev continues to sport the logo on his apparel and equipment at all professional Tennis tournaments on the ATP calendar.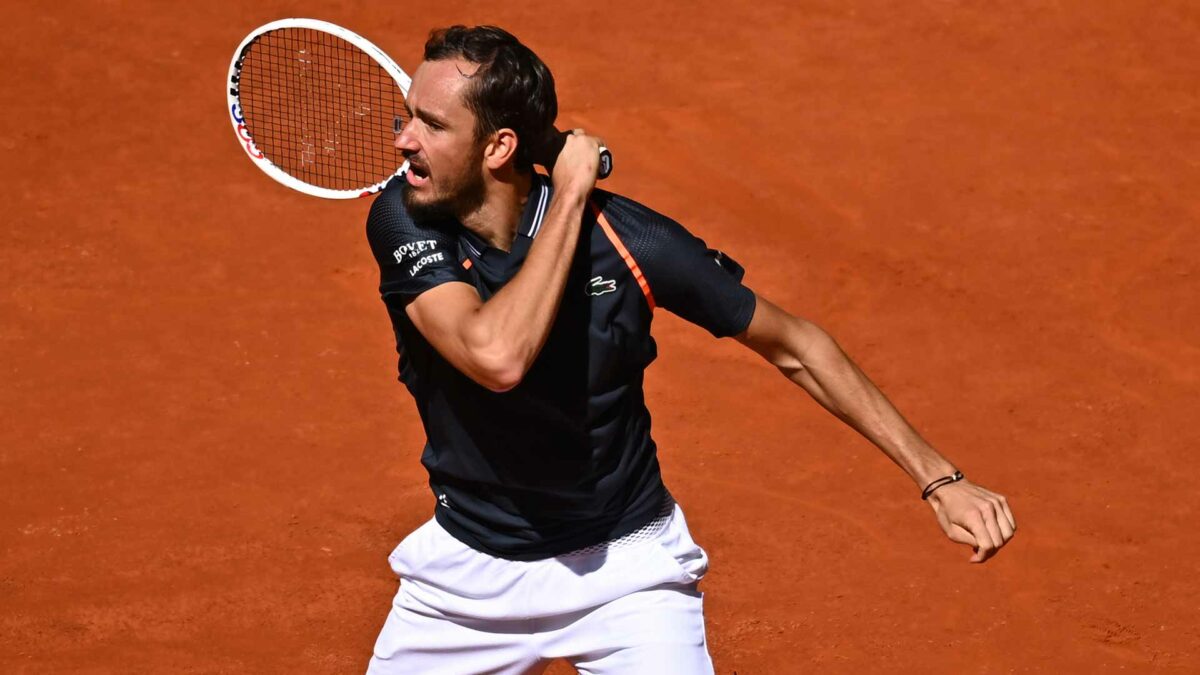 The logo has been designed with the purpose of making it look similar to a gaming controller. The four key parts of the mark feature a "D" on the left and an "M" on the right, with an obvious link to the tennis star's initials. Below the initials come two lines, which are meant to symbolize the two "i's" in Daniil.
On the top is a circle, representing a tennis ball. Below the controller-shaped design is written "Daniil M." The design is inspired by the codes of gaming and it appropriately characterizes the personality of Medvedev both on and off the court.
More Tennis news
Follow our dedicated Tennis page for instant Tennis news and updates