Taylor Swift, the renowned American singer-songwriter, has not only captured hearts with her music but also piqued curiosity about her love life. Over the years, Swift's dating history has become a subject of fascination among fans and the media. From high-profile romances to rumored flings, Swift has had her fair share of relationships in the public eye. In this article, we will delve into Swift's dating journey, exploring her previous relationships and shedding light on her current romantic endeavors.
Facts about Taylor Swift
| | |
| --- | --- |
| Full Name | Taylor Alison Swift |
| Born | December 13, 1989 in Reading, Pennsylvania, USA |
| Parents | Scott Kingsley Swift (father) and Andrea Swift (mother) |
| Siblings | Austin Swift (brother) |
| Musical Genres | Country, pop, synth-pop |
| Instruments | Vocals, guitar, piano, banjo, ukulele |
| Debut Album | "Taylor Swift" (2006) |
| Breakout Single | "Love Story" (2008) |
| Biggest Hits | "Shake It Off", "Blank Space", "Bad Blood", "Look What You Made Me Do", "Delicate" |
| Awards | 11 Grammy Awards, 1 Brit Award, 1 Emmy Award, 1 American Music Award |
| Filmography | "Valentine's Day" (2010), "The Lorax" (2012), "The Giver" (2014), "Cats" (2019) |
| Philanthropy | Donations to education, disaster relief, and LGBTQ+ causes; establishment of Taylor Swift Education Center at Country Music Hall of Fame and Museum |
| Other Ventures | Partnership with Keds footwear, fragrance line, fashion collaborations with brands like Stella McCartney and H&M |
| Net Worth | $365 million USD |
Previous Relationships
Joe Jonas One of Taylor Swift's earliest high-profile relationships was with pop singer Joe Jonas in 2008. However, their romance was short-lived and ended in a public breakup, which inspired Swift's hit song "Forever & Always."
John Mayer In 2009, Swift dated musician John Mayer. Their relationship garnered significant attention due to their age difference and Mayer's reputation as a notorious heartbreaker. Their breakup became the inspiration behind Swift's heartfelt track "Dear John."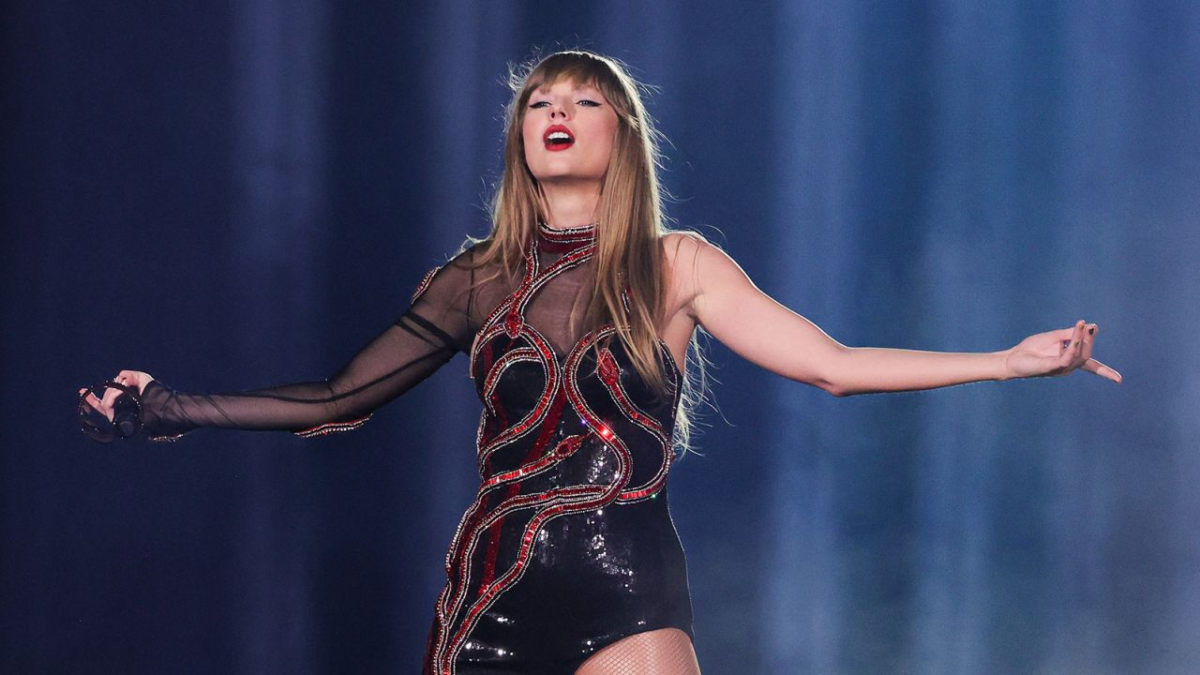 Taylor Lautner Swift's romance with actor Taylor Lautner blossomed while they were filming the movie "Valentine's Day" in 2009. Although the relationship didn't last long, they remained friends after the breakup.
Jake Gyllenhaal In 2010, Swift began dating actor Jake Gyllenhaal. Their relationship was highly publicized, but it ultimately ended, reportedly due to the challenges of a long-distance relationship. Swift channeled her emotions into her album "Red," which featured songs reflecting her heartbreak.
Harry Styles One of Swift's most talked-about relationships was with British singer Harry Styles. The couple dated briefly in 2012 and their split inspired Swift's chart-topping single "Style." Despite the breakup, Swift and Styles have remained on good terms.
Current Relationship
Taylor Swift's current dating status has once again caught the attention of fans and the media. Recent reports suggest that Swift is in a relationship with British singer Matty Healy, the frontman of the band 1975.
The rumors of Swift and Healy's romance surfaced in 2022, and speculation intensified when they were spotted attending events together. However, neither Swift nor Healy confirmed their relationship publicly. The secrecy surrounding their romance led to further curiosity among fans and media outlets.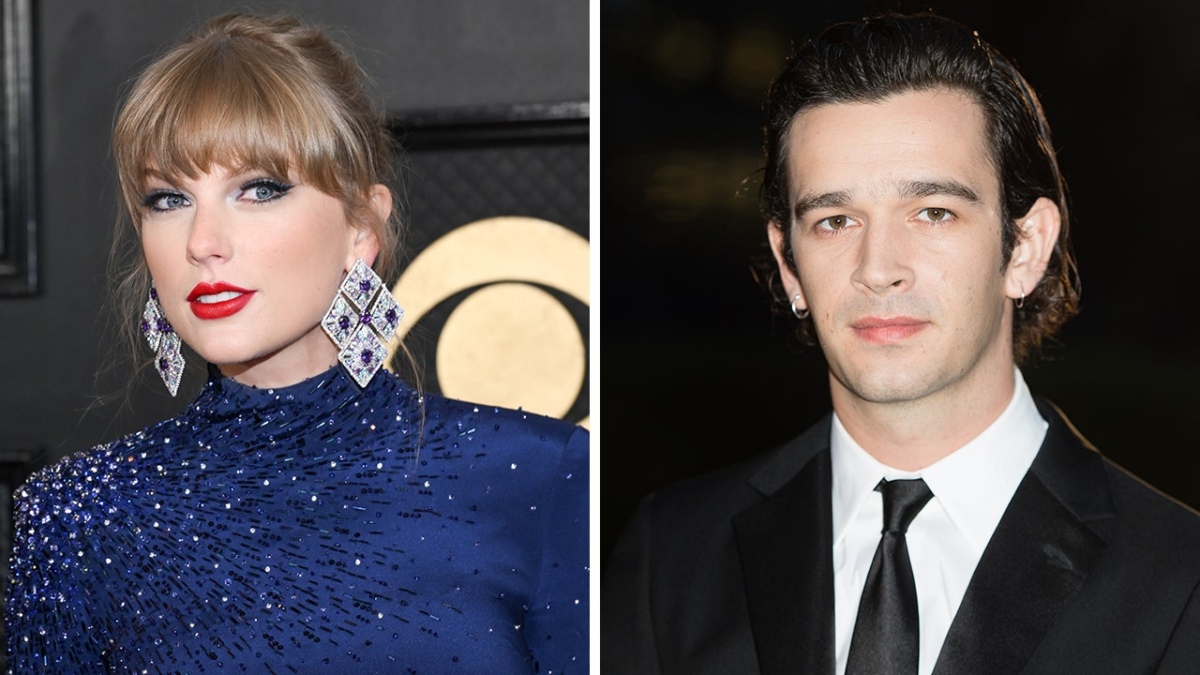 Though the relationship between Swift and Healy has not been officially confirmed, various sources have indicated that the pair have been spending time together and getting to know each other better. They have been seen attending concerts and enjoying each other's company at public outings.
Swift's alleged relationship with Healy has reportedly caused distress to her ex-boyfriend, actor Joe Alwyn. According to sources, Alwyn was devastated upon hearing about Swift's new romance, as he had hoped for a potential reconciliation. However, it is important to note that these reports are based on anonymous sources and should be taken with caution.
Who is Matty Healy?
Matthew Timothy Healy, known as Matty Healy, is a British musician and the lead vocalist of the band The 1975. Born on April 8th, 1989, in Hendon, he is the son of actors Tim Healy and Denise Welch. Healy grew up in Newcastle upon Tyne before relocating to Cheshire at the age of nine. He attended a private school and later enrolled at Wilmslow High Schoo
l.
In 2002, Healy formed The 1975 along with Adam Hann, Ross MacDonald, and George Daniel. The band gained widespread recognition, releasing four EPs and five albums, all of which reached the top of the UK Albums Chart. Healy has also showcased his talent as a producer, co-producing No Rome's EP and Beabadoobee's solo EP. In 2021, he had the opportunity to open for Phoebe Bridgers on her Reunion Tour.
While Healy has achieved success in his musical career, he has also faced controversies. In 2016, he faced accusations of sexism, and in 2018, he publicly apologized for his behavior. In February 2023, Healy received criticism for making rude remarks during an appearance on The Adam Friedland Show.
As a result, the episode was removed from Apple and Spotify platforms after he was charged with racism, homophobia, and sexism. Some of his on-stage actions, such as kissing and licking fans, have sparked controversy and ignited discussions about consent.
Despite the controversies, Matty Healy remains a prominent figure in the music industry, known for his captivating performances as the lead vocalist of The 1975.
Conclusion
Taylor Swift's dating history has been a subject of immense fascination throughout her career. From her early relationships with Joe Jonas and John Mayer to her highly publicized romances with Harry Styles and Jake Gyllenhaal, Swift's personal life has often been intertwined with her music.
Her ability to channel her experiences into heartfelt and relatable songs has endeared her to millions of fans worldwide.
More entertainment news: