Here's everything you need to know about the personal life, net worth, career of new Haas F1 driver Nico Hulkenberg
Nico Hulkenberg Facts
| | |
| --- | --- |
| Birth Place | North Rhine-Westphalia, West Germany |
| Father's Name | Klaus Dieter |
| Mother's Name | Susanne Hulkenberg |
| Star Sign | Leo |
| Net Worth | US $10 million |
| Salary | US $4 million |
| Age | 35 |
| Date of Birth | August 19, 1987 |
| Height (m) | 1.84 |
| Weight (kg) | 75 |
| Nationality | German |
| F1 Debut | 2010 |
| Teams | Wiliams, Force India, Sauber, Racing Point, Aston Martin, Haas |
| F1 Race Wins | 0 |
| F1 Pole Positions | 0 |
| F1 Championship Wins | 0 |
| F1 podiums | 0 |
Nico Hulkenberg Career
Nico Hulkenberg is set to race for the Haas F1 team in 2023, having replaced fellow German driver Mick Schumacher. Hulkenberg has a long history in F1, spanning over a decade, and will be one of the most experienced drivers in the grid next season. The 35-year-old will partner with Kevin Magnussen on Haas F1 team in 2023.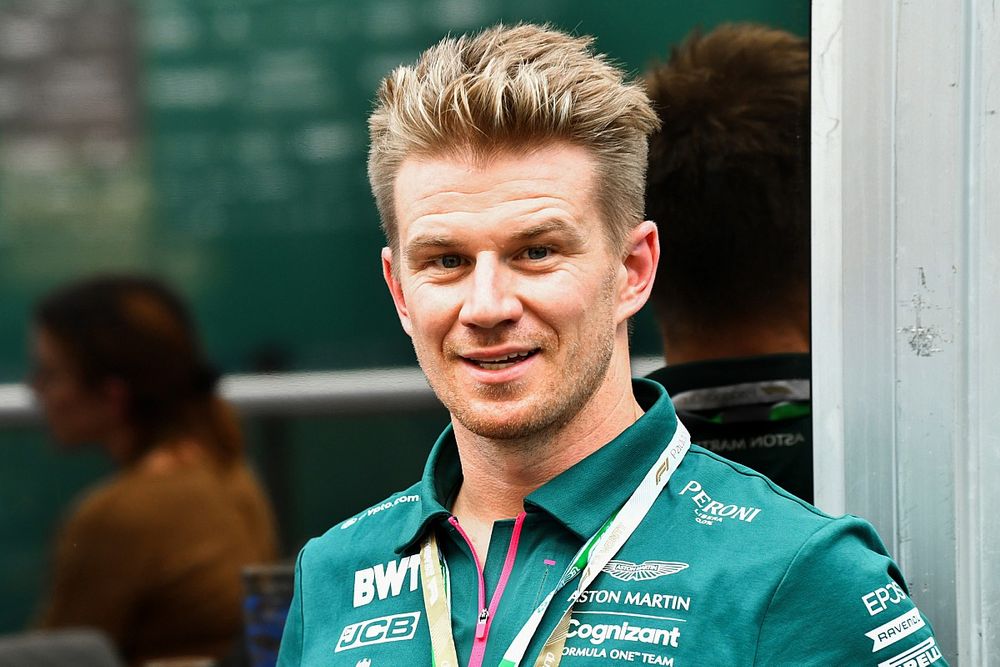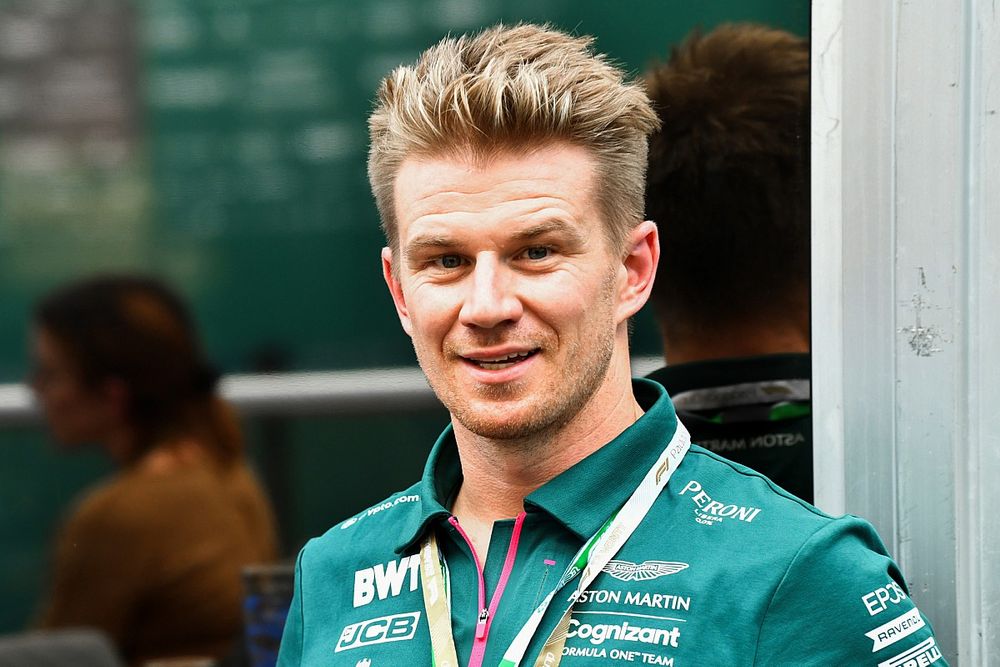 Hulkenberg made his full-time F1 debut with team Williams in 2010. Despite claiming the first pole position for Williams in over five years, he was not retained for 2011 and joined Force India as a test and reserve driver. Hulkenberg was then promoted to the first-team seat in 2012. In 2013, the German left Force India and joined Sauber before returning to Force India in 2014. Hulkenberg drove for Renault in 2017 and continued until 2020. He joined Racing Point Series in 2020, before his latest stint in 2022 with Aston Martin, when he replaced an ill Sebastian Vettel for the first two races of the season.
In his 12-year-long F1 career to date, Hulkenberg has earned 521 points in 184 races, besides registering two fastest laps and securing one pole position.
Nico Hulkenberg Net Worth and Salary
Hulkenberg's annual earnings as a car race driver are projected to be around USD 4 million, while his net worth is estimated to be around USD 10 million as of 2022. Understandably, Hulkenberg has a huge net worth especially after having been associated with Formula One for over 10 years. Hulkenberg's net worth could rise even more next season, as he is all set to make a full-time comeback to Formula One.
Nico Hulkenberg Personal Life
Hülkenberg was born in Emmerich am Rhein, North Rhine-Westphalia, West Germany to Klaus Dieter (father) and Susanne Hülkenberg (mother) on August 19, 1987. Hulkenberg's father owns a shipping company and during his early days, the new Haas driver trained as a freight forwarding agent at his father's company. Hulkenberg lives in Monaco along with his wife Egle Ruskyte, a Lithuanian fashion designer. They have been in a relationship together since 2015 and have one daughter named Noemi Sky.
Nico Hulkenberg Endorsements
As a well-known professional racing driver, it is understandable that Sargeant has a long list of sponsors and endorsements in his pocket. However, complete details regarding the same are not available in public domain yet. It is known that Hulkenberg is sponsored by German vehicle inspection company, Dekra and is also backed by Alpinestars. The names of other sponsors are not known yet. Hulkenberg's list of sponsors are expected to rise further after he resumes driving in F1 in 2023.
FAQs on Nico Hulkenberg
(Q)
What is the age and date of birth of Nico Hulkenberg?
Nico Hulkenberg is 35 years old and was born on August 19, 1987
(Q)
What is the net worth of Nico Hulkenberg?
Nico Hulkenberg has a net worth of $10 million.
(Q)
Does Nico Hulkenberg have a girlfriend?
Nico Hulkenberg is married to Egle Ruskyte and have a daughter named Noemi Sky
(Q)
What is the nationality of Nico Hulkenberg?
Nico Hulkenberg is a German citizen
(Q)
Where was Nico Hulkenberg born?
Nico Hulkenberg was born in North Rhine-Westphalia, West Germany
More Formula One news:
Follow our dedicated Formula One page for instant Formula One news and updates