Why did Kayla Nicole and Travis Kelce break up? Learn all there is to know about what happened between the two that led to a split.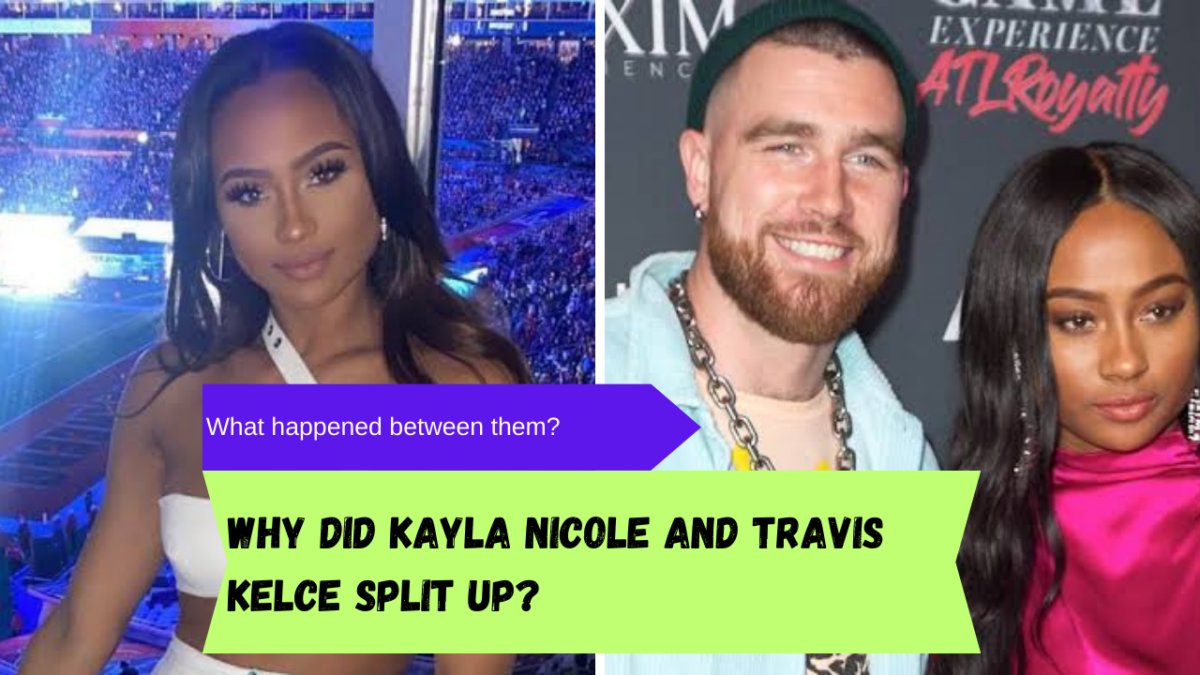 Kayla Nicole is widely regarded as one of the most mainstream influencers in the world right now. While she is mostly known for her social media activity as well as her stints as a reporter, she is also very well known for dating famous American football player Travis Kelce. However, the pair have broken up recently – so her fans often search about why they split up. As it turns out, we have all the answers.
Travis Kelce and Kayla Nicole ended their five-year, on-and-off relationship in May 2022. However, they've been excelling in their respective fields since splitting up. While Kelce helped the Kansas City Chiefs win the Super Bowl earlier this year, Nicole has become a popular influencer. Nicole has more than 671,000 followers on Instagram, and she often posts her workout and training sessions online. She also works as a model, which allows her to travel across the country.
When did Travis Kelce and Kayla Nicole start dating?
According to reports, Travis Kelce and Kayla Nicole began dating in 2017. It is believed that they initially split in the summer of 2020, but reunited just a few months later.
Kelce and Nicole started dating after some Instagram interactions together. "He had been following me and insta-flirting for a few months," she revealed in an Instagram Story. "All double taps and no dm. Soooo after a little liquid courage and a pep talk from @iqueenb (something along the lines of 'WHAT ARE YOU WAITING FOR') I dm'd him on New Years." "I didn't just go through every single pic and just start liking it immediately," Kelce clarified with E! News.
"It was over the course of a month's span, just following her and liking the pictures that she was posting and watching all of her stories when stories had first started coming out." In May 2022, Kelce and Nicole called it quits on their relationship. Kelce denied rumors that a 50/50 rule on spending led to the end of their relationship. It is still unclear as to why Kelce and Nicole split. Both parties have remained mum on the topic, however they have had clued in fans about potential reasons for their split up.
What did the pair say about why they split up?
Barstool Sports alleged that Kelce did not pay for half the bills or their dates when the two were together. The tight end shut down those rumors immediately. "Don't buy into that s–t," he said. "I would never say that I was supporting her. She had a very financially stable life and what she was doing in her career."
"But you've got to be crazy if you'd think I would never helped or gave her a couple thousand to grab some food or she gave me some money to go get some food," he added. "We were in a relationship for five years. A hundred dollars here, a hundred dollars there wasn't even thought about."
Nicole responded to Barstool Sports' X (formerly known as Twitter) to debunk this rumor, writing, "Not sure where y'all got this nonsense from, but it's absurd and very false." After their breakup, the model posted a now-deleted Tiktok, "You're not stupid Kayla. No, I am actually. Thought I'd get wifed after dating for 5 year. That's 1,825 days."
What is Kayla Nicole best known for?
Nicole had a passion for sports from a young age and was always interested in pursuing a career in the field. She graduated from Pepperdine University in 2013 with a bachelor's degree in broadcast journalism. After graduating, Kayla worked as an on-air reporter at several top sports media outlets, including ESPN and Barstool Sports. She has reported from courtside in the NBA and on the sidelines for the NFL.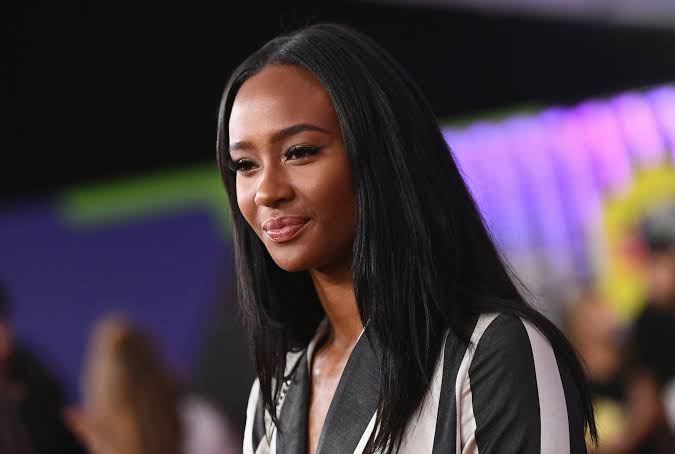 Recently, Nicole has been working as an influencer as well as a model. With a career in sports journalism, it's no wonder that Kayla crossed paths with Travis. When Kayla isn't doing broadcast work, she's often modeling and working with fashion brands like Revolve, Savage X Fenty and Fabletics, as seen on her Instagram. She also has a passion for fitness and owns the brand Strong is Sexy.
Though Nicole has not broken her silence since Kelce's recent rumours about dating Taylor Swift, his other ex Maya Burberry has spoken up. "Taylor seems like such a fun girl with a beautiful spirit so I wish her the best of luck but I wouldn't be a girls' girl if I didn't advise her to be smart", Burberry said in an interview with Daily Mail UK on September 26, 2023. "I'm sure by now she has mastered the ability to see who is really there for her – and who is just using her."
More News:
• BTS MEMBER'S BIRTHDAYS – WHICH CELEBS THEY SHARE THEIR BIRTHDAYS WITH?
• DID BTS BREAK UP? WILL THEY BE COMING BACK?
• WHO IS KATHRYN NEWTON? ACTRESS WHO FEATURED ALONGSIDE NOVAK DJOKOVIC AND GARETH BALE AT THE 2023 RYDER CUP ALL-STAR MATCH