Here's everything you need to know about Jessica Hawkins and her girlfriend Abbie Eaton
Jessica Hawkins and Abbie Eaton are a couple, both sharing a passion for racing. Abbie Eaton, hailing from East Riding of Yorkshire, England, is a renowned British racing driver actively participating in the British GT Championship. She gained widespread recognition as the test driver for the second and third seasons of The Grand Tour.
Beyond her racing prowess, the 29-year-old Abbie is a certified racing instructor and a coach specializing in performance driving. Her professional journey began in 2009, and she currently represents the AE Racing team.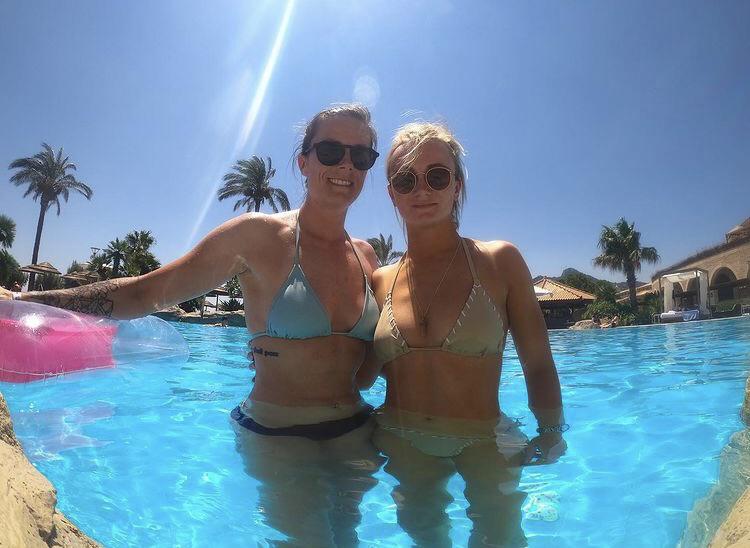 Eaton is also an advocate for LGBT rights within the motorsport community, serving as a driver ambassador for Racing Pride, a charity dedicated to promoting equality. She openly came out as a lesbian through a Twitter announcement in February 2019. The couple publicly revealed their relationship on January 20, 2019, with a heartfelt picture of them sharing a kiss. Abbie and Jessica openly express their deep love for each other and frequently share affectionate photos of themselves cuddling on their social media profiles.
Despite the curiosity surrounding their relationship, Jessica and Abbie remain unreserved about sharing pictures of themselves on social media. Both of them regularly update their Instagram accounts with snapshots of their adventures and moments together. Additionally, they enjoy going on vacations and celebrating holidays as a couple, strengthening their bond through these shared experiences.
Jessica Hawkins Professional Career
Jessica Hawkins embarked on her professional motorsport journey with a noteworthy debut in British Formula Ford at Silverstone, achieving two top-ten finishes in a one-off event. Her impressive performance as a rookie caught the attention of Falcon Motorsport, leading to her participation in the 2015 MSA Formula Championship. However, her debut in this championship occurred during the fourth round at Oulton Park, and she managed to complete only half of the ten-round competition.
In 2021, Jessica Hawkins showcased her talent as a stunt driver, making an appearance in the James Bond film "No Time to Die." Her involvement in the world of motorsports continued to grow as she was named the driver ambassador for the Aston Martin Cognizant F1 Team on May 19th. Furthermore, she made her return to the W Series for its second edition, achieving an 11th place finish in the overall standings. During the championship, she secured four points finishes, notably earning a commendable 5th place finish in Zandvoort, showcasing her racing skills.
In 2022, Jessica Hawkins maintained her active presence in motorsports by participating in both the W Series and the British Touring Car Championship. Notably, she holds the record for the 0-100 MPH lawnmower speed. Her journey in motorsport continued into September 2023, where she conducted testing for the Aston Martin AMR21, completing 26 laps at the Hungaroring circuit.
Abbie Eaton Professional Career
Abbie Eaton gained prominence through her involvement in various motorsport disciplines, including single-seaters, GT racing, and touring cars. She demonstrated her versatility by competing in series like the Ginetta Junior Championship and the BRDC Formula 4 Championship, where she consistently displayed her skills behind the wheel.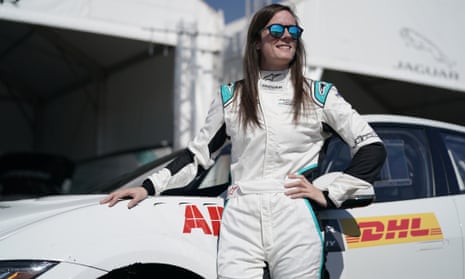 One of the highlights of Abbie Eaton's career was her role as a test driver on the popular TV show "The Grand Tour," where she evaluated high-performance cars and provided valuable insights on their handling and performance. This role brought her international recognition and expanded her fan base.
In recent years, Eaton has focused on GT racing, competing in prestigious events such as the British GT Championship and the European Le Mans Series. Her success on the track and dedication to her craft have solidified her reputation as a skilled and determined racing driver.
More Formula One News
Follow our dedicated Formula One page for instant Formula One news and updates