Mac Jones will be under pressure to prove that he is the right man for the job in New England on Sunday against the Jets.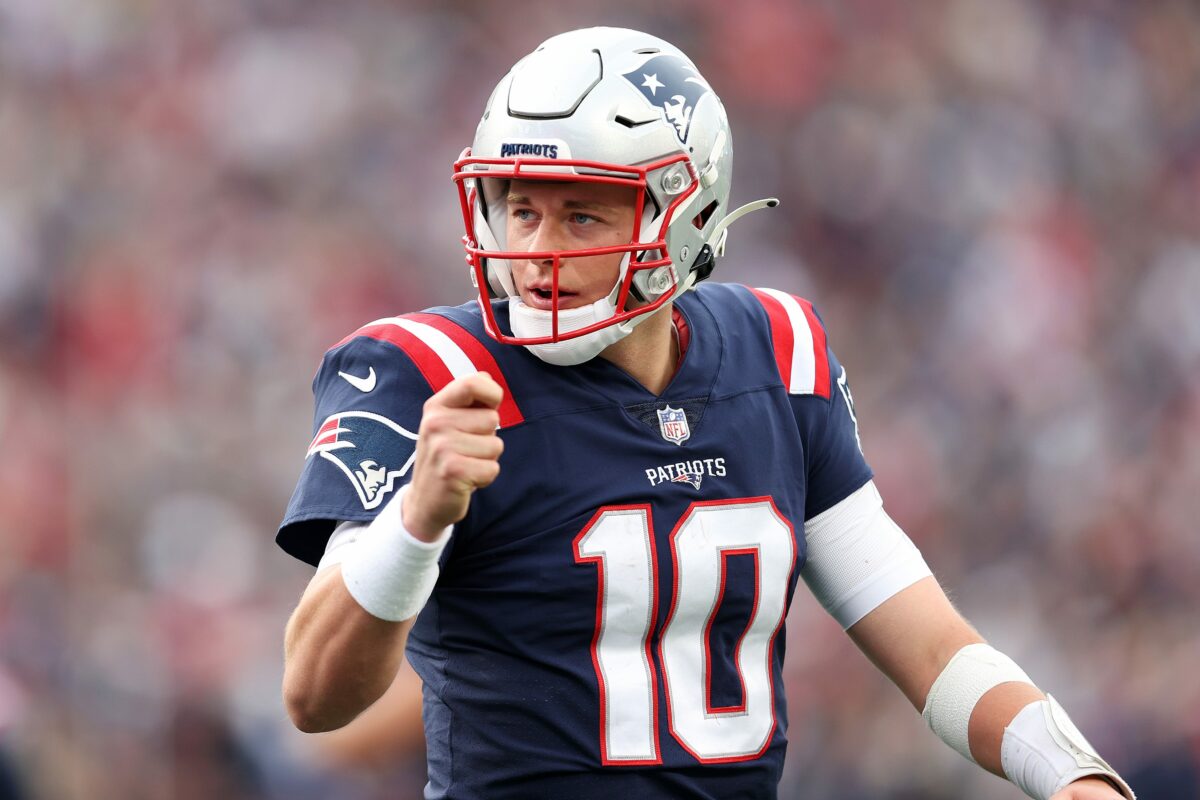 New England Patriots quarterback Mac Jones was benched during the game against the Chicago Bears and backup Bailey Zappe replaced him. Zappe originally played well, but he also deteriorated as the game continued.
Due to it, a quarterback controversy brewed in New England, which had many people concerned. Not many knew what will happen in the future, and who among Jones or Zappe will get the nod to start next week. However, Troy Aikman straight away made a bold statement and claimed that Mac Jones is the man for the Patriots, and he will start next week.
Talking about the game against the Bears, Aikman said, "There was a time in the game where I thought they were going to run out or not make enough Bailey Zappe jerseys this week. And yeah, and now, because of the way it went."
He added, "There's no question that Mac Jones is their quarterback and he'll be starting next week in a very tough game against the New York Jets would be my guest and it was a tough outing for him. It was a tough outing ultimately for Bailey Zappe, but Mac Jones is their guy."
Troy Aikman firmly believes that Mac Jones will turn around his season
Although Mac Jones is off to a very poor start this season, Troy Aikman is in the firm belief that the former Alabama quarterback will be able to bounce back, and put on a show for the Patriots in the remaining games.
Troy Aikman said, "I mean, he's a competitor, the reason he's gotten to this level and the reason he won a national championship there at Alabama is because he's a great competitor. So any competitor would be upset with not given the opportunity to come back off of that interception and see what he could do."
He added, "He's gonna say all the right things, and he's gonna mean it. And he'll work hard this week, and he'll be ready for his next opportunity. He gets it. I mean, if anyone's trained to handle something like this, it's Mac Jones."
Coach Bill Belichick has already declared that Jones will be starting against the New York Jets on Sunday, but he didn't comment on whether or not Jones will continue in the coming weeks.
The game against the New York Jets will be a huge game for the New England Patriots and they need a win due to which the pressure will be high on their quarterback. If things don't go well, we can't be surprised if Belichick pulls out Jones once again like he did last week against the Bears.
The expectations for Mac Jones for the remainder of the season have skyrocketed. If Jones keeps performing poorly, he will probably be benched because Bailey Zappe has already shown he can lead the Patriots to victories. Jones has a chance to show his worth to the squad in their upcoming matchup against the New York Jets. A victory would be crucial for the Patriots' playoff ambitions.
Read More: