The San Fransisco 49ers were able to brutally thump Seattle Seahawks 27-7 in Week2 showdown without the presence of George Kittle, who was suffering from a groin injury. And some feels, by the looks of it, that the charismatic 49ers star might be ruled out for the third consecutive week. However, the reality could very well be different.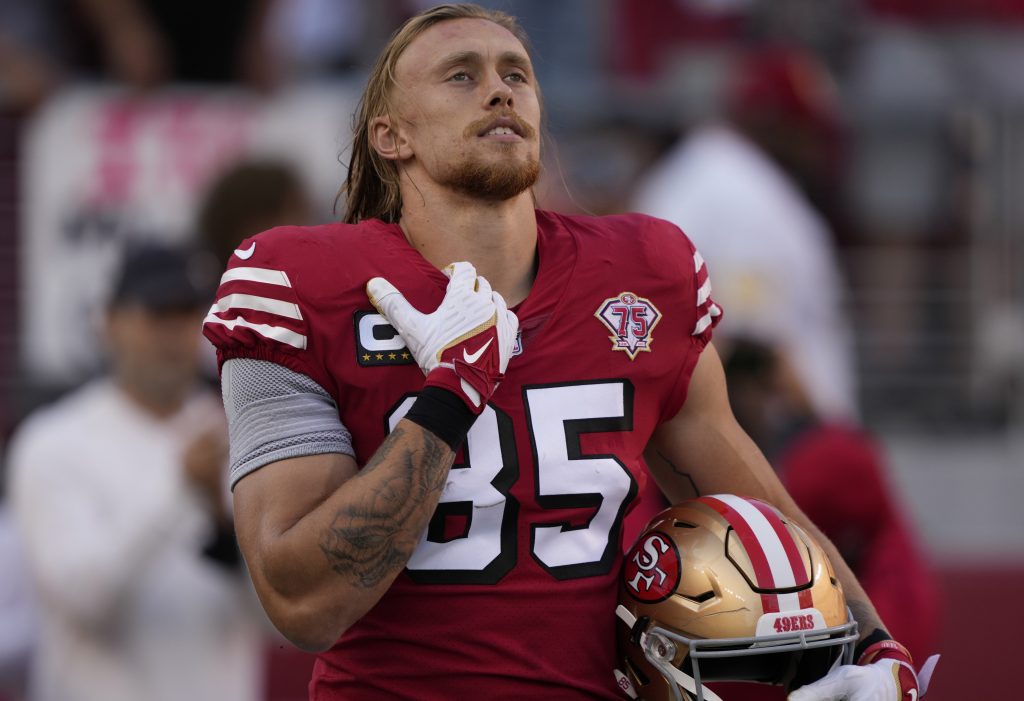 As per ESPN, George Kittle will be making his season debut on this Sunday against the Denver Broncos, who too are 1-1 in the 2022-23 season so far. Even coach Kyle Shanahan confirmed that there is a high chance that their marquee star could feature on Sunday, at least he made it through the practice week without any issues.
George Kittle has no injury designation on Friday injury report and is likely to make his season debut, this Sunday. Having suffered initially from a groin injury, the team took some valiant time to give rest to their marquee star.
George Kittle all set to make season debut against Denver Broncos
Having Kittle back ensures that Niners QB – Jimmy Garoppolo will have his full complement of pass catcher in his first start of the season after stepping in for injured QB – Trey Lance. The team surely wouldn't mind George Kittle re-enacted his performance from the last time the Niners and Broncos met on December 9, 2018. 
Moreover, another star who would be joining George Kittle is defensive linesman – Arik Armstead, who is dealing with a foot injury and though Shanahan said Wednesday, he expected him to be all right, his confirmed status is still up in the air. For now, he is officially listed questionable. 
Will George Kittle's presence once again make San Fransisco 49ers a powerhouse in their division? Can they stamp their authority with a statement victory over the Denver Broncos? Remains to be seen. 
Also Read: "He just wants to be talked about"- Ryan Clark believes Jerry Jones is trying to catch media's attention following his comments about the Cowboys' quarterbacks
Also Read: "This game will not impact his legacy at all": Chris Broussard doesn't believe a win for Aaron Rodgers against Tom Brady will do any wonders to his legacy
Also Read: "He can run, he's talented with his legs, obviously. He's turning himself into a really good passer": Jaguars HC Doug Pederson had nothing but words of praise for Justin Herbert ahead of Week 3 matchup