After throwing two interceptions against the most depleted side in the NFL right now, Houston Texans, Dak Prescott led his team to a game-winning drive in a comeback win previously. While no one expected the game to be such a close affair, Jerry Jones could not hold himself back from criticizing his own Quarterback publicly.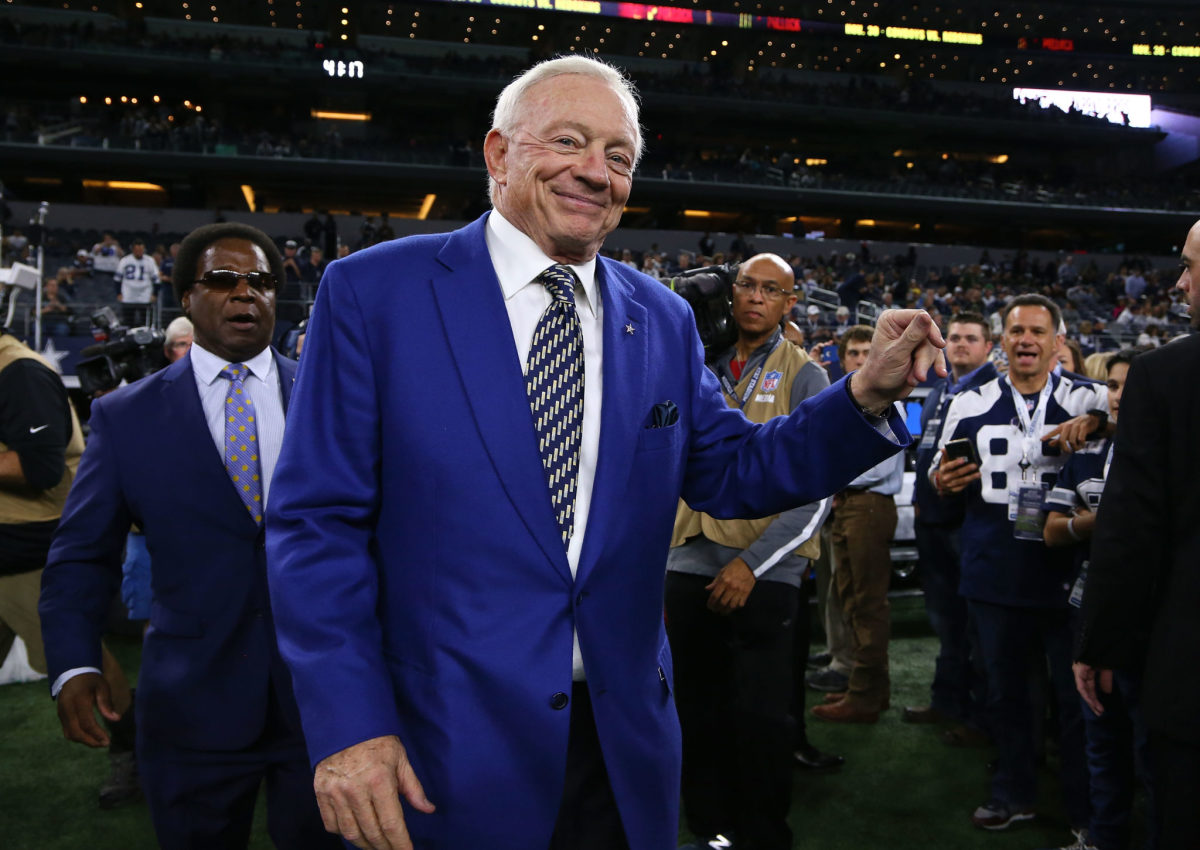 Being sidelined for long due to injury, Dak Prescott simply hasn't been close to his best ever since he has returned from injury. He has thrown eight picks since his return and is yet to bring out his 'A-Game'.
This is perhaps just why Jerry Jones decided to put some heat on his Quarterback on his radio show. "Are you concerned with the number of interceptions that he's thrown lately? Or do you like the aggressiveness?" the radio host asked. To which Jones responded, "What if I said yes, okay? Period. I do like aggressiveness without turnovers."
Skip Bayless agrees to Jerry Jones' criticism on Dak Prescott
This even resulted in 70-year-old Dallas fan and NFL analyst – Skip Bayless agreeing to Jerry Jones words. Bayless was adamant in criticising Dak Prescott for his performance against the Texans right after the game.
Skip Bayless acknowledge and perhaps agreed with Jerry Jones' words on the latest episode of Undisputed, "There's nothing he said that was wrong, he's acknowledging the elephant in the room. My QB has thrown 9 INTs in 8 games and it's a bad trend."
That being said, Jones also revealed how Cowboys are interested in signing Odell Beckham Jr, alongside TY Hilton. But for Prescott, will the 29-year-old be able to answer his critics and earn back his 'diminishing' pride in the upcoming games? Remains to be seen.
Also Read: "I wanted to prove to people that receivers are just as valuable as quarterbacks"- Tyreek Hill speaks up on decision to join the Dolphins
Also Read: "Odell is not ready to go"- Skip Bayless has serious doubts about the health of Odell Beckham Jr.
Also Read: "I've never seen a guy transform this way"- Dan Orlovsky is stunned by the growth of Jalen Hurts