Aaron Rodgers, Green Bay Packers were in no mood to back down against the Tampa Bay Buccaneers this time around. Even when the game got tight during the latter minutes of the fourth quarter, Packers held their nerves to emerge victorious 14-12. But it wasn't his in-game antics but his post-game verdict, which made Aaron Rodgers catch all the limelight. 
Now for those who are not aware, after the contest when Aaron Rodgers was inquired about the 2-point conversion attempt. He said, "Well, they showed it on the previous play too. It was a delay on both plays. Sometimes you see things in the game. Sometimes the Jumbotron shows things they probably shouldn't show, even at home. I saw something and I just passed on the information."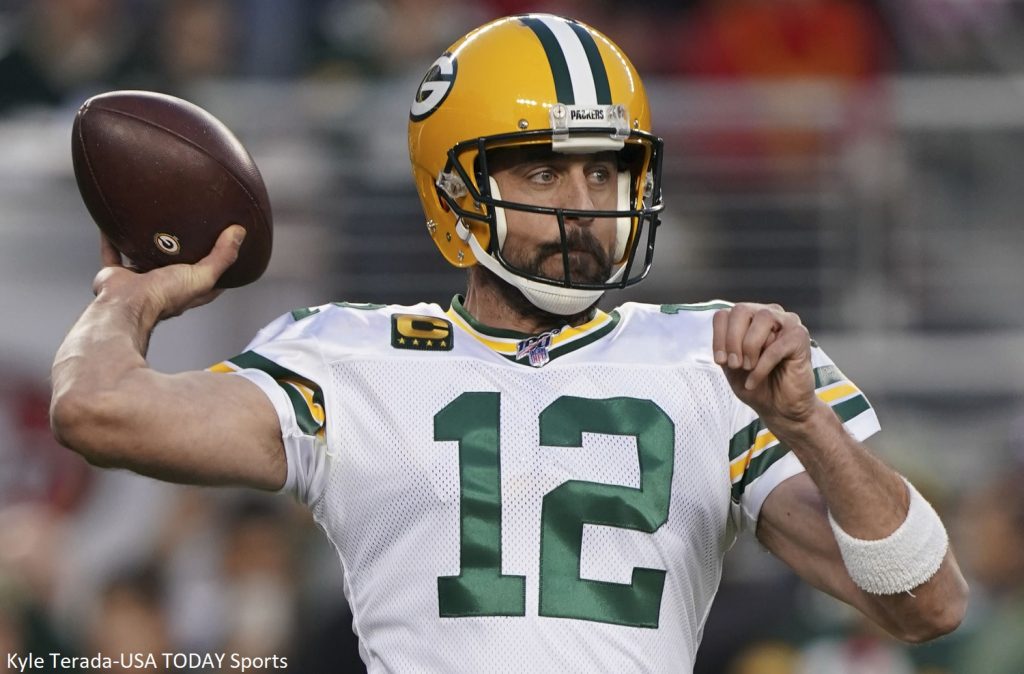 When Rodgers made his point clear on where the Packers got the idea to defend against Bucs, former NFL players – Pat McAfee raised the same issue on his podcast, to potentially discuss what exactly the reigning MVP mean? 
Pat McAfee on Aaron Rodgers' 'Jumbotron' comment in Week 3 
McAfee quoted over Aaron Rodgers' comments in the post-game interview, "What do you think he's seen on the Jumbotron that made him relay a message in? Because he talked about how the delay of (the) game on two-point conversion had happened on the play before, as well should have happened multiple times, and everybody on the Internet thought that the was referring to the delay of the game. 
"Everybody was calling him a hypocrite because he is known to run the play clock down pretty low before getting snapped because he wants to read everything just like Tom Brady does the exact time." 
That being said, Rodgers could have been referring to Tom Brady's late snap. He would've gone onto raise a case with the officials, but fortunately for Brady, nothing happened. That being said, Rodgers is always known to add fuel to fire and keep everyone guessing, this seems to be just that spectacle. 
Also Read: "This was an unacceptable loss for the Chiefs" – Nick Wright was left disappointed by the performance of the Kansas City Chiefs against the Colts in Week 3
Also Read: What happened to Cleveland Browns star player Myles Garrett?
Also Read: "I love what I'm seeing from Cooper Rush" – Skip Bayless is over the moon for his Dallas Cowboys after backup QB led them to a huge win against their division rivals in WEEK 3