The NBA unveiled their 75th anniversary team recently
It has been 75 years since the first NBA season begun. A legion of basketball stars have graced the league.
A lot have stood out, many made a mark, and several left as legends.
The league recently revealed the 75 greatest players since its inception. With already 50 named so far, four current players have made the cut.
Milwaukee Bucks' Giannis Antetokounmpo, Brooklyn Nets stars Kevin Durant and James Harden and Phoenix Suns' Chris Paul have made the cut.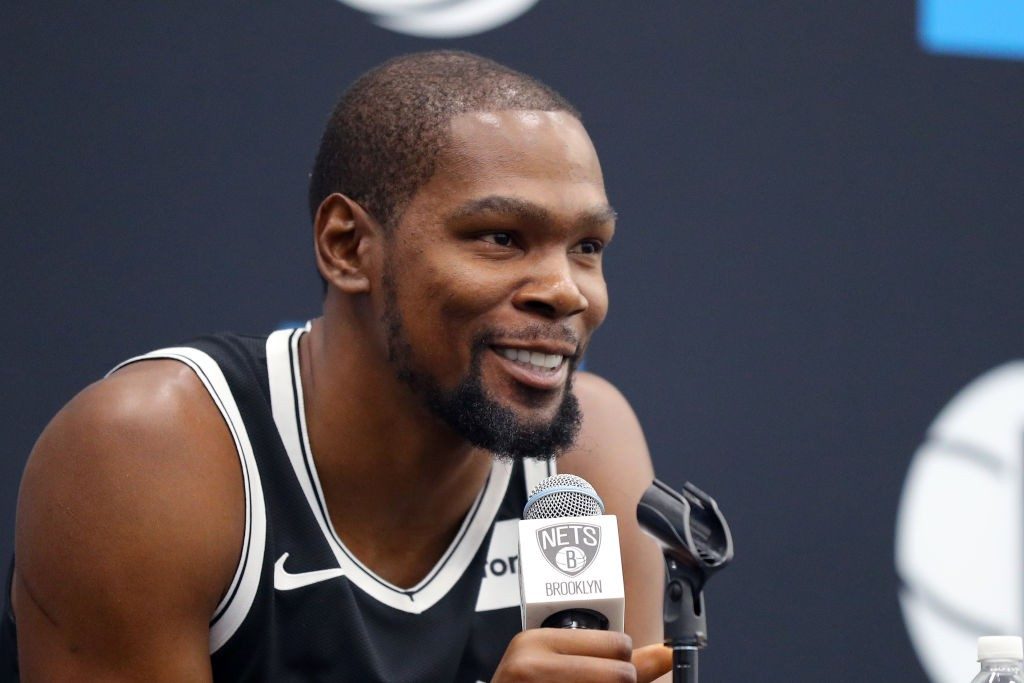 The names of the remaining 25 players are yet to be released. LeBron James and Steph Curry are a surity, with a chance of a couple of other current players.
The remaining 25 players' names will be released a few hours from now.
Here is the 50-player list which is set to expand to 75 in a while:
1. Hal Greer
2. Dirk Nowitzki
3. Bob Pettit
4. Oscar Robertson
5. Bill Russell
6. Giannis Antetokounmpo
7. Kevin Durant
8. Elvin Hayes
9. Jerry Lucas
10. Willis Reed
11. Nate Archibald
12. Bob Cousy
13. Dave Cowens
14. James Harden
15. Hakeem Olajuwon
16. Kevin McHale
17. Kareem Abdul-Jabbar
18. George Mikan
19. John Stockton
20. Steve Nash
21. Charles Barkley
22. Julius Erving
23. George Gervin
24. Moses Malone
25. David Robinson
26. Magic Johnson
27. James Worthy
28. Wilt Chamberlain
29. Jerry West
30. Larry Bird
31. Michael Jordan
32. Scottie Pippen
33. Isiah Thomas
34. Clyde Drexler
35. Karl Malone
36. Patrick Ewing
37. Chris Paul
38. Allen Iverson
39. Tim Duncan
40. Kevin Garnett
41. John Havlicek
42. Sam Jones
43. Robert Parish
44. Bill Sharman
45. Bill Walton
46. Walt Frazier
47. Paul Arizin
48. Rick Barry
49. Nate Thurmond
50. Wes Unseld
*Credits: ca.nba
The team is seleceted by a panel of experts, current players and coaches
The 75th anniversary team has been selected by a panel of experts, current players, former players and coaches.
The last time the league released such a team was back in 1996 ahead of the 50th anniversary- 50 player list.
Given the number of big names that have ruled the league since then, a 75-member team was a must.
More NBA Articles:
Follow our dedicated NBA page for more NBA articles and news updates