Malcolm Brogdon plays for the Boston Celtics, and here is everything you need to know about him, including his net worth, salary, records and personal life
American star Malcolm Brogdon was projected to have a great career when he aced as a rookie but over the years, hasn't quite lived up to his hype. The point guard is currently a well-settled star in the NBA and amidst everything, plays a very vital part for his team. Get to know everything about his personal and professional life.
Malcolm Brogdon Facts
| | |
| --- | --- |
| Birth Place | Atlanta, Georgia |
| Father's Name | Mitchell Gino Brogdon Sr. |
| Mother's Name | Dr. Jann Adams |
| Net Worth (2022) | $8 million |
| Age | 29 |
| Date of Birth | December 11, 1992 |
| Nationality | American |
| Team | Boston Celtics (NBA) |
| Partner | Emilia Fazzalari |
| Children | – |
| Social Media | Instagram |
Malcolm Brogdon's Net Worth and Salary
Brogdon's big break came in the 2019-20 season when he signed for Indiana Pacers. He agreed to a massive salary of $21.25 million per year and his contract lasted for 3 years before he made the biggest move of his career to Boston Celtics this season. In July 2022, Brogdon was traded to the Boston Celtics in exchange for Daniel Theis, Nik Stauskas, Aaron Nesmith, Malik Fitts, Juwan Morgan, and a 2023 first-round draft pick. He is confirmed $80 million as per his contract. Apart from the salary cap, his estimated net worth is around $8 million.
Malcolm Brogdon's career
Brogdon was picked by Milwaukee Bucks with the 36th overall pick in the 2016 NBA draft and a month later, he was signed by the team. He made his debut that same year against Charlotte Hornets and scored 8 points in the 21 minutes he played. He then had one of the best rookie seasons in recent times and created history by becoming the first second-round draft pick to win Rookie of the Year with the Milwaukee Bucks.
Based on his performances, he was projected as the next superstar but underperformed in the very next season. He then bounced back and became the eighth player in NBA history to have a 50-40-90 season, which indicates a percentage success rate for field goals, three-pointers, and free throws.
Like all athletes, Brogdon too has been the victim of injuries throughout his career, especially in the last two years. He has been carrying an Achilles injury and has often missed matches because of that. While it is not a chronic injury, it keeps reoccurring and hampering Brogdon's momentum. He also tested positive for COVID-19 as a result of which he had to miss games.
It is speculated that the Indiana Pacers ruined Malcolm Brogdon's Shot. While rumor has it that this is true, it is not the case because no reports of the team forcing or asking Malcolm to do something he is incapable of has come to the public light.
In June 2022, he was traded to the Boston Celtics in exchange for Daniel Theis, Nik Stauskas, Aaron Nesmith, Malik Fitts, Juwan Morgan, and a 2023 first-round draft pick. It is expected that Brogdon will stay with the Celtics for 2-3 seasons more.
He hasn't been an active member of the USA National Basketball team but represented the country back in 2015 at the Pan-American Games. The USA ended up winning the bronze medal at those games.
Malcolm Brogdon's family and personal life
Brogdon comes from a very well-to-do family and hasn't had to struggle much in his life. His parents are both well-educated academics and are renowned in their respective fields. His father's name is Mitchell Gino Brogdon Sr. and he is a very well-known lawyer. He was also the host of the syndicated court show Personal Injury Court.
Meanwhile, his mother's name is Dr. Jann Adams. She is a former chair of Morehouse College's Psychology Department and is currently the dean of science and math in the very same institute. Malcolm's parents divorced almost two decades back when he was 11. Malcolm is also a distant cousin of renowned rapper, actress, and singer Queen Latifah.
Malcolm is currently dating Victoria Janowski for a few years now. Like Malcolm, Victoria is a sports person herself. She is a volleyball player at Virginia University and is also the Vice-Chair of the Black Student Alliance athletic council at the "University of Virginia." The couple has kept their relationship very private but is seen together many times. They are very supportive of their respective partner's careers and encourage each other to embark on their career paths with mutual support.
Malcolm Brogdon's social media
Malcolm isn't a very social person but is present on many social media platforms- mainly Instagram and Twitter. He has over 150k followers on Instagram and over 35k followers on Twitter.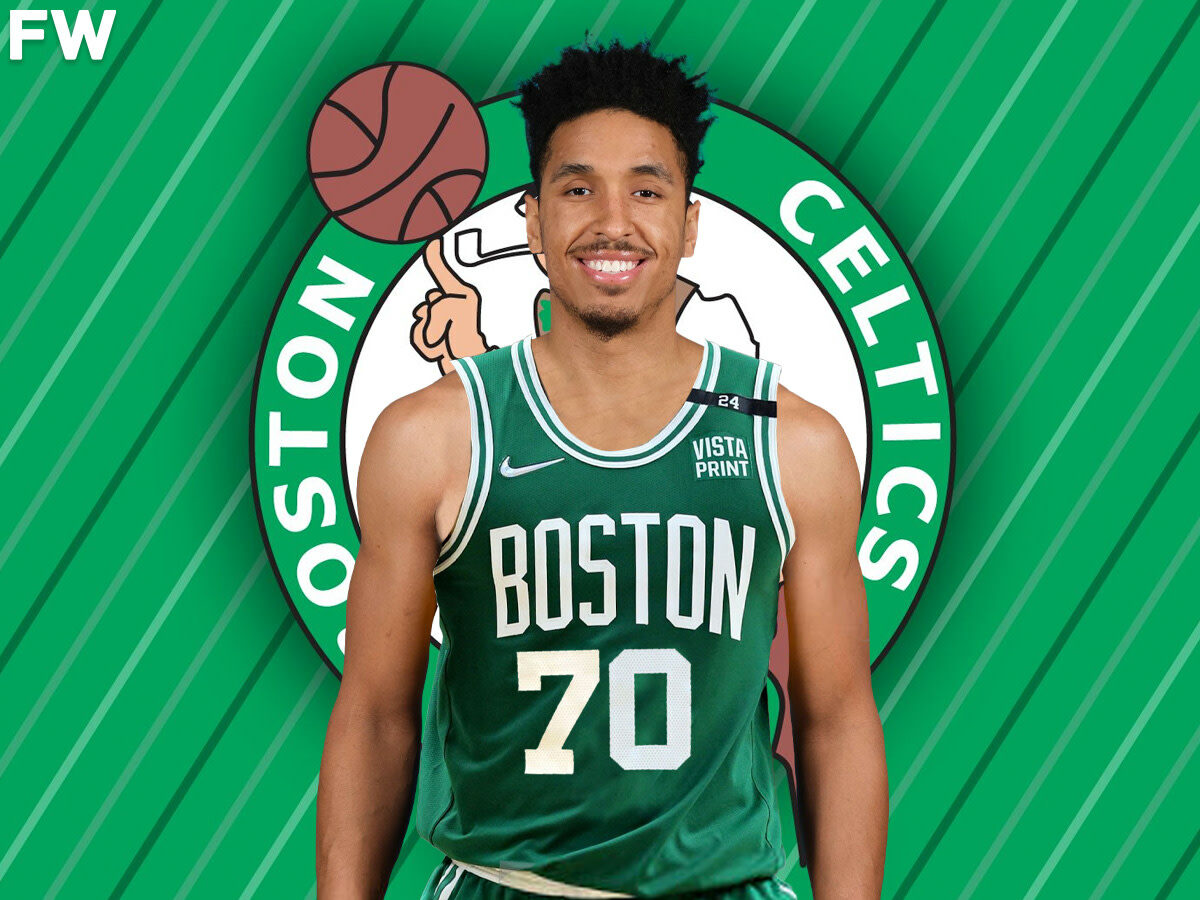 On social media, he rarely shares anything related to his personal life. He engages with fans through brand content or other professional life-related activities.
More NBA Articles:
Follow our dedicated NBA page for more NBA articles and news updates