Arsenal linked with Leicester midfielder James Maddison
According to Football.london (h/t The Express), Arsenal have been linked with a move for Leicester City midfielder James Maddison. The Gunners are in the market for an attacking midfielder as Martin Odegaard, according to The Athletic (h/t The Express), is set to remain at Santiago Bernabeu after his loan spell.
Maddison is a vital part of Leicester's midfield under Brendan Rodgers. And there is a need for Arsenal to sign a player like him, with them already missing out on Emiliano Buendia, who has joined Aston Villa for £33million. The Foxes though must stop this from happening. Let's find out why.
Leicester must keep Maddison for depth
The Foxes, while having a decent squad, cannot boast of having a lot of depth in the No.10 position. On paper, only James Maddison is a natural player in that role. This is shown by the fact that Brendan Rodgers played the 24-year-old in 31 league games this past season.
When he did not play, the Foxes had to make do with either changing their formation or playing central midfielders like Dennis Praet in the No.10 position. Thus, it is clear that Maddison holds importance at Leicester City.
On top of that, they are not really in the most comfortable position regarding another influential midfielder, Youri Tielemans. The Belgian midfielder, who played in all league games for them this season and scored the winning goal in the FA Cup final, has been heavily linked with a move to Liverpool, according to The Mirror.
In such a situation, it becomes even more important for Brendan Rodgers to shield Maddison from potential suitors. Maddison can also play as a central midfielder on occasions. In the event of Tielemans potentially departing the King Power Stadium, the 24-year-old can step in at times to add depth to Leicester's midfield.
The need for Leicester to compete
Another big aspect of keeping Maddison is the need for the Foxes to retain their first-team players if they want to make themselves counted among England's elite. They missed UEFA Champions League qualification next season by finishing outside the top-4 on the last day of the 2020/21 Premier League season.
With qualification to Europe's top competition an obvious aim for the club, it makes no sense to let your first-team players leave, especially the ones as young and talented as Maddison.
The fact that the links are with Arsenal could make it worse for them. Maddison moving to the Emirates would mean a top-half rival club gaining strength.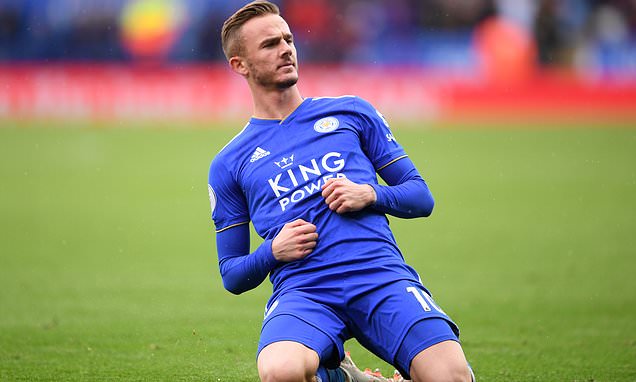 Read More:
Hence, there is little sense in Rodgers in letting Maddison go. With him signing a 4-year deal at the club last summer, you would think that Leicester could hold the upper hand in any potential negotiations. He has been at the club since 2018 and has cemented his place in the starting XI. He would undoubtedly continue to be a useful member in Rodgers' plans.