Jake Hager was known as Jack Swagger in WWE, but he has no plans to return to the company now and face Roman Reigns 
Jake Hager, FKA Jack Swagger, doesn't seem keen on a WWE return, at least for the moment. 
The former WWE United States and Heavyweight Champion left the company in 2017 and had achieved quite a lot with the promotion.
Hager then tried his hand at other indie promotions before landing in AEW. The 41-year-old joined AEW in 2019 and had some big feuds. However, he hasn't been seen on TV for quite a while.
This is a bit of a problem for AEW as they can't always bring their stars on TV. Rumours started to grow about Hager possibly returning to WWE. His former company recently signed one of AEW's best, Jade Cargill, and some believe that Hager could follow her into WWE.
One fan even claimed that Hager wants to face the longest-reigning WWE Universal Champion, Roman Reigns.
However, Hager replied to this comment and claimed he is all AEW. He further claimed that he did want to face Reigns in 2017, and slammed fans for speculating on rumours and not knowing things.
Hager was a great performer in the ring and won several titles during his time in WWE. However, his final few months in the company seemed like he was losing his steam and WWE also didn't have a good storyline with him.
How would Jake Hager fare against Roman Reigns?
Roman Reigns is possibly the best performer in the ring right now, and his promo skills have grown leaps and bounds.
The Tribal Chief seems unbeatable and facing Hager would be something interesting.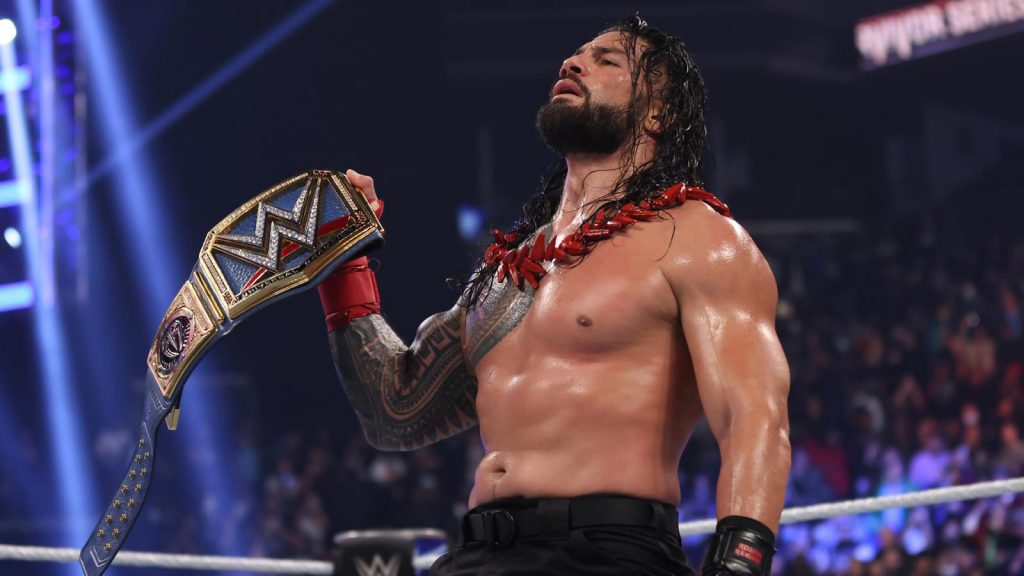 Hager is a former MMA star who could use some of his training against Reigns. The Tribal Chief has also used some MMA moves from time to time, and we could see a hard-hitting match between the pair.
However, it won't take place for now, unless Hager does make his move to WWE. 
Jake Hager retires from MMA
Jake Hager is one of the few wrestling stars to have transitioned into MMA well.
The AEW star is possibly the one wrestler who has an undefeated record in MMA, the other one being Batista.
However, Hager has not fought on his current promotion Bellator since 2020. Hager is 3-0-1 in MMA with no losses. He has fought four times in Bellator and his last fight was against Brandon Calton at Bellator 250.
The AEW star was speaking on K&S WrestleFest and confirmed he had retired from MMA (h/t MMA Fighting):
"Officially, I'm retired from MMA. 

"I trained hard last year, but Bellator was jerking me off, so I retired, and I'm just focusing on wrestling."
Hager certainly did well in MMA, but it seems he won't be returning to the octagon at all. 
More WWE news
Follow our dedicated WWE page for instant WWE news and updates.