Embark on a thrilling adventure with our guide on completing the Windswept Wanderlust Mission in Honkai Star Rail. Uncover the secrets of this challenging mission, navigate treacherous landscapes, and defeat formidable foes.
Every Trailblaze mission in Honkai Star Rail rewards you with tons of resources and credits. Trailblaze are main campaign missions and you have to complete them to progress to other chapters. Windswept Wanderlust is a Chapter II Trailblaze mission that you can unlock after completing the In the Sweltering Morning Sun mission and reaching Trailblaze Level 29.
Windswept Wanderlust has a series of sub-missions. The entire mission takes place in Xianzhou Luofu Flagship. There are 11 Submissions under this Trailblaze mission. Here's how you can complete Windswept Wanderlust missions in Honkai Star Rail.
Honkai Star Rail Windswept Wanderlust Mission Guide & Walkthrough
Windswept Wanderlust is one of the longest missions in Honkai Star Rail. Check out the tips to complete all submissions here,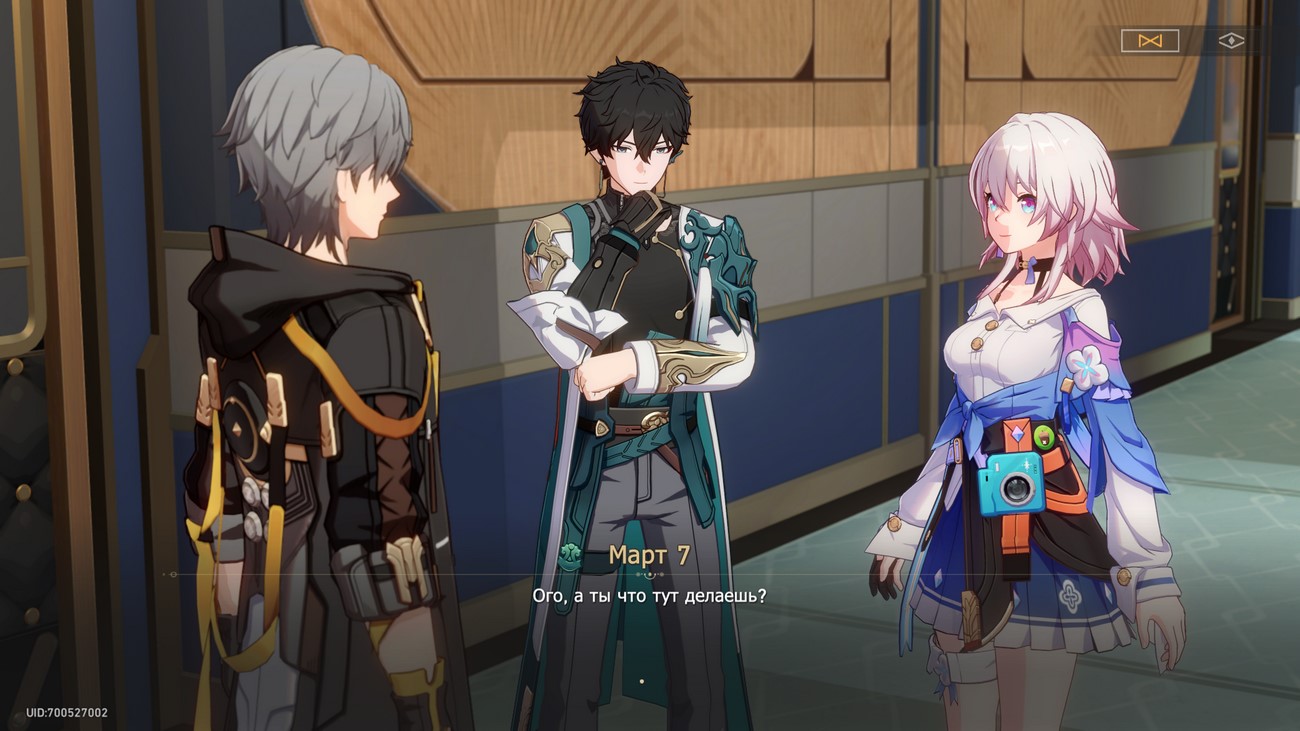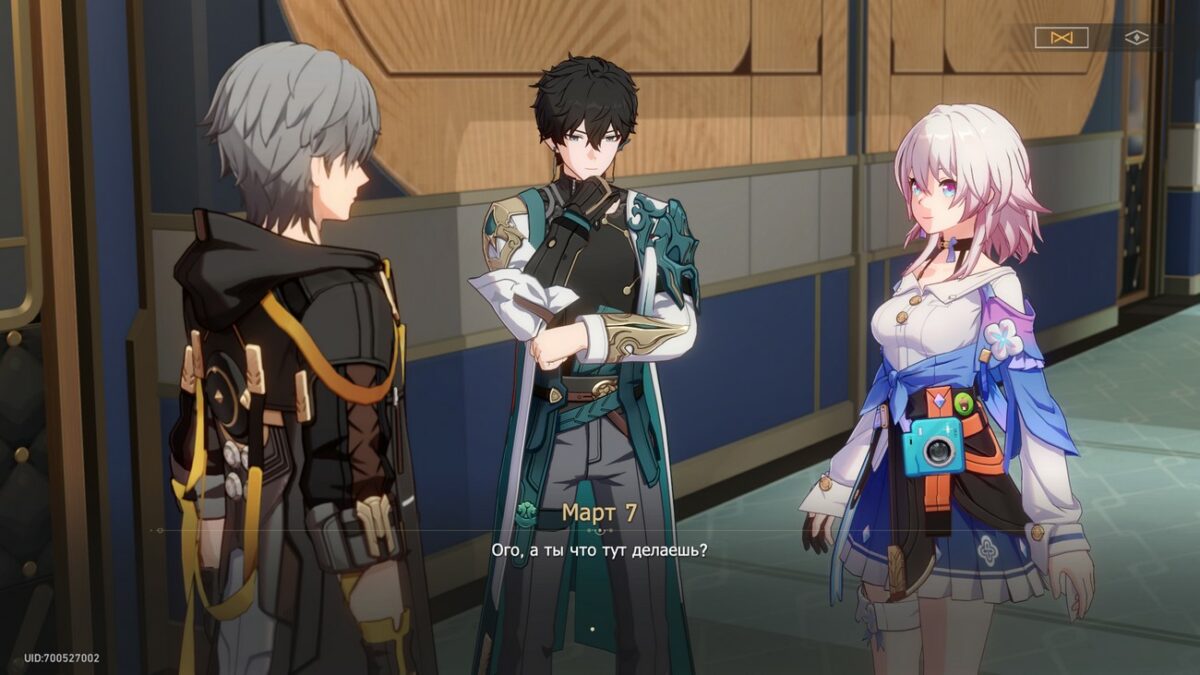 An Invitation Without Proffer
Enter the Astral Express and meet Himeko. After meeting him, take part in the Warp Navigation Meeting. Now, you have to convince Dan Heng and make him vote for you. Kafka will return in the middle of the meeting and she will try to interrupt as well. Kafka will try to turn the entire crew's attention towards the Xianzhou Luofu. You have to continue interacting with Dan Heng and then proceed to vote.
x100 Trailblaze EXP
x2 Condensed Aether
x5000 Credits
Amidst the Mara-Struck
Get to the Xianzhou port. Investigate the situation and defeat monsters. You also need to fight Tingyun and Cloud Knights by defeating soldiers. Complete the Hexanexus Puzzle quest and proceed to the next part.
800 Trailblaze EXP
80 Stellar Jade
3 Traveler's Guide
3 Refined Aether
30,000 Credits.
Devising Stratagems
Meet Yukong in the Palace of Astrum. Discuss everything with Welt and Tingyun. Stop Kafka once again and then you can proceed to enter the Petrichor Inn. Interact with March 7th and Welt. Know the hidden details and unknown stories of Dan Heng. Complete objectives and move to the next sub-mission.
400 Trailblaze EXP
2 Traveler's Guide
20K Credits.
The Hound Chases the Fox
Get to the Inn and speak to Tingyun. You can find Tingyun with the help of Bionic Dog, Diting. Then look for clues or traces left by Kafka. Find Kafka using the dog. You can also locate Tingyun at the same location where Kafka is there. Speak to Tingyun and complete the remaining objectives.
x400 Trailblaze EXP
x80 Stellar Jade
x2 Refined Aether
x20,000 Credits. 
Stars Spun, Prescience Sprung
Get to the Subarea Stargazer Navalia in Xianzhou Luofu. You need to continue tracking Kafka with the help of the Bionic Dog. Search for more clues and hints about her in each and every location. Track her whereabouts and proceed to locate her spot. Find all three available clues and chase her. Defeat the mighty Knight enemies. Then get to the spot where Kafka is there and she will try to escape and run. Catch her and defeat her in a short battle. Get to the Exalting Sanctum Plaza and finally you can also look for the messenger sent by Fu Xuan.
x800 Trailblaze EXP
x3 Traveler's Guide
x3 Refined Aether
x1 Ave Astra et Viator
x30,000 Credits.
Venom Brews, Immortality Looms
Get to the Exalting Sanctum once again. Now enter the Realm-Keeping Commission Chancery. Listen to the Qingzu's assignment. Find the suspicious persons in the same spot. Then stop the parcel at the Sanctum according to the instructions given. Report to Qingzu and the you can finally get the Draught of Draconic Surge's recipe.
x400 Trailblaze EXP
x2 Traveler's Guide
x20,000 Credits
New Friends Bring New Joy
Visit the Exalting Sanctum Plaza. You need to wait for the Divination Commission's messenger. Meet Qingque and complete the required objectives as well.
x400 Trailblaze EXP
x3 Traveler's Guide
x15,000 Credits.
Omniscient Inquiry of Arcana
Get to the Divination Commission and unlock the side entrance using the hints given by Qingque. Proceed to meet and interact with Fu Xuan. The  you need to help the Divination Commission. Their goal is to restart the Matrix of Prescience, Temporal Terminal, Spatial Terminal, and Karma Terminal. Complete all objectives and report to Fu Xuan in Matrix core spot. Finally the Kafka investigation will begin. You can also question her.
x600 Trailblaze EXP
x4 Traveler's Guide
x1 Exquisite Ingenuity
x1 Lustrous Moonlight
x25,000 Credits.
Wood Sprouts Anew, Fate Tilts Askew
Talk to Kafka alone in Divination Commission zone. Interrogate her and gather some clues. Complete this new m Tranquil Amidst Turmoil quest after meeting Dan Heng. Next you have to get to the locations where Fu Xuan and Jing Yuan are there and then report them about the Ambrosial Arbor's strange resurrection. Complete the remaining objectives and finally you can go to the Artisanship Commission using the Starskiff.
x600 Trailblaze EXP
x80 Stellar Jade
x3 Refined Aether
x1 Upon the Firmament
x25,000 Credits.
Humming Antlers, Entwined Horns
Get to the Artisanship Commission subarea immediately. Know about the situation. You can listen to the crowds and know what they are speaking. Also, proceed to investigate about the Ambrosial Arbor Roots. Then follow Master Gongshu. Proceed to demolish the entangled Ambrosial Arbor coil. Complete the Hexanexus Puzzles and boss battles to end this quest.
x1,000 Trailblaze EXP
x80 Stellar Jade
x1 Shadow of Preservation
x4 Traveler's Guide
x4 Refined Aether
x1 Deerstalker
x30,000 Credits.
Sinners Misled, Credence Falsified
Here comes the last part of the Windswept Wanderlust Trailblaze mission. You can get to the Docks from the Artisanship Commission. Investigate and return to Exalting Sanctum. Now, you have to interact with Dan Shu here. Learn the truth about the Draught of Draconic Surge. Find out the missing girl and heal her with a kit. Know the whereabouts of Dan Shu in the Artisanship Commission and make sure to complete the remaining objectives as well. Find her diary and know more about her. Report to Qingzu at the Seat of Divine Foresight. There will be an option to battle her. You can proceed to fight her and complete the mission.
x600 Trailblaze EXP
x80 Stellar Jade
x3 Refined Aether
x25,000 Credits. 
That's how you can complete the entire Windswept Wanderlust Trailblaze missions in Honkai Star Rail.
For more related content check out our dedicated website Gamition.
More E-Sports news:
Follow our dedicated E-Sports page for instant