Former UFC two division champion, Georges St-Pierre speaks candidly about his backstage encounter with Nick Diaz at UFC 266
''Where you at George?!" is an iconic call-out inside the UFC octagon courtesy of the original Stockton bad-boy Nick Diaz. Diaz invoked an unprecedented vengeful fervour from the ever humble and gracious Georges St-Pierre. The pair eventually fought out at UFC 158, and GSP got the better of Diaz thanks to his bullish wrestling.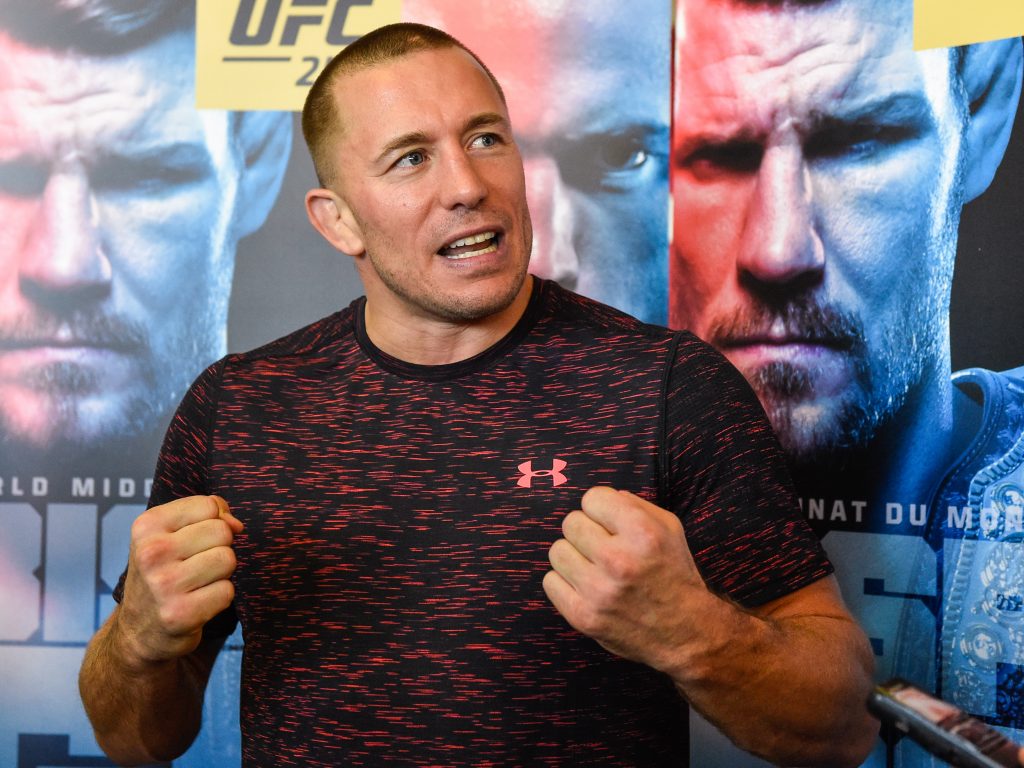 Even though it looked like the feud had been settled inside the octagon, Diaz continued to give GSP the cold shoulder and took verbal gibes at him at any given opportunity. The two crossed paths again when Nick Diaz returned to the octagon at UFC 266 after a six-year absence.
GSP was in the back-room helping a teammate for his upcoming fight, when Diaz walked in with his crew. And if the Diaz crew's reputation is to be believed, the Stockton gang will throw down anywhere and anytime. But it was pleasant to see Diaz just walk up to GSP and shake his hands respectfully.
Detailing the encounter GSP said, "With Nick Diaz you never know. I didn't know if he wanted to come fight me or come talk to me. When I saw him physically reach out to me with his hand, I was like OK. I reached out and shook his hand. It's peace."
Regardless of the result at UFC 266 when Diaz lost to Robbie Lawler, many people including GSP were glad to see him back in the octagon.
Georges St-Pierre believes that UFC fighters today take trash-talk very personal
GSP has been at the receiving hand of several brash trash-talkers in the past during his fighting days. But he always managed to keep his professionalism on check, and paid respect to his opponents every time after a fight.
Reacting to the ongoing feud between Colby Covington and Jorge Masvidal, GSP believes that fighters in today's times are way more emotionally invested than they should be.
"Things get out of hand. I think guys, they take it too personal. For me, it never mattered what my opponent was saying to me," GSP told Ariel Helwani during his Monday appearance on The MMA Hour.
"For me, it's not personal. It's about business. And the more he was trash-talking me, in a way, I was making more money. So I really have to give a big thank you to all the ferocious opponents that I had, who were trash-talking me. Because they build up the fight in a more interesting way for the audience.
"So I made more money. It's good for business."
More MMA news
Follow our dedicated MMA page for instant MMA news and updates