Want to get the Alan Wake Skin in Fortnite? If yes, check our guide to find the options to unlock Alan Wake skins and cosmetics.
Fortnite comes with tons of events every year. With new chapters and seasons, players can take part in events, and collaborations and complete quests to unlock some exclusive rewards. While Fortnite's Last Resort is coming to an end, the mandatory Halloween-themed event for 2023 is back. Fortnitemares returns with lots of quests and rewards. Players can purchase skins of Michael Myers and Alan Wake from the item shop.
Alan Wake, an iconic character from the game of the same name, is launched in Fortnitemares. The upcoming Alan Wake 2 game is releasing soon and Fortnite has collaborated with Remedy Entertainment to bring skins and cosmetics of Alan Wake. Alan Wake skin doesn't come as a free reward. You can only unlock his outfit for some bucks.
Though many Fortnitemares quests have been added, these horror skins are not available as a quest reward. Alan Wake is a terrific unit from the horror game and has been a favorite for many. Now, Alan Wake outfits and cosmetics are getting launched in the item shop. Here's all about Fortnite Alan Wake skin and ways to get it.
Best Ways to Get Fortnite Alan Wake Skin!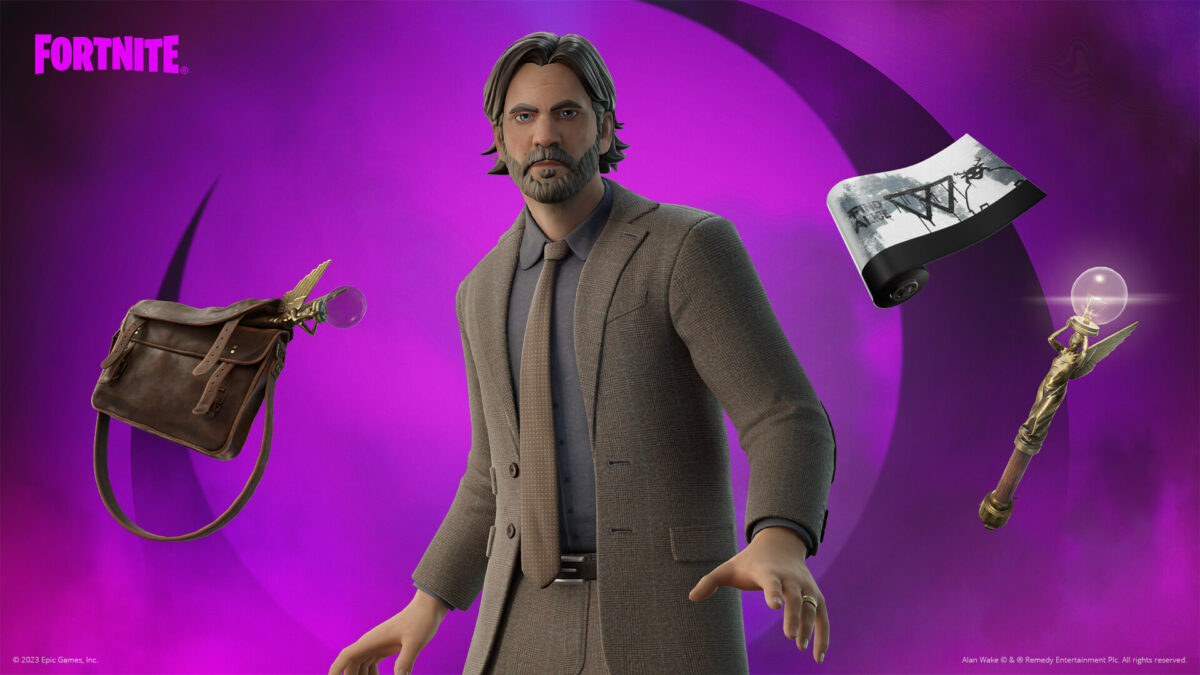 Fortnite v26.30 unleashed Halloween-themed event quests. Fortnitemares quests are live already and you can unlock 8 cosmetics as free rewards. Also, some popular skins will be added to the item shop before the event gets completed.
Alan Wake Fortnite skin can be purchased from the item shop once it's added. The makers have decided to add his skin before this event ends. The release date and price for Alan Wake skin will be revealed soon.
Players can obtain Alan Wake skin in different variants. Apart from outfits, you can acquire Alan Wake cosmetics as well. The entire Alan Wake bundle will also be available for around 1,700 V-bucks. Alan Wake Skin is not available for free. But you can use creators' codes to grab them as freebies. 
More details regarding Alan Wake skin price and cosmetics will be unveiled soon. You can take part in the event and complete all spooky challenges. The Halloween event in Fortnite will be available till November 1st week. Complete challenges to earn XP and plenty of cosmetics as well.
That's everything you need to know about purchasing Alan Wake Fortnite skin and cosmetics.
FAQ
Is Getting Free Fortnite Skins Possible?
Fortnite has been launching lots of events over the years. You can only get skins using V-bucks. Free skins are rarely available and can be obtained during collaboration events. But you can complete quests and earn XP. With more XP, you can unlock free skins from your battle pass. You can play tournaments and other events to get some free skins as well.
Can you download Fortnite for Android?
Yes you can play Fortnite by downloading the application from Epic Games Store. But, there's no direct way to download Fortnite from Google Play Store.
For more related content check out our dedicated website Gamition.
More E-Sports news:
Follow our dedicated E-Sports page for instant