The Monaco Grand Prix will take place at Circuit de Monaco – who has been the fastest (lap) at this venue?
Formula One action moves to Monaco following the postponement of the Emilia Romagna GP last week due to inclement weather. The Monaco Grand Prix is one of the oldest and most prestigious racing events in the world. It is one of the races—along with the Indianapolis 500 and the 24 Hours of Le Mans, that form the Triple Crown of Motorsport.
It has a long history in F1 and this is set to be the 80th edition of this Grand Prix. Let us take a look at which F1 driver has registered the fast lap timing in the Monaco GP's illustrious history.
When it comes to some of the key stats at this circuit – F1 icon Ayrton Senna is the most successful driver at the Monaco GP, having won it six times. McLaren is the most successful constructor with 15 wins while Lewis Hamilton holds the record of setting the fastest lap timing – 1:12.909, driving for Mercedes in 2021.
Lewis Hamilton registered this timing during lap 69 of the Monaco Grand Prix. However, it wasn't enough to earn him a podium finish. Hamilton could only finish seventh while Verstappen, Sainz and Norris occupied the top three positions on the podium respectively.
Why is it so difficult to register fast timings at the Monaco GP?
The Monaco GP takes place at Circuit de Monaco, which is a street circuit laid out on the city streets of Monte Carlo and La Condamine around the harbour of the Principality of Monaco. The circuit spans over a length of 3.337 km and includes 78 laps with 19 turns.
The circuit has witnessed slower timings than the average in F1 due to its strange layout and structure. It is often referred to as one of the most 'boring' races in the F1 calendar. The circuit has only one DRS zone which makes overtaking very difficult and doesn't make for great viewing. Even F1 champions like Fernando Alonso and Lewis Hamilton have previously criticised this circuit for the same reason.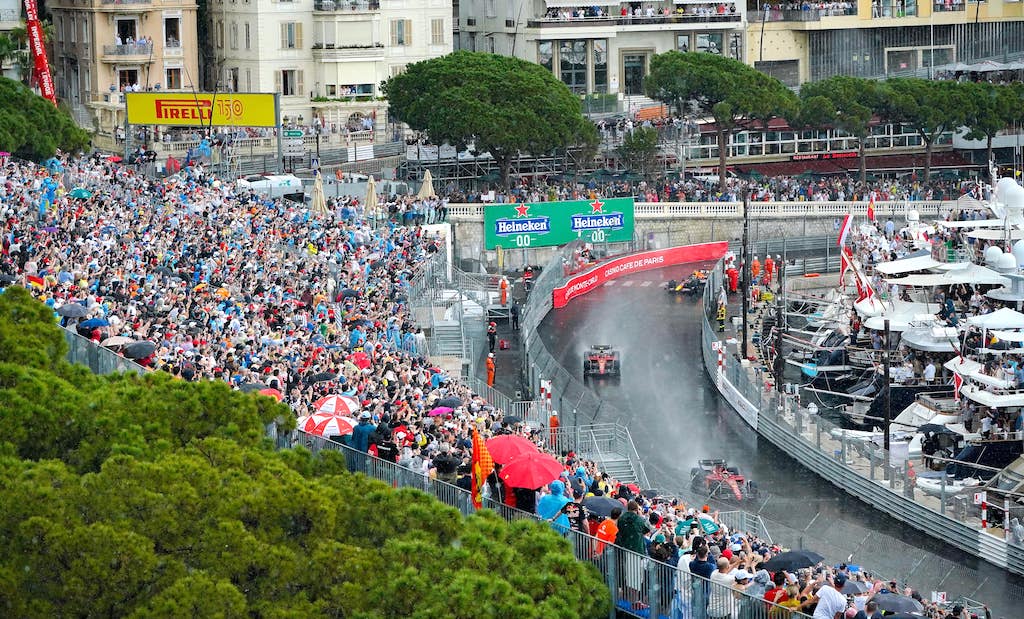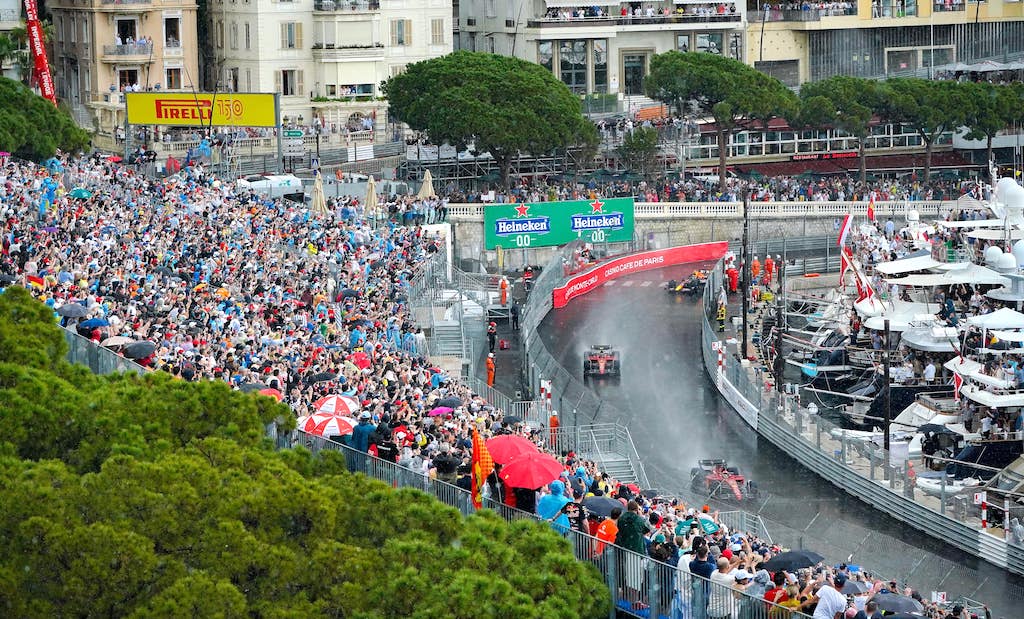 The Monaco circuit is one of the only three venues in the F1 calendar besides the Suzuka and the Imola circuit to have just ONE DRS Zone. It is situated between Turn 16 and Turn 17 while the activation marker is located at the exit of the final corner (Turn 19) for the run to St. Devote.
The feature that makes the circuit unique is that it is incredibly narrow. Nelson Piquet memorably described driving around Monaco as "like riding a bicycle around your living room." Despite that, it's a challenge that nearly all drivers love, forcing them to put their skills on the line and rewarding millimetric accuracy.
More Formula One News
Follow our dedicated Formula One page for instant Formula One news and updates