The British Grand Prix is scheduled to take place from 01-03 July at the iconic Silverstone Circuit
After a record-breaking attendance in 2021, the F1 British Grand Prix returns in July as the biggest and fastest sporting event in the UK. The tickets for the GP weekend are already sold out and it promises to be an extravagant occasion! This is the 77th edition of this historic Grand Prix!
The British Grand Prix has been held annually since 1948 and has been a round of the FIA Formula One World Championship every year since 1950. The iconic Silverstone Circuit has been the permanent home of the British GP since 1987. It is an FIA Grade 1 licensed circuit.
The Silverstone circuit is on the site of a Royal Air Force bomber station, RAF Silverstone, which was operational between 1943 and 1946. It is a 5.891 km long circuit comprising a total of 18 turns. The arena can support a capacity of 1,50,000, making it a spectacle in the F1 calendar.
A local favorite, Lewis Hamilton is the most successful driver in the history of the British Grand Prix. The Brit has won it a record eight times. Max Verstappen's lap timing of 1:27.097 in the 2020 British Grand Prix is the official race lap record for the current Grand Prix configuration, which has only been in existence since 2011.
Where do things stand ahead of the British Grand Prix?
Red Bull dominates the drivers' championship standings despite a DNF for Sergio Perez in Montreal. Max Verstappen leads the standings with 175 points, followed by team-mate Sergio Perez on 129. Ferrari's Charles Leclerc has closed the gap down to just three points and occupies third place with 126 points.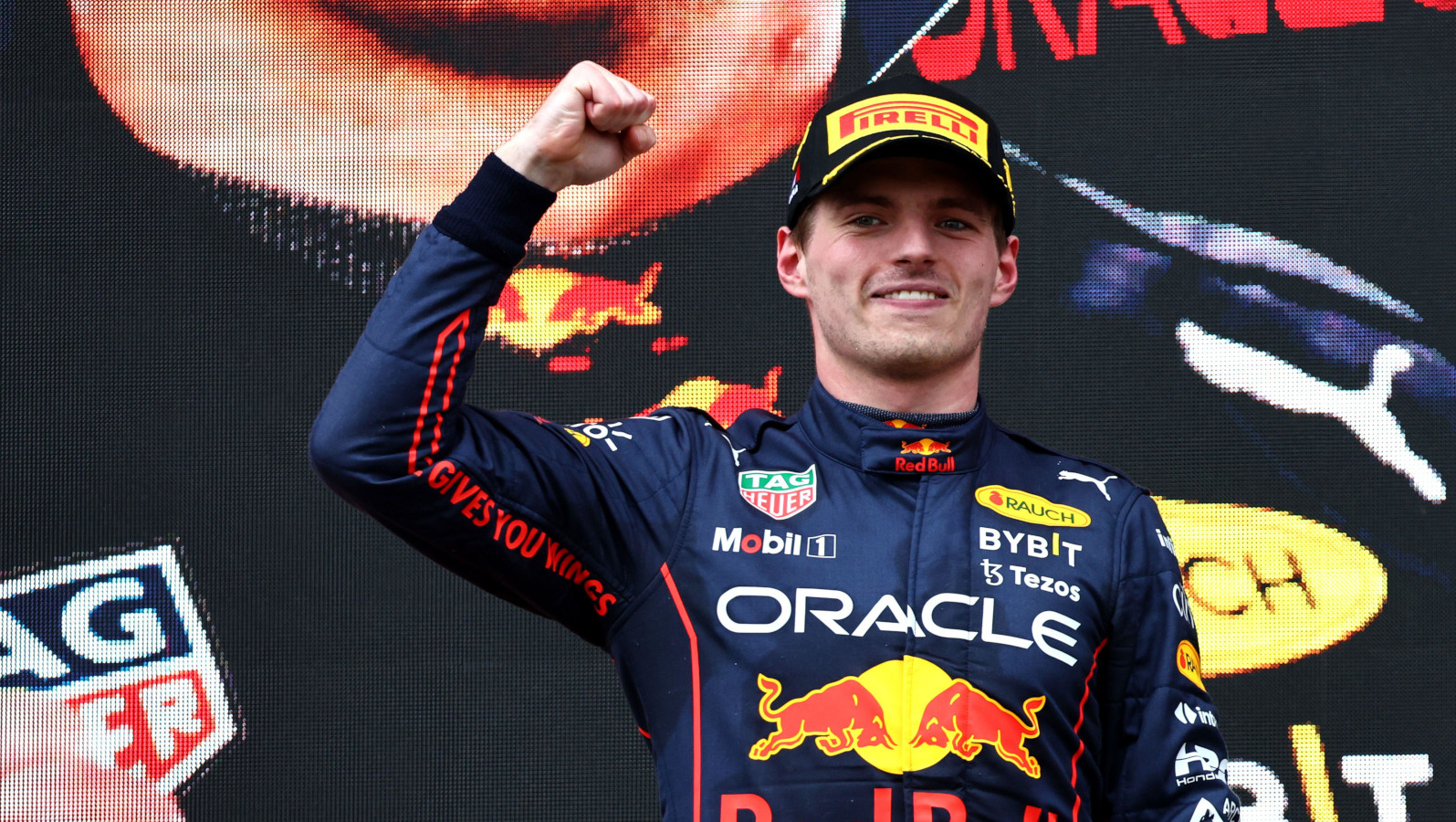 In the constructors' championship, Red Bull leads the table with 304 points, and Ferrari is much behind in second place with 228 points. Mercedes have significantly reduced the gap between them and Ferrari. They occupy third place having earned 188 points.
More F1 News
Follow our dedicated Formula One page for instant Formula One news and updates