Here's everything you need to know about the weather forecast for the Monaco GP, scheduled to take place this weekend at Circuit de Monaco
Formula One action moves to Monaco following the postponement of the Emilia Romagna GP last week due to inclement weather. The Monaco GP has a long history in F1 and this is set to be the 80th edition of this Grand Prix. F1 teams and fans would certainly want a repeat of last week's disappointment, so everyone will have a keen eye on the weather forecast. Let us take a close look at the predicted weather conditions in Monaco for the weekend.
We hate to bring the bad news to you but the weather forecast for the weekend in Monaco looks a bit dicey as things stand. There are high chances that we may face disturbances in the form of rain and thunderstorms on all three days of the racing weekend. According to the official weather forecast, moderate rainfall is predicted on May 26 while heavy showers are predicted on May 27 and May 28.
The weather forecast implies that the Grand Prix might well be taking place on a wet track just like it happened in 2022. It is going to be more challenging for the drivers to race on a wet track and at the same time it bridges the gap between the more 'powerful' and the relatively 'weaker' cars on the grid. Fans will have their fingers crossed, hoping that we are treated to some quality action and rain doesn't play spoilsport.
What is the schedule of the Monaco GP?
Here's how the schedule of the Monaco GP looks like:
Practice 1: Friday, May 26 – 17:00 IST
Practice 2: Friday, May 26 – 20:30 IST
Practice 3: Saturday, May 27 – 16:00 IST
Qualifying: Saturday, May 27 – 19:30 IST
Race: Sunday, May 28 – 18:30 IST
Where can we watch all the live action?
Fans can catch the action on the ESPN network in the United States. Viewers in the UK can watch every session from the start of the first practice session to the end of the race on Sky Sports. In India, the qualifying session and main race will be broadcast live on F1 Pro TV. All practice sessions, qualifying sessions and the main race can also be streamed live on F1 Pro TV.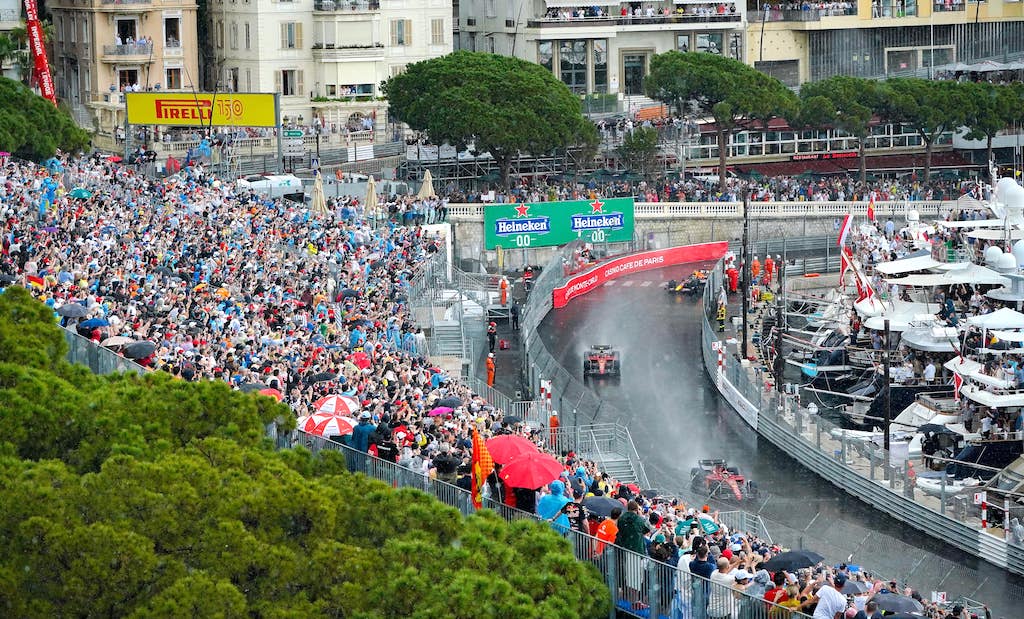 More Formula One News
Follow our dedicated Formula One page for instant Formula One news and updates