Here is everything you should know about Eugenie Bouchard and her current boyfriend, dating history and more
Currently residing in Miami, Eugenie Bouchard was born on February 25, 1994. She is the recipient of a junior Wimbledon title in 2012 and turned professional the very next year.
Ever since turning professional, Bouchard has gone on to win 1 WTA title and 6 ITF titles. However, the biggest break of her career happened in 2014, when she advanced to the finals of the Wimbledon Championship, losing to eventual champion Petra Kvitova.
By doing so, she achieved the rare feat of becoming the first Canadian-born player representing Canada to reach the finals of a Grand Slam in singles.
2014 was the best year in Bouchard's tennis career so far with the Canadian receiving the WTA Most Improved Player of the Year award for that season.
She also attained another big feat by reaching a career-high ranking of No.5, which made her the first Canadian female player to be ranked in the top-5 in singles.
However, since then Bouchard has struggled for form and has dropped down the rankings and is currently the No. 334 in the world according to WTA.
Bouchard dating history and who is John Goehrke?  
Bouchard has a history of having a unique date once. It all happened when New England Patriots pulled off a miraculous win against Atlanta Falcons in a Super Bowl contest in 2017.
The Atlanta Falcons looked comfortable, leading 21-0 against the Patriots during the year's Super Bowl final when Bouchard tweeted "I knew Atlanta would win btw."
To spice things up a little bit, a student from the University of Missouri, named John Goehrke, commented below Bouchard's tweet asking her on a date if the Patriots win.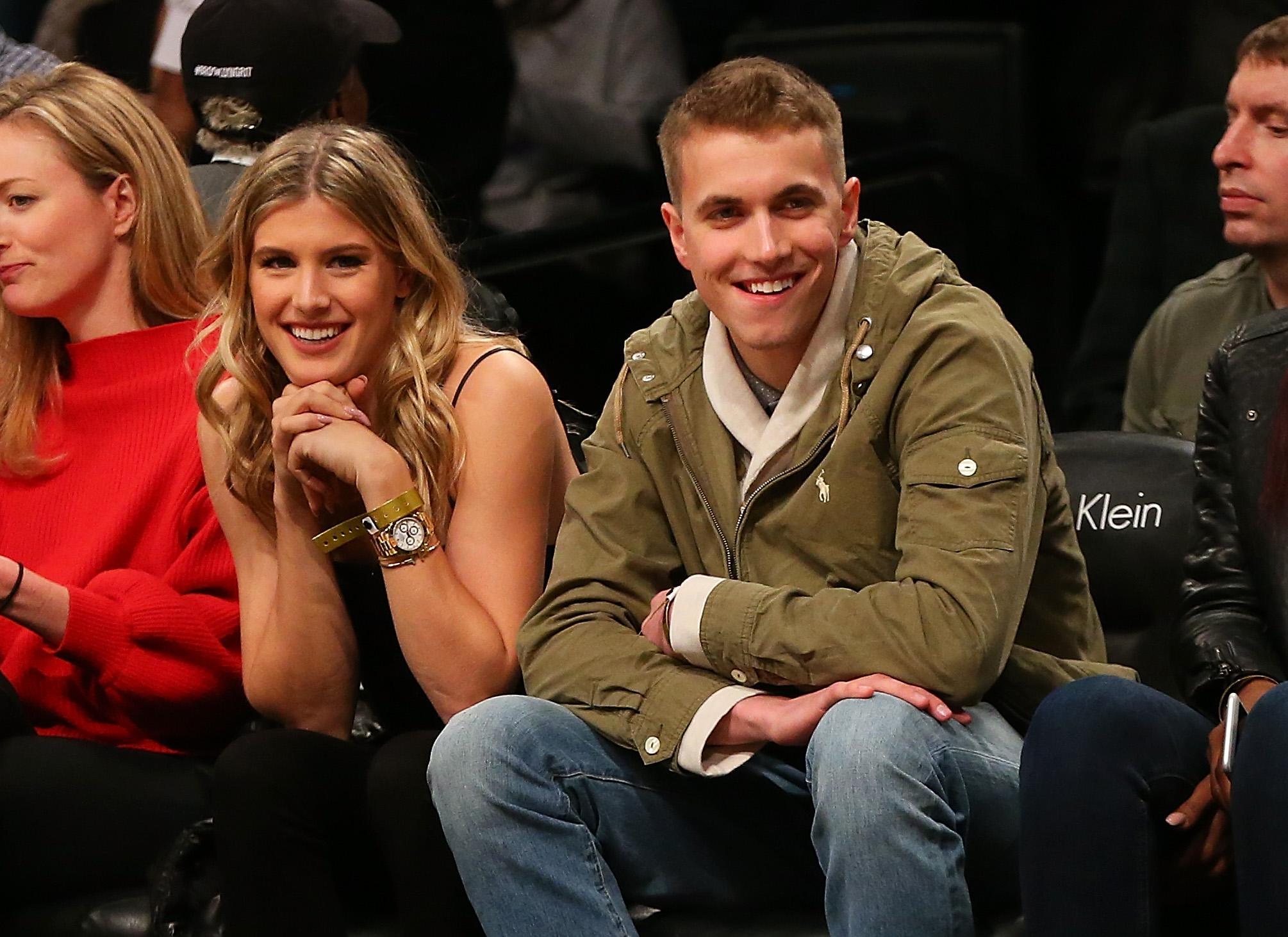 Surprisingly, the Patriots won the final and to everyone's surprise, Bouchard went for a date with Goehrke. The pair spent an evening together, watching a basketball match between Brooklyn Nets and Milwaukee Bucks.  
In 2019 September, Bouchard started dating Connor Davis – the brother of American supermodel and former tennis player Hannah Jeter (Davis).
Davis is an investment banker by profession and the couple were spotted kissing and sharing some intimate moments at Miami beach. Besides Davis, Bouchard is known to have dated ice hockey player Jordon Caron in the past.
In October 2020, it was reported that Bouchard and NFL quarterback Mason Rudolph had begun dating. The pair made their relationship official on 2021 Valentine's day.
A year after making their relationship official, the pair split in March 2022.
Who is the current boyfriend of Eugenie Bouchard?
It is currently not known who Bouchard is currently dating. She is believed to be single now. With her injury struggles seemingly over, Bouchard is trying to make a roaring comeback on court.
More tennis news
Follow our dedicated Tennis page for instant Tennis news and updates