Here is everything you should know about how old is Travis Kelce's mom, Donna Kelce, her age, and more.
Travis Kelce is an American football tight end for the Kansas City Chiefs of the National Football League. He was born on October 5, 1989, in Westlake, Ohio.
He was drafted by the Chiefs in the third round of the 2013 NFL draft. He also helped the Chiefs win a Super Bowl title in 2020. He is the younger brother of Jason Kelce, who plays for the Philadelphia Eagles as a center in the NFL.
Travis and Jason were raised by Donna Kelce and Edward Kelce. Their mother has featured podcasts and videos and supports her children on the field. She is also popular for the customized jersey that she wears to support both of her sons.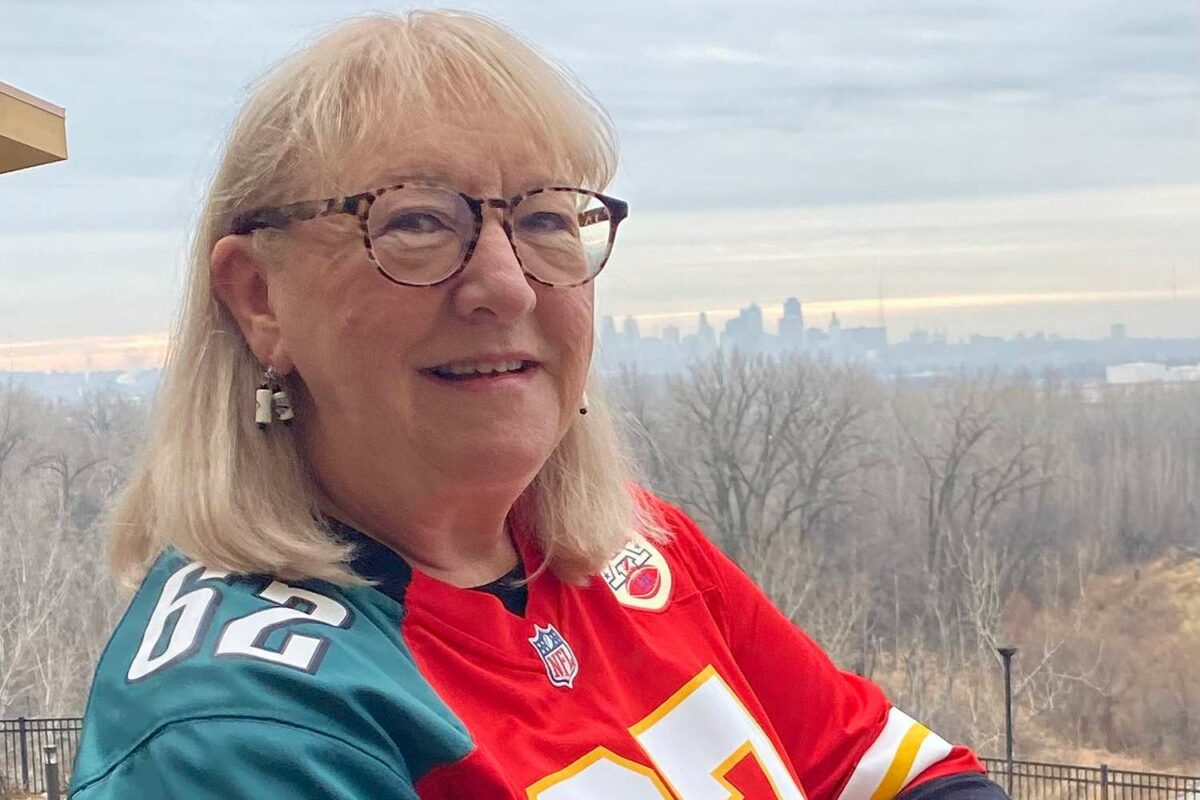 Donna Kelce is 70 years old, and she was born on October 9, 1952, in Orlando, Florida. Donna is a very dedicated mother, and she has been very protective of her sons and helped them dive into the world of sports. Here is everything you should know about Donna's profession and what she does for a living.
What job does Donna Kelce do?
Donna faced her ups and downs during the course of her life. She was brought up in Ohio with her brother, Don. She lost her mother at the tender age of 12.
Her grandmother Mary had been quite influential in her life, as she supported her when it came to sports. Donna has participated in various games and events beyond her school, and she won the Junior Olympics competition for track and field.
Donna Kelce, who is retired, is not working at the moment. Donna is not only a supportive mother but also a highly educated lady.
She had completed her Bachelor of Science in Communications from Ohio University. She started working with Bank One as an equity writer in 1981, started pursuing her Master's in Business Administration, and graduated in 1983.
In 2003, Donna became Vice President at Key Community Development Corporation, where she worked for seven years. Later on, she served as the senior vice president at Truist for 12 years and retired in 2021.
She is currently spending her time being an NFL mom and supporting her sons on the field.
Read More: