Emily Nixon is the wife of Taysom Hill and here's more on her family, education, career, and net worth
Emily Nixon is the gorgeous wife of Taysom Hill. She is one of the ten children of Laura and Clair Nixon and one of her brothers is former NFL Linebacker, David Nixon. Let's learn more about her profession, where she is from, her relationship with Hill, and more.
Emily Nixon Facts
| | |
| --- | --- |
| Birth Place | College Station, Texas, America |
| Nationality | American |
| Father's name | Clair Nixon |
| Mother's name | Laura Nixon |
| Birthdate | 20 July, 1992 |
| Star Sign | Cancer |
| Age | 30 |
| Husband | Taysom Hill (m. 2014) |
| Children | Beau Nixon Hill |
| Net Worth (2023) | NA |
| Year active | NA |
| Agency | Chatbooks |
| Height | 5 ft. 7 inches (1.6m) |
| Weight | 66 kg (145.5 pounds) |
Who is Emily Nixon?
Emily Nixon was born in Texas to the household of Clair and Laura Nixon, in 20th July 1992. She grew up in college station, Texas with ten other siblings, including her brother who was the popular David Nixon, former NFL linebacker. Emily had always been a star performer as a student and went on to graduate from Brigham Young University.
Her professional career had been quite successful. She worked in the finance sector as an intern at NU Skin Enterprise, as an analyst at Snappower, and also as an accountant at Chatbooks. However, currently, she has kept away from corporate life.
Emily Nixon's Husband Taysom Hill
Taysom Hill born in August, 1990, is a 32-year-old popular American Football Quarterback for the New Orleans Saints. He was born and raised in Pocatello, Idaho, and started playing football at Highland High School. With his champion skills, he soon earned the title of All-Idaho player of the year among many others. He broke and set many records and then finally went on to BYU boosting his football career further.
His impressive skills helped him stand out and he was selected to play for the Green Bay Packers in the 2017 NFL draft. From there he went on to play for the New Orleans Saints, which he continues to be a part of. In spite of a few off-seasons, Hill has earned quite the reputation as a player, considered as most versatile and earning the title "The Human Swiss Army Knife".
Emily Nixon and Taysom Hill Relationship
The pair met at their college in BYU in 2013, and then he started his football career. When asked then about his girlfriend, he declared he was just waiting when the 'girlfriend' period would pass. And soon enough he proposed to Emily in 2014 and they were officially engaged. He was sure he wouldn't let her go and he didn't. The two tied the knot in April 2014, in Salt Lake Temple at Utah.
Emily has always been extremely supportive of her husband's career and has often been seen supporting him at matches.
The two absolutely loved children and in 2020 they welcomed Beau Nixon Hill, their beautiful son. Today, the Hill family lives a successful and blissful married life with no conflicts ever so challenging to cause a rift in between.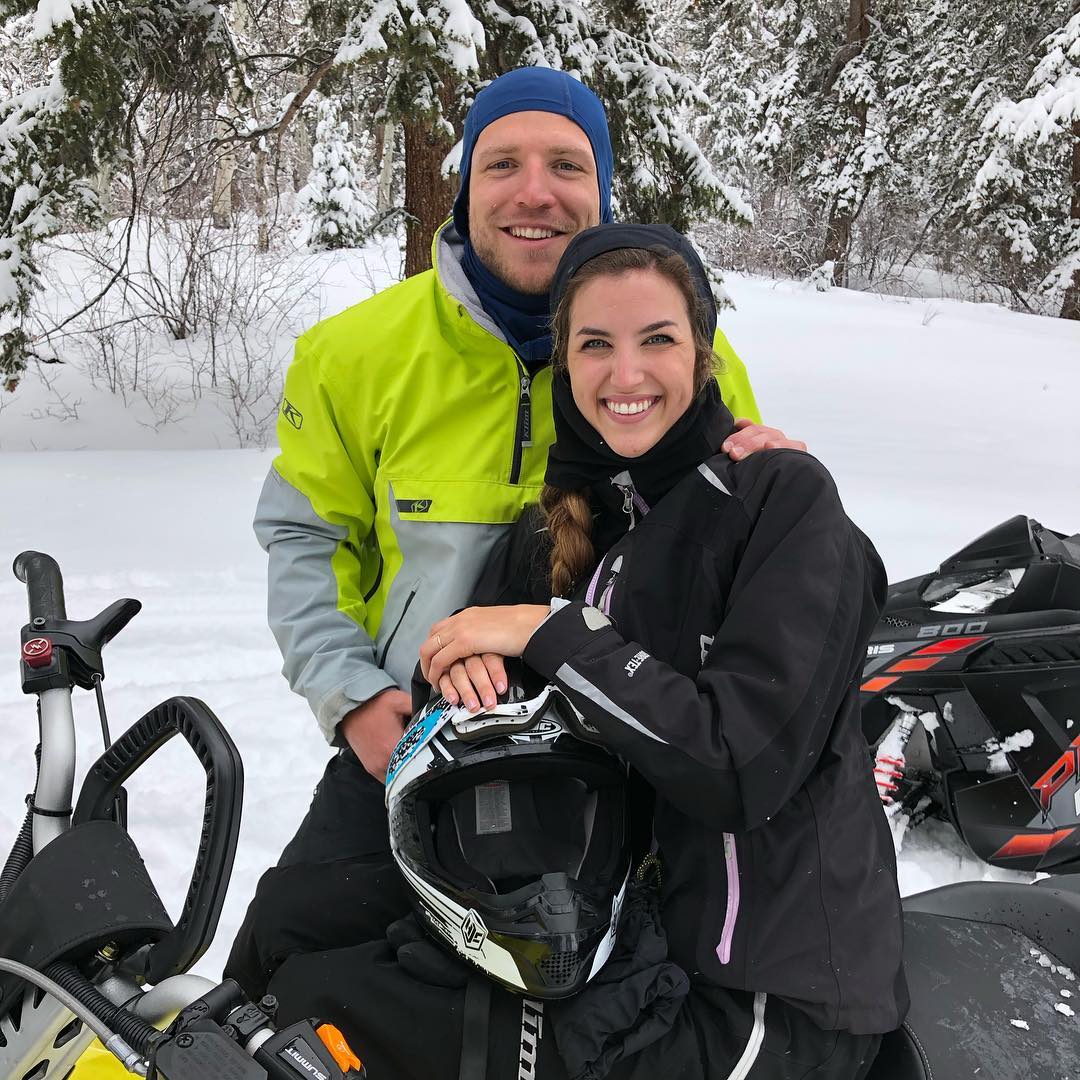 Taysom Hill and Emily Nixon Net Worth
Taysom Hill's net worth estimated as of 2012 stands at $500,000 but that certainly has risen because of the unique contract he just signed. His new deal could be worth anything from 40m dollars to 95m dollars. Emily Nixon's net worth remains unknown.
FAQs about Emily Nixon
How Old is Emily Nixon?
As of 2023, Emily Nixon is 30 years old.
Where is Emily Nixon From?
Emily Nixon is from the state of Texas, USA.
Where did Emily Nixon Graduate From?
Emily Nixon graduated from Brigham Young University, the same as her partner Taysom.
More NFL news:
Follow our dedicated NFL page for instant NFL news and updates