Dennis Rodman is a former NBA basketball player and here is more about his relationship with Carmen Electra
Dennis Rodman was not just another basketball player who used to play his game and leave the court humbly. During his time, there was hardly any NBA player who could match his off-court antics.
The five-time NBA champion earned the moniker of 'bad boy' of the NBA, and rightly so. He might be famous for his legendary rebounding skills, but he was more famous for his partying skills. A hardcore party-goer, Rodman was the original 'happy-go-lucky' guy.
Selected by Detroit Pistons in the 1986 NBA Draft, Rodman was one of the famous members of the 'Bad Boys' of Detroit Pistons who won the NBA Championship in 1989 and 1990. Teaming up with Michael Jordan, he also won three NBA titles with the Chicago Bulls.
From tattoos to piercings to eccentric hairstyles, The Worm has outdone himself on several occasions. Also, among the ladies, he had a reputation to upkeep. Essentially a ladies' man, he enjoys a long list of dating several women. He has famously dated Madonna and Carmen Electra.
He has a wild history with Carmen Electra and their relationship was the most discussed topic of the tabloids and newspapers.
Who is Carmen Electra?
Tara Leigh Patrick or Carmen Electra is a 49-year-old American actress, model, singer, and media personality. She started her career as a singer in 1993 but quickly moved into modeling and acting.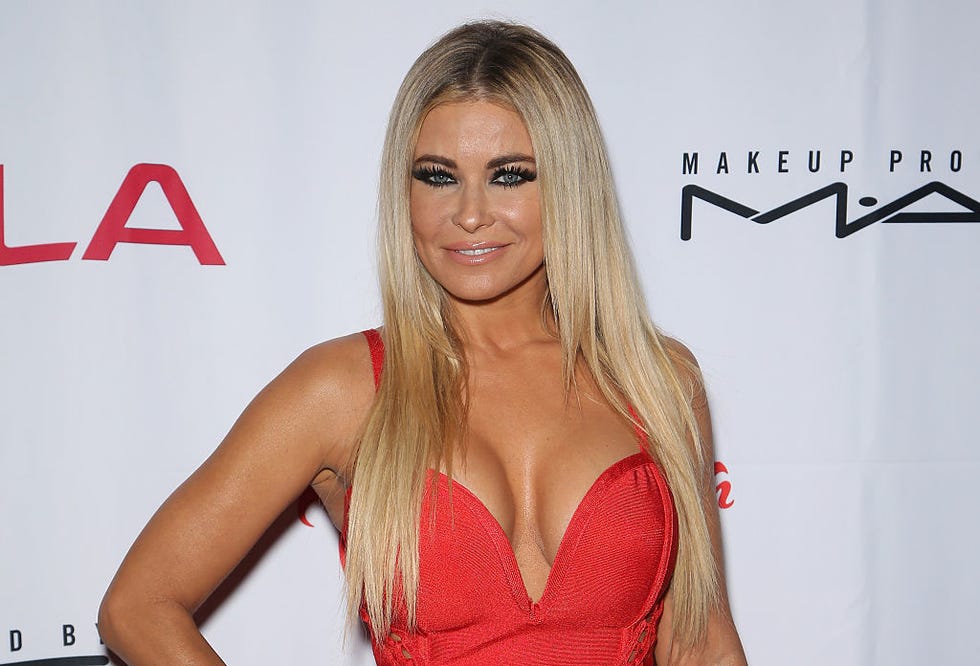 In 1996, Electra had her first nude feature in Playboy magazine. She was then featured four more times in the June 1997, December 2000, April 2003, and the January 2009 anniversary issue.
She subsequently moved to Los Angeles, where she made her acting debut in the comedy horror film American Vampire. She was famous for her role as Lani McKenzie in the American drama series Baywatch. The role of Lani McKenzie helped establish her as the ultimate sex symbol.
Relationship between Dennis Rodman and Carmen Electra
Carmen Electra was not much of a basketball fan and her awareness of Dennis Rodman was simply that the NBA bad boy had dated Madonna.
Electra has found herself once again in the spotlight after her relationship with Rodman blossomed back to life in the documentary "The Last Dance" — the ESPN and Netflix documentary series built around Michael Jordan's final season with the Chicago Bulls in 1997-98.
Electra and Rodman met at a nightclub in Los Angeles, and the basketball player quickly became smitten. Rodman, then-Chicago Bulls star, who used his hair as a colorful canvas and illustrated his body with tattoos, noticed the rising 1990's entertainment star and "Playboy" model; he became enamored with Electra.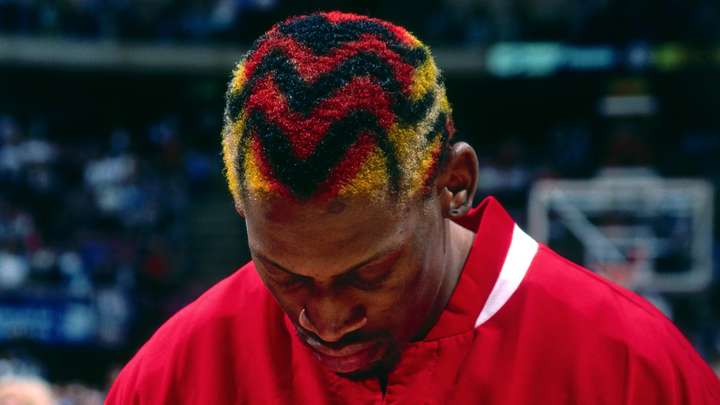 "(We exchanged numbers, and he would call and call and call," Electra said to the Chicago Sun-Times. "I wouldn't respond. Finally, one day I picked up the phone and he invited me to come hang out with him and I went for it. I went in.")
Their relationship was a big part of episode three of The Last Dance, and we heard all about the wild nights in Vegas to when Michael Jordan made sure his teammate made it to practice on time.
The pair was so into each other that they got married in Las Vegas. On November 14, 1998, Rodman and Electra eloped and got married at Chapel of the Flowers, only to file for annulment nine days later. Rodman claimed that he was of "unsound mind" when the pair wed.
They reconciled later but ultimately got divorced in April of 1999. Today, the pair don't speak often, despite having the same agent.
More NBA news:
Follow our dedicated NBA page for more NBA articles and news updates