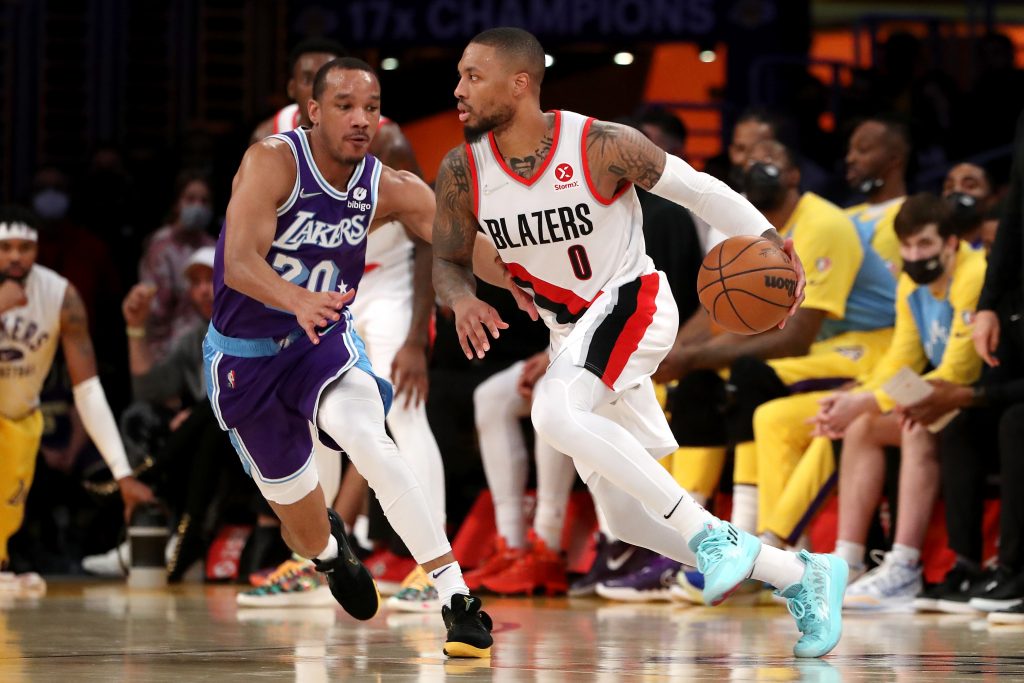 Damian Lillard staked his claim as one of the greatest shooters in the NBA with his recent record-breaking performance. Lillard scored 71 points for the Portland Trail Blazers to help them overcome Houston Rockets 131-114.
His performance must have surprised NBA wagering fans, as no one would have predicted he would put a performance of that level. If you want to start wagering on NBA events, check out these bookies promo codes to enhance your NBA wagering experience. Lillard's showed he meant business during the match by scoring 41 points in the first half, including 16 points in the final 4:15 before halftime.
Shannon Sharpe Makes a Bold Claim
Shannon Sharpe commented on Lillard's performance and said he would rate it at a hundred or a thousand out of 10! He even claimed that if he had one shot to win the game and were to choose between Klay Thompson, Steph Curry, Reggie Miller, Lary Bird, and Damian Lillard, he would pick Lillard! That's a bold claim, right?
Sharpe also reiterated that Lillard does not get the respect he deserves because he is operating under the shadows of another all-time great marksman.
What Does Lillard Think?
First, Lillard claimed that when he scrolls through the greatest shooters of all time conversations online, he is surprised people mention him as much. He made a case for himself by claiming that people should look at the number of 3s he has made, how consistently he makes them, and the level of difficulty with which he shoots them and give him more recognition.
Nonetheless, Lillard still feels Steph Curry is the greatest ever then; he comes in at second place. The Balzers star also claimed that he intends to keep climbing until he gets to the top and see what people will say when he is there!
Final Thoughts
Lillard is undoubtedly up there with the best shooters in the history of the NBA. But where he ranks exactly might be very challenging to determine! Where would you put the likes of Ray Allen, Dirk Nowitzki, Kevin Durant, and Klay Thompson?
Well, be that as it may, Lillard's impact cannot be ignored. After 18 games this season, he is averaging 28.3 points and shooting 45.1% from the floor. He has also registered 39.8% from deep. Where would you rank Lillard in the list of the NBA's greatest shooters of all time?