Here's everything you need to know about the personal life, net worth, career of F1 analyst and strategy Engineer Bernadette Collins
Bernadette Collins Facts
| | |
| --- | --- |
| Birth Place | Maguiresbridge, Northern Ireland |
| Father's Name | Not Known |
| Mother's Name | Not Known |
| Star Sign | Not Known |
| Education | Queen's University, Belfast |
| Net Worth (2023) | $1 million |
| Salary | Not Known |
| Age | 37 |
| Date of Birth | 1986 (Date not Known) |
| Nationality | Irish |
| Husband | Not Known |
| Children | Not Known |
Bernadette Collins Career
Bernadette Collins serves as a strategy analyst at Sky Sports F1 and previously held the position of a strategy engineer. Before her current role, she gained valuable experience at the Aston Martin Formula One team. Her career commenced as a trainee at McLaren after completing her education at Queen's University Belfast in 2009.
Over the course of three years, Collins progressed to become a performance engineer, eventually assuming a leadership role in 2014. During this time, she collaborated with 2009 World Champion Jenson Button. In 2015, Collins transitioned to Force India, contributing to the team's impressive fourth-place finish in the Constructors' Championship the following year.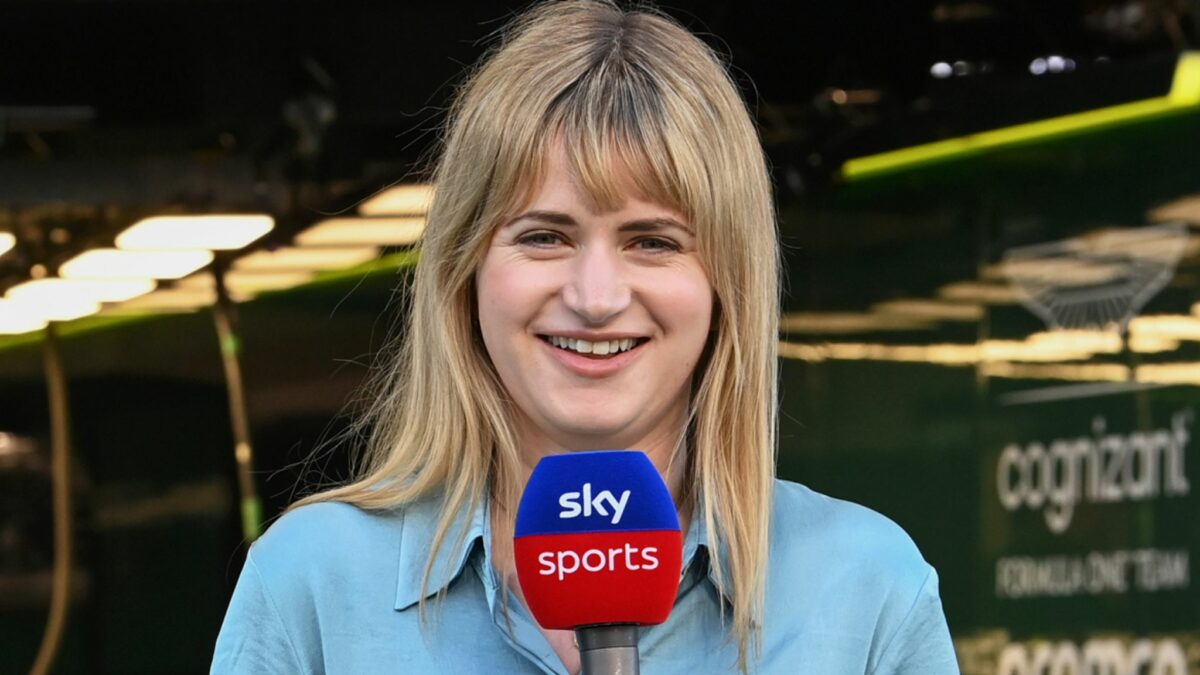 In 2012, Collins actively participated as an ambassador for the United Kingdom government's "Make it in Great Britain" campaign. Additionally, she earned recognition by being featured on Forbes' 2016 "30 Under 30" list for Manufacturing & Industry in Europe. Following her graduation, Collins seized the opportunity to work part-time with the McLaren GT sports car racing team. Her primary focus was on managing the team's greenhouse emissions, aligning with her environmental interests. Her dedication paid off when she was promoted to the position of a performance engineer in 2012. Subsequently, in May 2015, Collins made the transition from McLaren to Force India, where she took on the roles of a performance engineer and senior strategy engineer, primarily working with driver Nico Hülkenberg. This move was a significant step toward her goal of becoming an operations engineer.
In 2023, Collins made a notable career move by joining Sky Sports as part of their F1 coverage team. Her role involves analyzing team strategies throughout the weekend at specific races, and she operates from the Sky Race Control, providing valuable insights into Formula 1 strategies during these events.
Bernadette Collins Net Worth and Salary
Bernadette Collins has amassed a substantial net worth throughout her career. Her net worth is estimated to be around $1 million as of 2023. Collins' professional career in motorsport spans over a decade and hence it is no surprise that she has earned a lot of fortune. However, there is no information regarding her annual income or salary on the public domain. We'll update this column whenever we have further details regarding the same.
Bernadette Collins Personal Life
Bernadette Collins was born in 1986 and hails from Maguiresbridge, a village in County Fermanagh, Northern Ireland. Her father was employed in a garage, although not in the role of a mechanic. She characterizes herself as somewhat of a "tom-boy" due to her involvement in assembling and disassembling farm machinery alongside her father.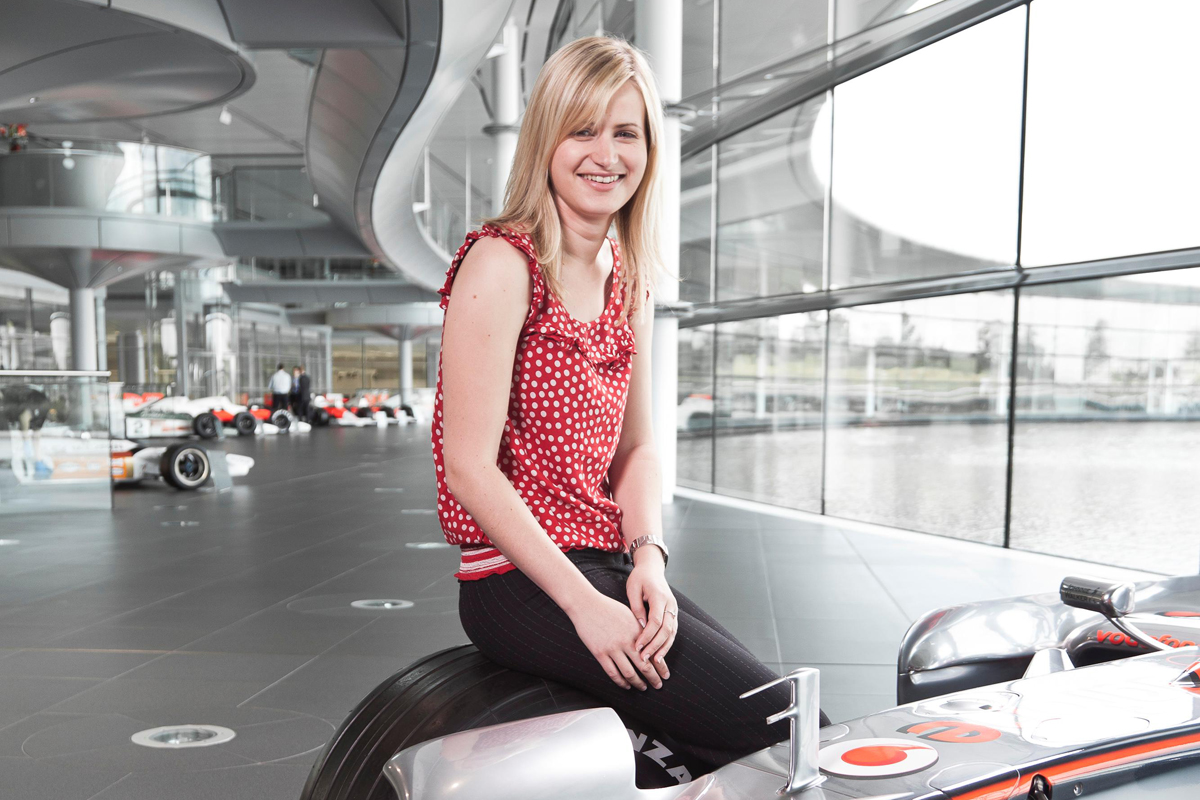 Collins opted to pursue a mechanical engineering program at Queen's University Belfast due to her fondness for mathematics and physics. In a class of 30 students, she was one of only three females. Her passion for motor racing began to flourish during her last two years at university, notably through her participation in the annual Formula Student program organized by the Institution of Mechanical Engineers. As for her love life, she is presently single and not involved in any romantic relationships.
Bernadette Collins Endorsements
Bernadette Collins' current list of sponsors are not known in the public domain. However, it is understood that a top F1 Engineer like Collins must have several lucrative sponsorship and endorsement deals in her pocket. We will update Collins' list of sponsors whenever we have further information about the same.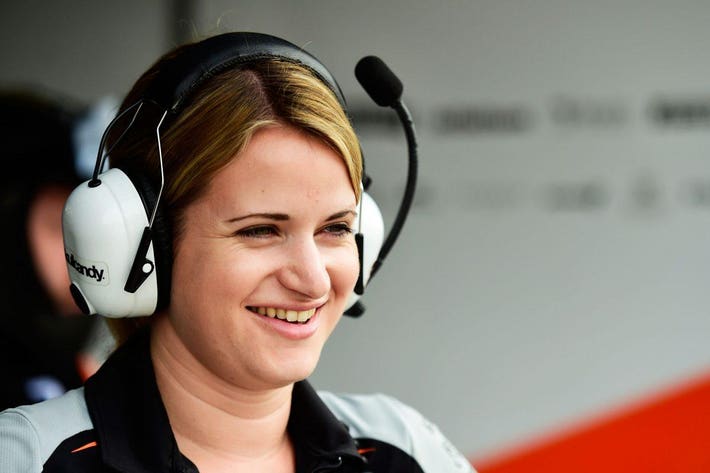 Bernadette Collins FAQs
(Q) What is the age and date of birth of Bernadette Collins?
Bernadette Collins is 37 years old and was born in 1986.
(Q) What is the net worth of Bernadette Collins?
Bernadette Collins has a net worth of $1 million.
(Q) What brand does Bernadette Collins work for?
Bernadette Collins currently works as the strategy analyst for Sky Sports F1.
(Q) What is the nationality of Bernadette Collins?
Bernadette Collins is an Irish citizen.
(Q) Where was Bernadette Collins born?
Bernadette Collins was born in Maguiresbridge, Northern Ireland.
(Q) Where is the residence of Bernadette Collins?
Bernadette Collins' current residence is not known.
(Q) Does Bernadette Collins have a husband?
Details about Bernadette Collins' marriage is not known.
More Formula One News
Follow our dedicated Formula One page for instant Formula One news and updates