Jim Ross took the blame for not making the most of Vitor Belfort's AEW appearance
Jim Ross revealed on Twitter that he wasn't sure regarding Vitor Belfort's appearance on AEW.
Mike Tyson came out on AEW with a few MMA stars in his posse. However, Ross didn't seem to remember that Belfort is one of the greatest MMA stars of all-time.
Craig, I have great respect for the warrior, @vitorbelfort but we were never informed that he was in the @MikeTyson entourage.
Collectively we dropped the ball but if you feel compelled to blame me, have at it. https://t.co/115IxDcfr5

— Jim Ross (@JRsBBQ) June 3, 2020
It seems that Ross and his crew made a mistake regarding acknowledging Belfort's past in Tyson's crew. That got some fans questioning Ross, and he owned up to the mistake.
Recently, it was reported that former UFC Superstar Belfort is interested in forming a tag-team in AEW with Mike Tyson.
Both Tyson and Belfort attended Double or Nothing pay-per-view event. Belfort pitched the idea of a tag-team match with himself and Tyson taking on two of AEW's champions.
He said, "I think AEW should have Mike and myself do a tag team match against two of their champions. Tony (Khan), the owner of AEW, is a good friend of mine. That, for me, is a great idea, and I'm open to it."
Jericho silences critics
Chris Jericho was interviewed by ESPN earlier and discussed a plethora of topics.
During the interview, Jericho was asked about his feud with Mike Tyson and the fact that many AEW and WWE fans think that it is a continuation of their storyline in WWE.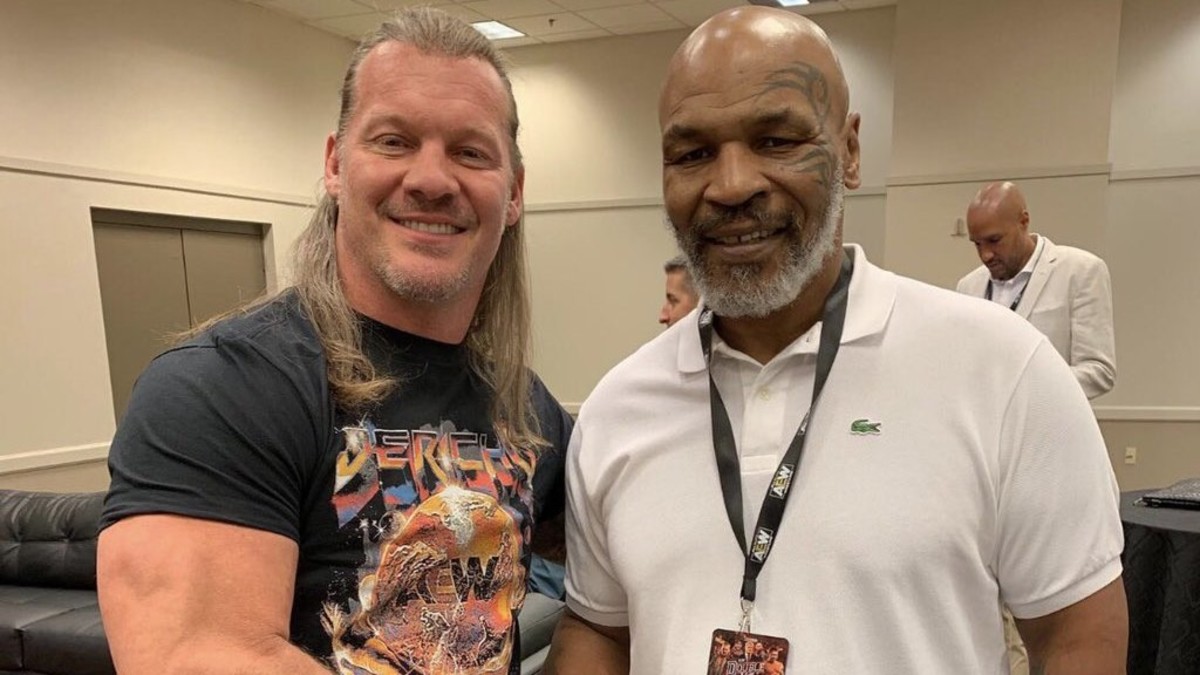 In the interview, Chris Jericho defended the angle, despite being involved with Tyson a couple of decades back in WWE.
"It's a WWE angle? It's a Chris Jericho angle. I was there. I don't just wash away my entire 19-year history with the WWE. That's ludicrous. Anybody criticizing that this was a WWE angle and we brought it over here — this is my life. It's my story"
Jericho also spoke on the Busted Open podcast and was open to fighting Tyson in AEW. It will be interesting to see what happens in the future. The former boxing champion is in fantastic shape and a wrestling match cannot be completely ruled out.
More
AEW

news

Follow our dedicated AEW page for instant AEW news and updates