Phoenix Suns faced a narrow defeat by the Milwaukee Bucks in Game 5 of the 2021 NBA Finals and here is the Game 6 preview, live stream details without Reddit or Buffstream, starting line-up, and more
The tables have turned as the NBA Finals series now stands at 3-2 after the Milwaukee Bucks defeated the Phoenix Suns 123-119 in Game 5 on Saturday.
In what might be the deciding game, Bucks will now enjoy a home-court advantage as the Suns will be visiting Fiserv Forum for Game 6 on Tuesday (July 20) at 9 p.m. ET.
The Bucks trio, Giannis Antetokounmpo, Khris Middleton, and Jrue Holiday put in work after they were trailing behind by 16 points at the end of the first quarter. The three of them combined for a massive 88 points, 24 assists, and 20 rebounds.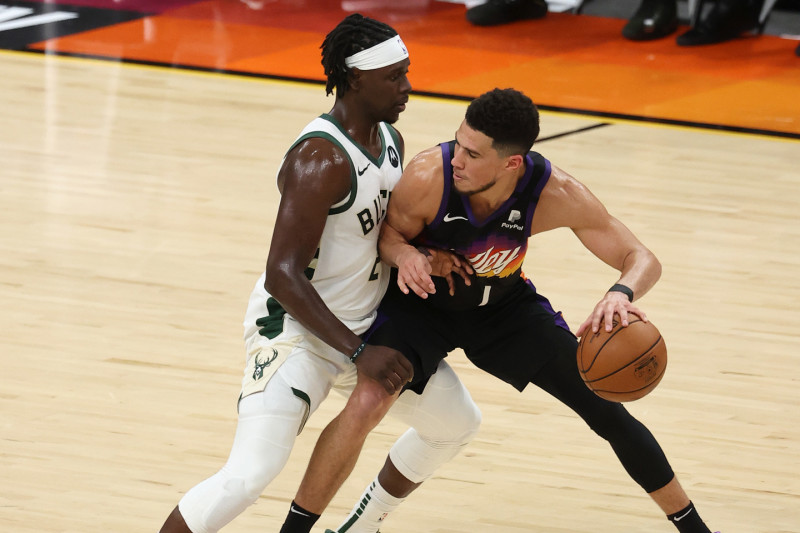 Giannis posted 32 points, 9 rebounds, and 6 assists in 41 minutes. Middleton had 29 points, 7 rebounds, and 5 assists in 44 minutes. Holiday combined for 27 points, 4 rebounds, and 13 assists in 42 minutes.
Despite losing, Devin Booker had a game-high 40 points in 42 minutes. He became the first player in NBA Finals history to lose back-to-back games despite scoring 40 or more points on both occasions.
On the other hand, Chris Paul had 21 points, 11 assists, and 2 rebounds in 35 minutes. Deandre Ayton managed 20 points, 10 rebounds and 1 assist.
Overall, it was a tightly contested, back and forth game with the Suns relying heavily on Booker. Chris Paul ran his point guard game to perfection, but the Bucks overcame it all with superb team play.
Phoenix Suns vs Milwaukee Bucks Game 6 NBA Finals streaming and where to watch without Reddit or Buffstreams
Game 6 of the NBA Finals is to be held at Fiserv Forum, Milwaukee, Wisconsin. The Bucks will take a chance to win the championship by defeating the visiting Suns on July 20, Tuesday at 9 p.m. ET.
One can stream Game 6 on several outlets that provide excellent quality links and services. NBA games can be watched on both paid and free streams options.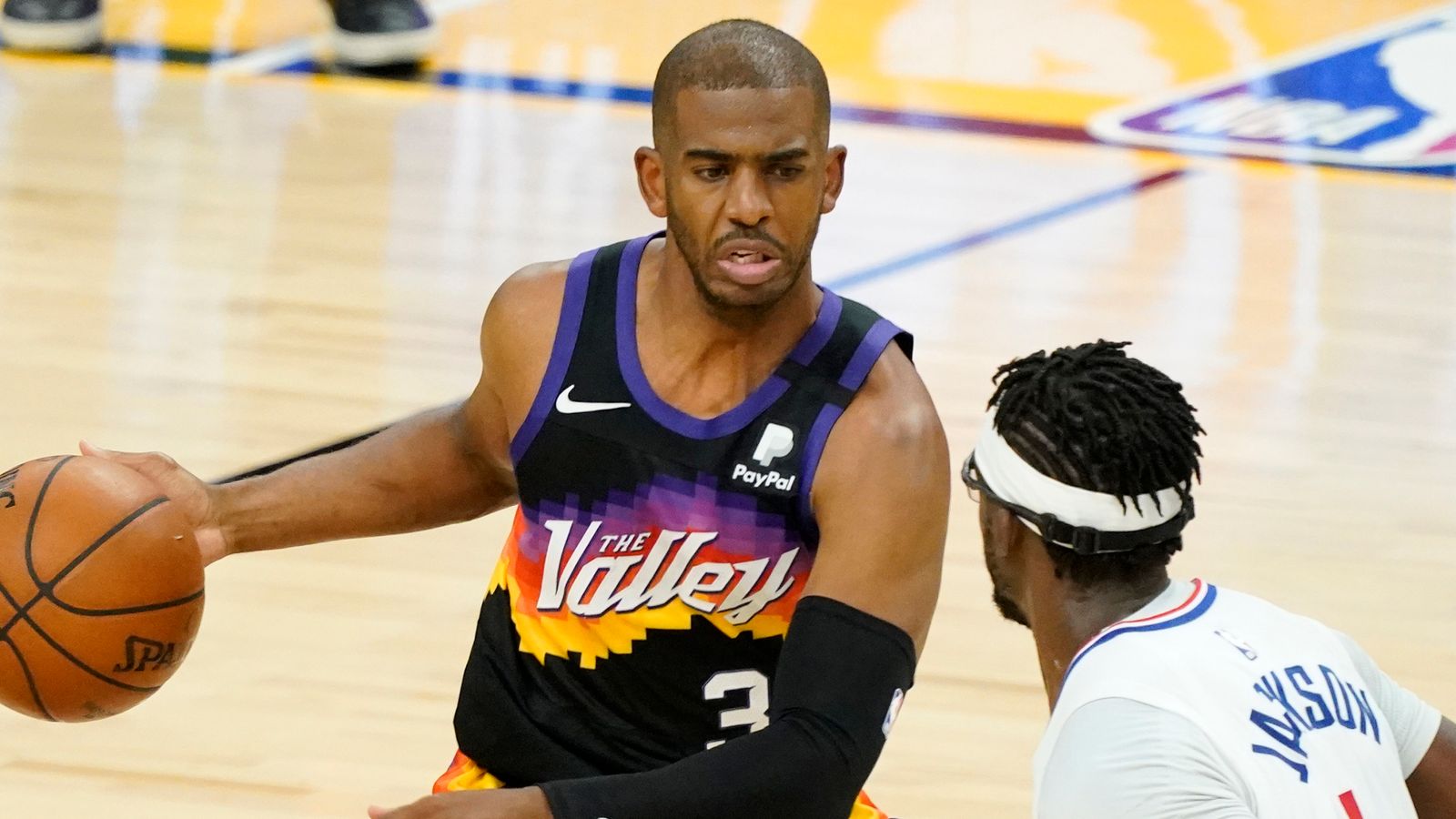 Here are some of the streaming options available for Game 6 of the NBA Finals.
ABC has been the broadcaster of the NBA Finals for the past few years. They are the host for every single game of the 2021 NBA Finals.
In India, you can stream NBA Finals Game 6 live on Star Sports Select, Star Sports 1, and Hotstar. ESPN is another great option to watch the game.
In the UK, Game 6 can be streamed on NBA on Sky and NBA League Pass.
You can also live stream Game 6 on the NBA League Pass and watch.nba.com. Nevertheless, you have to be a subscriber to access the service.
YouTube TV is another option where you can live stream NBA games. This service is also subscriber based and there are various price plans to choose from.
Sling TV is one of the most affordable options for streaming NBA games live. Here one can get both the free option and the paid ones.
It provides a seven-day free trial offer so you can watch few games for free before paying for the service. The Orange package is the streaming service's basic package and it includes ESPN and TNT. It is priced at $30 per month.
Hulu is another streaming alternative that has NBA live games available. The Hulu + Live TV package is priced around $54.99 per month which includes NBA games on ABC, TNT, and ESPN. Notably, Hulu also provides a seven-day free trial to experience the NBA game stream.
Phoenix Suns vs Milwaukee Bucks Game 6 predicted starting line-up
With the championship on the line, it is expected that both the teams will not make any major changes in their starting line-ups.
The Bucks will start Khris Middleton and Jrue Holiday at guard, while Brook Lopez will start at center. P.J. Tucker and Giannis Antetokounmpo will resume their roles as forward.
The Suns will start Jae Crowder and Mikal Bridges at forward and Deandre Ayton will start at center. Devin Booker and Chris Paul will start at guard.
Phoenix Suns vs Milwaukee Bucks Game 6 prediction
The Suns are at the face of losing it all. The Bucks are notorious for their big comebacks and we have witnessed it first hand in this year's playoffs.
The Suns are tasting what the Miami Heat, Brooklyn Nets, and the Atlanta Hawks already know.
The Milwaukee Bucks have all the momentum to rise as champions but it must be noted that in each game they are trailing behind.
The Phoenix Suns have to give their all to stay in contention. They can't afford to make mistakes and have to be consistent in maintaining their lead. Moreover, their offense should take extra responsibility to reduce the burden on Booker.
A shared offense along with consistent defense will secure the win for Phoenix Suns. Nevertheless, the odds are now in favor of the Bucks. Moreover, it's a home game for Milwaukee.
More NBA Articles:
Follow our dedicated NBA page for more NBA articles and news updates