Zlatan Ibrahimovic and Novak Djokovic are two of the best players from different sports and they share great camaraderie and mutual respect.
Zlatan Ibrahimovic, who plays football for Serie A giants AC Milan, is currently out of action following knee surgery. He has often been seen with Djokovic and it's a great moment for fans when two megastars are in conversation.
Djokovic won his sixth ATP Finals crown by defeating Casper Ruud in straight sets 7-5, 6-3. This was Djokovic's sixth triumph at the season-ending competition and he is now tied with Roger Federer for the most number of titles at the event.
Ibrahimovic was one of the celebrities that visited Pala Aplitour to watch the 21-time Grand Slam champion in action. After the match, Ibrahimovic greeted Djokovic, and the two had a brief conversation. The video has gone viral on the internet with fans raving about two legends and their bonding. You can watch the video by clicking here.
A picture also surfaced on the Internet where the two athletes posed for a photo, holding the ATP Finals trophy that Djokovic had just won.
Novak Djokovic appreciates Casper Ruud for his performance throughout the season
It has been a breakthrough year for Casper Ruud. He has reached the finals in a couple of majors and also bagged three titles.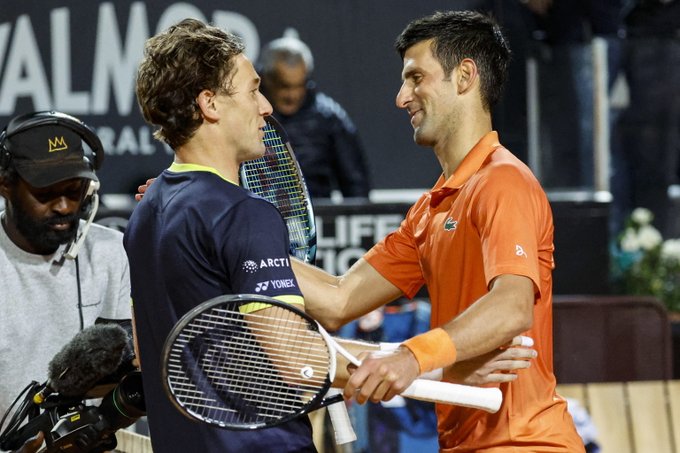 Djokovic tweeted his praise for Casper Ruud and his team for having a fine season and also added that the future of tennis is bright.
'Congratulations @CasperRuud98 and to your team on an amazing season. The future of tennis is looking good 🎾 #NittoATPFinals'
More Tennis news
Follow our dedicated Tennis page for instant Tennis news and updates