WWE Superstar Rhea Ripley hits at a user troll who recently commented on her physique on Twitter
WWE Superstar Rhea Ripley has been on an unformidable run since turning heel on RAW. She recently became the #1 contender for the RAW Women's Championship against Bianca Belair. Still, as she was medically unfit, she was forced to withdraw.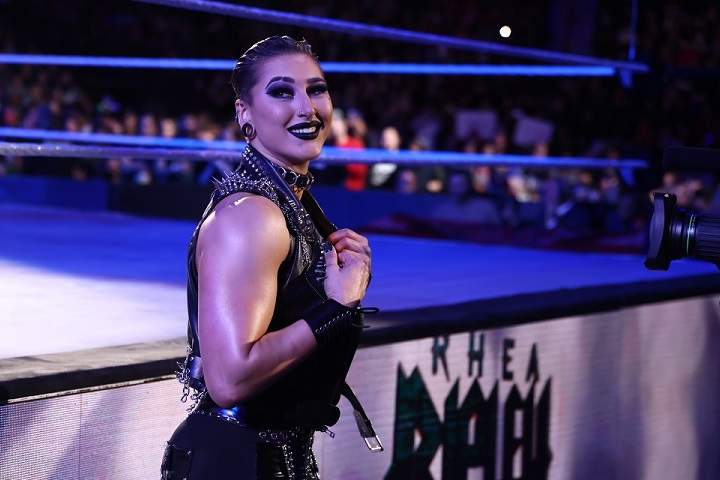 A user took to Twitter, made a statement about Rhea's physique, and compared her to a man. Ripley quickly responded to the user and hit back at the troll.
Aw… Did my hard work hurt your pathetic ego? It's ok, maybe one day you might decide to put your "big boy" pants on and grow a set. Until then be careful because your incompetence is showing.
Most of the WWE Universe came in support of Rhea Ripley after the tweet
Rhea Ripley holds a big bunch of fandom in the WWE Universe. Her savage responses are some things that fans love to see.
Following her recent tweet, the WWE universe had an incredible reaction. There was a mixed emotion in replies as some asked other users to stop commenting on her physique while some enjoyed her fully reply.
Here are some of the fan tweets,
OH MY GOD YALL NEEDA STOP COMING FOR MY GIIRRLL
Rhea roasting people has to be my favorite genre
When this little boy has none whos very insecure and irrelevant while you have much more muscles than him and is hella jacked. Dw about him you look amazing as always. You do you Rhea
She recently was sidelined from the Money in the Bank due to a medical condition. Finally, she revealed the issue she had been facing.
"Brain/teeth. Can't see a brain injury. Stop being incompetent and reaching for nothing."
More WWE news
Follow our dedicated WWE page for instant WWE news and updates.