Mercedes Martinez seemed to suffer a concussion on NXT and the injury prompted a quick update from WWE
Xia Li and Boa took on Jake Atlas and Mercedes Martinez in a mixed tag team match on WWE NXT.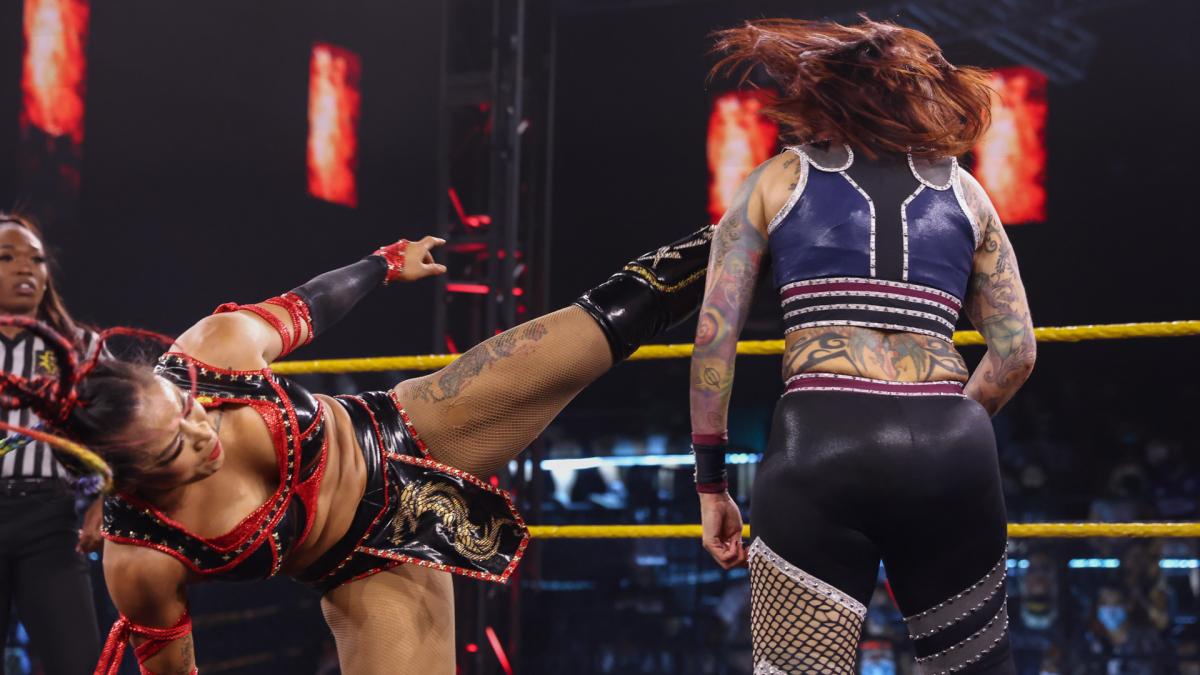 While the match was going quite well between the pair, Martinez was on the end of a vicious kick from Li.
The Chinese star has a martial arts background and the kick did look stiff. Martinez also took the shot head on and immediately slumped and seemed to be knocked out.
The referee quickly stopped the match and awarded the win to Boa and Li. However, this did not seem to be a storyline.
While WWE did not share a lot of details regarding the injury to Martinez. Sean Ross Sapp dug deep and found out that Martinez was checked by WWE doctors and then was taken to a hospital.
There is no word on if Martinez really suffered a concussion, but this was quick thinking from WWE as they didn't waste time and took her to a hospital.
Jake Atlas responds to Mercedes Martinez injury
Atlas, for his part, also responded to the kick and KO. Martinez is one of the toughest stars on NXT and her partner claimed she is a true "bad***".
Atlas also added that the rivalry was not over, and it will be interesting to see what is the diagnosis for Martinez.
This would not be the first time a star has been concussed while in WWE action. However, most of these are accidents and the stars involved don't mean it.
The kick from Li was a little stiff and it might not have been smart for Martinez to take the shot on her head.
Many stars now raise their hands to take the impact from kicks too. Hopefully, Martinez recovers quickly and is back in action as WWE has finally found the right storyline for her after a failed time with the now defunct Retribution.
More WWE news
Follow our dedicated WWE page for instant WWE news and updates