Bray Wyatt was released from his WWE contract back in July 2021. Before his release, his gimmick of a person suffering from multiple personality disorder had gotten over with the fans.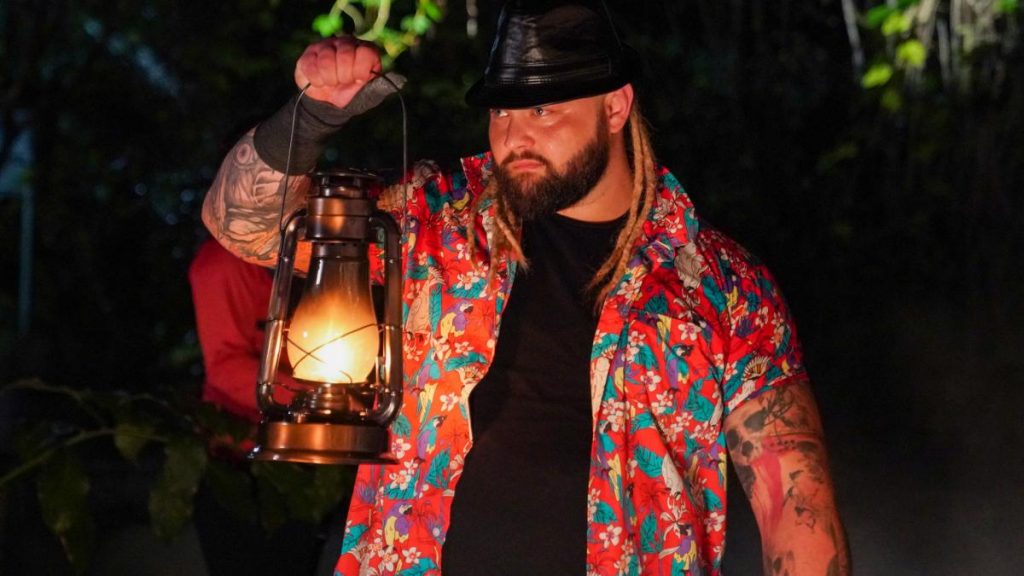 The WWE Universe was shocked to see The Fiend being released after being hailed by many as the best character creation of the Stamford-based company in many years.
The 35-year-old Wyatt became a well-known figure in WWE since he became the leader of the Wyatt Family. The terrifying stable had Erick Rowan and the late, great Luke Harper aka Brodie Lee doing the bidding for the 'Eater of Worlds'. Braun Strowman was later added to that stable.
During Wyatt's time in WWE, one of his arch-rivals was the current WWE Universal Champion Roman Reigns. However, outside the ring, both men shared a nice friendship.
Bray Wyatt posted a picture on his Instagram account. In the picture, Wyatt was in his Fiend getup and was flanked by Erick Rowan and Luke Harper. Roman Reigns was also spotted peeking from the background.
Dave Meltzer makes huge statement regarding Bray Wyatt
As per Dave Meltzer of Wrestling Observer Radio, Bray Wyatt was definitely a big star but he killed many babyfaces in WWE.
"You can make the argument for Bray Wyatt becoming a big star, and he was absolutely a huge merchandise seller. You can also make the argument that he was not a success. I know people there who have made the argument that 'Oh, he's one of the most over guys. He sold a lot of merchandise'," Meltzer said.
Meltzer continued, "He was fired for reasons having nothing to do with being over or not over, and he was not fired having to do with his gimmick. He was fired having to do with things that I probably shouldn't talk about, so I'm not going to start a can of worms. It's got nothing to do with that. He also had health issues, as far as being kept out of action and everything like that."
"The argument against him was that, you know, with the exception of Daniel Bryan, pretty much everybody he worked with got destroyed by him and was left for sh*t. They had to rebuild and had to turn heel," he added saying how Bray Wyatt proved harmful for babyfaces in WWE."
More WWE news
Follow our dedicated WWE page for instant WWE news and updates.