Bray Wyatt is a former WWE Superstar. He was shockingly released from the company last year and has not signed with any other wrestling promotion as yet.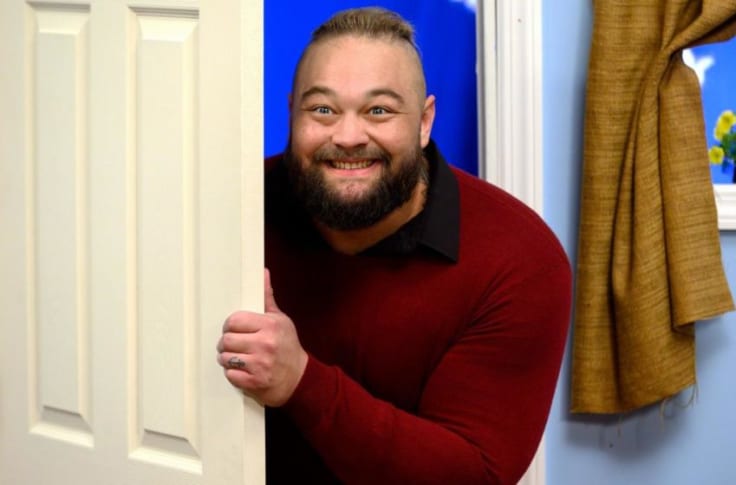 Bray Wyatt's scary and thrilling gimmick of The Fiend got over with the WWE Universe in a jiffy. Fans loved everything about the character. However, WWE's lackadaisical booking did not help the gimmick's cause.
Fans have waited eagerly to watch The Fiend back in action. The former Universal Champion has been quite active on social media as of late. He recently posted an old picture of two young kids posing with the legendary Sting. Wyatt wrote in the caption how he had been signing this photo for fans and how everyone thought that the two kids in the picture were him and his younger brother Bo Dallas aka Taylor Michael Rotunda. Wyatt made it clear that the two kids were not him and his brother. He also asked the two kids to come out and take credit for the "cool ass picture".
"I never thought I would actually do this…. But I have seen this picture seemingly every time I check my social media for years now. I've seen it on wrestling news sites, I have even signed this picture for fans. One of my good friends sent me this TODAY, and he was far from the first to make the mistake. The truth is I have no idea who the hell these kids are, but I know for sure they are not me or Taylor. It's always been kind of a hilarious little joke to me but today my curiosity has gotten the best of me. So what say you, bowl cut brothers….. are you out there?? Is this a funny little joke to you too? I think it's high time you step up and take credit for this cool ass picture of you and prime Stinger."
The Instagram post can be seen by clicking here.
Bray Wyatt recently posted a picture with his former colleagues in WWE
Bray Wyatt seems to be reminiscing some memorable moments from his 12-year tenure in WWE, watching old pictures lately. He recently posted a never-seen-before picture on his Instagram account.
In the picture posted by Wyatt, he was dressed in The Fiend getup and was flanked by his Wyatt Family stablemates Erick Rowan and the late, great Luke Harper. Roman Reigns was also spotted in the background.
There is still no word regarding when Bray Wyatt will be seen next inside a squared circle. His last match in WWE came at WrestleMania 37 when he lost to Randy Orton courtesy a betrayal from Alexa Bliss.
More WWE news
Follow our dedicated WWE page for instant WWE news and updates.